Every month the planets change signs and affect our relationships. Depending on the planetary movements, you may not always understand the needs and desires of the Taurus Man. However, there are simple things that you can do based on the monthly energy to improve your relationship with the Taurus Man. Find out how to attract a Taurus Man in March 2020.
Attracting A Taurus Man in March 2020
1. Be thoughtful. Try to understand his needs.
You may already know that the Taurus man enjoys a home-cooked meal, movie night at home, intimate gatherings, and lifelong marriage with the woman of his dreams, but with his planetary ruler Venus in Taurus all month long, the Taurus man could be feeling more sentimental than usual.
In astrology, Venus says a lot about what the Taurus man will want and need out of a relationship. Venus shows: what he likes, the way he approaches relationships, the way he gives and receives affection, the type of woman he is attracted to, and his emotional relationship to material possessions and money.
With Transit Venus in the same sign as his Sun, the influence of Taurus is exaggerated, and his Taurean traits will be more noticeable. During this period, the Taurus Man is more sensual, warm, and physically affectionate than usual. On the downside, he is also more possessive, stubborn, demanding, and strong-willed. You may have to give him space when he feels nervous, but keep the lines of communication open. Remember, Taurus men get defensive when they feel ignored, so always try to talk things out.
Venus in Taurus energy is very reserved and slow-moving, so the Taurus man won't always make the first move. If you feel like he is hesitant or resistant to your advances, then let him know how you feel, but don't try and force him to see things your way. If the relationship is going to last, he needs to feel like he can decide on his terms; he doesn't like to feel manipulated. Taurus men are attracted to women who can keep a balanced mind; you will win him over by playing it cool and giving him the space he needs to think in March.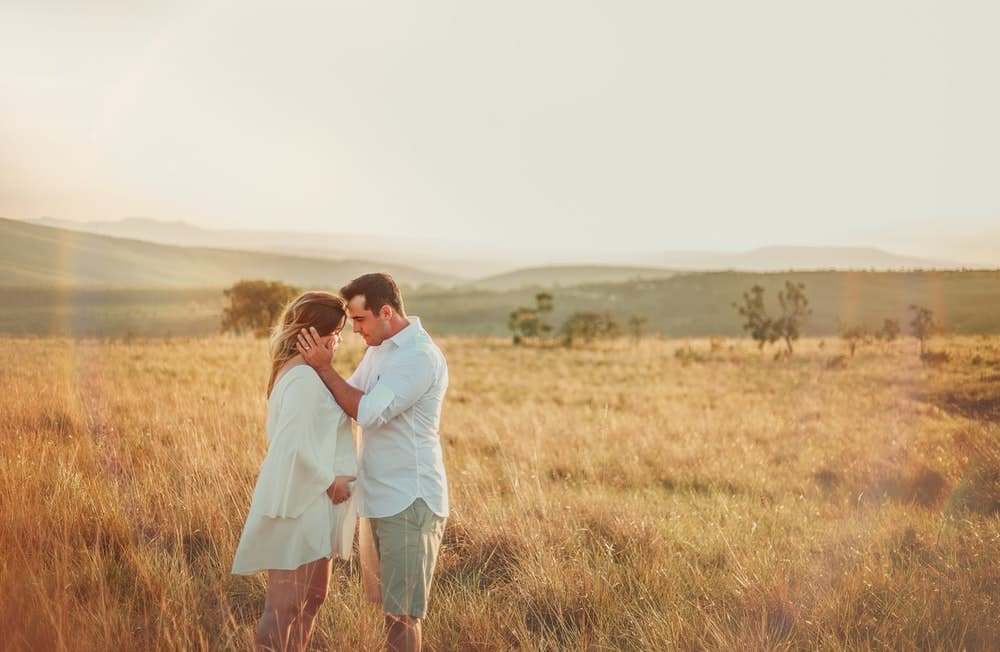 2. Get to know him on a spiritual level.
In astrology, The Sun says a lot about what the Taurus Man wants to experience and achieve on an external level. The Sun shows us things like how other people see him, how he experiences life, how he expresses his personality, and what his current focus is at the moment. With the Transit Sun in Pisces until March 18, Taurus men are more spiritual and creative than usual. He is interested in helping others and connecting with his partner on a spiritual level. Although the Taurus man is more traditional and conservative in his spiritual beliefs, the energy of Pisces encourages him to open up and be more accepting of holistic wellness practices like mindfulness and meditation. Doing shared activities like yoga and creative visualization will bring more peace and harmony to your relationship; this will help him trust you.
This is an excellent time to get to know the Taurus man on a spiritual level. It may be fun and helpful to ask him questions about his dreams, hopes, fantasies, and desires. You should also think of creative ways to get inside his head without seeming invasive or redundant, the last thing you want to do is bore him. If you want to make a good impression, make sure that you give him enough time and space to share his thoughts because he loves to talk.
Sharing his beliefs and values with his partner is very important for the Taurus man. So don't be shy when you get to know him on a more intimate level. If you can, prepare yourself before you talk to him. Study his social media profiles, look up his friends; it may even be helpful to ask about his family and upbringing. If he likes you, he will tell you stories and show you pictures that mean a lot to him. This is how you know that he is attracted to you.
3. Get involved.
The Sun will move into Aries on March 18. The Transit Sun in Aries encourages the Taurus Man to be proactive and energetic. The Taurus Man is extremely concerned about his physical appearance, especially his style and fitness. He needs to be able to compete with his peers on a mental, physical, and emotional level at all times. This is very important for his ego and manhood. So you should try to support him the best you can in this area.
In relationships, the Taurus Man is usually the predictable one. He loves to wine and dine, so he may always be treating you to dinner and buying you gifts, but this month things are a little different. Instead of him always being the one to initiate and handle things, surprise him and pay the bill or show him that you can handle things on your own. Unlike other men, Taurus men are seduced and turned on by strong women — the more he can depend on you, the more open and loving he will become.
Because he enjoys a partner who can keep him grounded and consumed, you should join him in his fitness and financial endeavors. Whether it's reminding him to make his breakfast smoothie in the morning, keeping track of his bills, or meeting him at the gym after work, make sure that he knows you're interested and involved.
4. Talks about the future.
For the Taurus man, Mars symbolizes how he expresses his sexuality and physical desires; it shows how he asserts himself in love. With Transit Mars in Capricorn, the Taurus man will be attracted to mature, wise, and financially stable women. He wants someone loyal, genuine, and down to earth; he needs to know that he can trust you with his loyalty and time. So if you want to attract a Taurus Man in March, focus on your long-term goals and public image; be a lady of business and elegance.
When you go out in public with your Taurus man, take your time and research his favorite places. Because he loves money, it may even be helpful to choose a restaurant based on price, ambiance, and convenience. As an earth sign, he likes to feel safe and comfortable in his environment. He enjoys restaurants and venues that have a nice view, beautiful decor, and rich food. Being as punctual and proper as he is, he will be even more attracted to you if you show up on time and always tell him that he looks nice. The Taurus man wants someone he can show off, so always dress your best. It's important that he feels confident about you; he needs to feel like you make him better.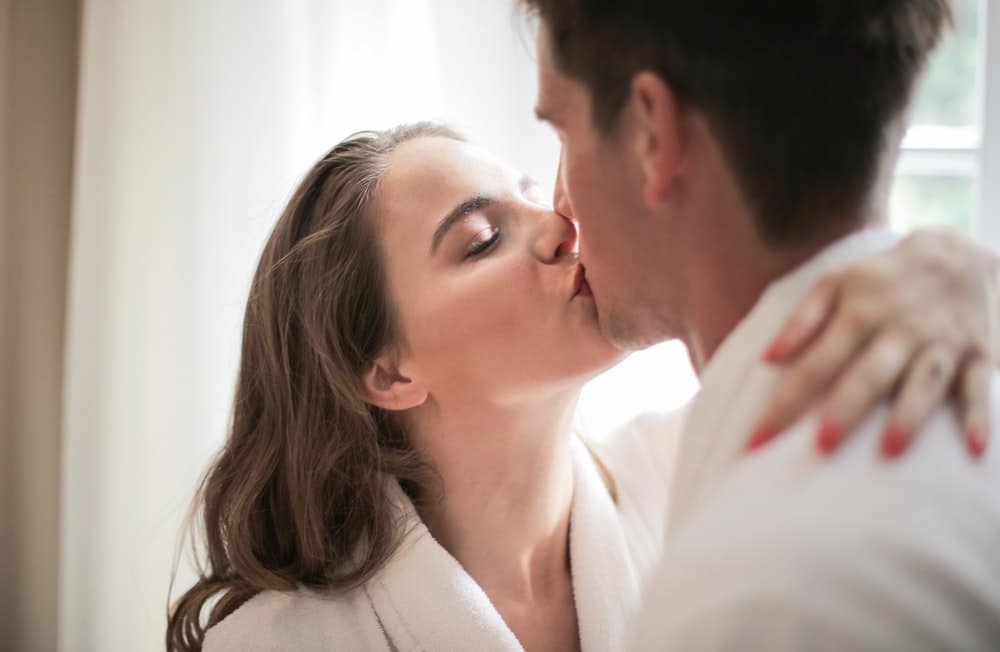 5. Be yourself and make him laugh.
For the Taurus man, life should be enjoyed. The Taurus man can be serious, but not all of the time. A lover of simple luxury, the Taurus man enjoys a woman who can make him laugh. With Transit Venus in Taurus and Transit Mars in Capricorn, the Taurus man will enjoy spending time in nature, traveling, and enjoying good food. If he likes you and you show him a good time, the Taurus man will love you forever.
Venus in Taurus will also highlight his love for beauty, art, and theatre. If you want to attract a Taurus Man in March, you should ask him about his favorite artist, musician, or comedian. If you can, you should buy him tickets to his favorite concert, take a trip to the theatre or cinema, and even visit a museum, anything like this will impress him. Playing the latest song to him on your phone will even win the heart of a Taurus man.
Just remember that a self-confident woman is the most attractive trait to a Taurus man. If you want to catch his attention in March, love yourself. Make him laugh and show him that you know how to relax and have a genuinely good time, you will win his heart.
Look deeper and think about all the ways that you will attract a Taurus Man this March. Will you be more assertive and independent in your approach? Are you going to show him that you can be stylish, fun, and down-to-earth? Will he cook dinner first or you?
Let me know in the comment section below.
Your friend and relationship astrologer,
Anna Kovach
---
---