Every month, the planets change signs and affect our relationships. Depending on the planetary movements, it may be tough to understand the needs and desires of the Taurus man. But with my tips based on the monthly energy, you can draw the attention of a Taurus man or improve your relationship with one in April 2020.
Attracting a Taurus Man in April 2020
1. Respect His Privacy
Whether he's clued you in or not, the Taurus man will need more space than usual for rest and reflection in April 2020.
With the transit Sun highlighting his twelfth house of ending and completion in Aries until April 19, the Taurus man may be feeling more impatient, repressed, and sentimental than usual.
In astrology, the Sun says a lot about what the Taurus man wants to experience and achieve on an external level.
The Sun shows us things like how other people see him, how he experiences life, how he expresses his personality, and what his current focus is at the moment.
As a man who enjoys the luxury of comfort and having a good time, this transit may be challenging for him.
During this period, the Taurus man will be most attracted to the woman who not only understands his need for privacy and seclusion but also respects it.
Because he's easily triggered, especially during the beginning of the month, it may be in your best interest to follow his lead and let him guide you through his do's and don'ts. Let him show you through action the way he desires to be loved.
Taurus men are honest, reliable, and trustworthy by nature. But with the transit Sun highlighting his house of secrets, you may notice what I like to call "sneaky behavior."
Instead of attacking him for being distant, try talking to him first.
Although he may be acting standoffish, you shouldn't neglect him during this time.
Taurus is a very sensitive man, and he needs to know that he can rely on you to be there for him, even when he's being cold or aggressive.
If you ignore him or mistreat him, instead of just giving him the space and downtime he needs, your relationship may experience some issues when the Sun moves into his first house of self and vitality in Taurus on April 19.
The opportunity for him to return all the love and respect you've given will come during Taurus Season.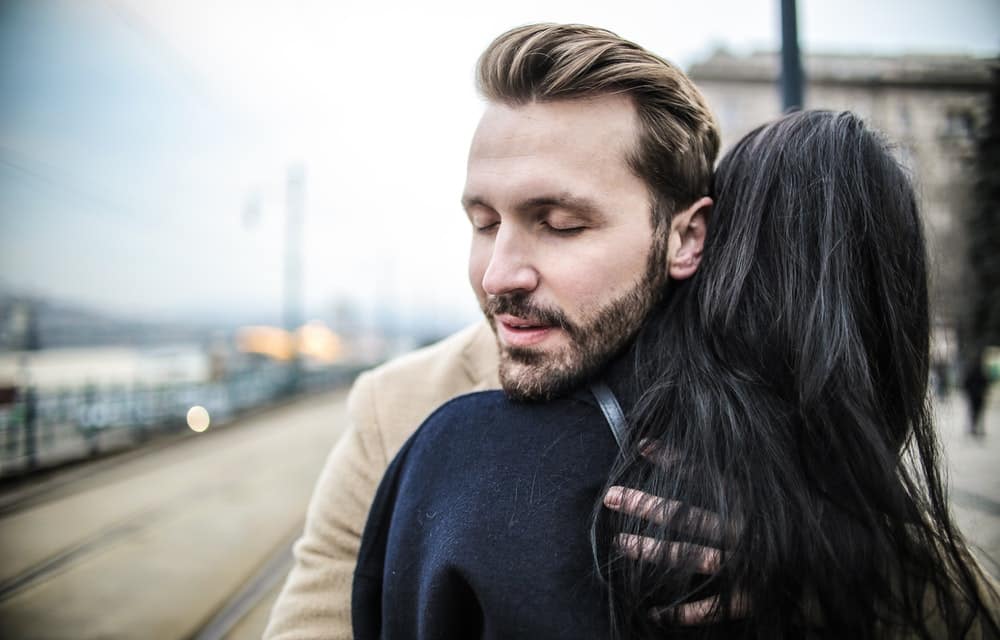 2. Comfort Him
In relationships, Mercury shows us how the Taurus man shares, responds to, and receives information on an internal and external level.
Mercury uncovers the secrets of his love language, and this helps you connect with him on a level that he can relate to and understand.
With transit Mercury in Aries highlighting his twelfth house of endings and undoing until May, the Taurus man may appear more withdrawn, insecure, and reactive than usual.
He will respond well to the woman who is genuinely comforting during his time of need.
The twelfth house also represents healing, so he will naturally want someone who he finds mentally soothing, who knows how to clear his mind and help him relax.
It's important to remember that Aries energy is fast-paced, and with Mercury ruling the mind, his thoughts may be everywhere—this can be unsettling for the calm-minded Taurus man.
Although the Taurus man can be stubborn and closed off in a relationship, don't be intimidated by his aggressive front.
If you care about him, then comfort him—feed him rich, healing foods, bathe him in a scented bath, sing him his favorite love song, motivate him to get back in the gym, encourage him to get more rest, and show him that you're not afraid to love him in every form.
He loves a woman that is motivated to please and comfort her man.
Read next: 7 Things To Say To A Taurus Man To Impress Him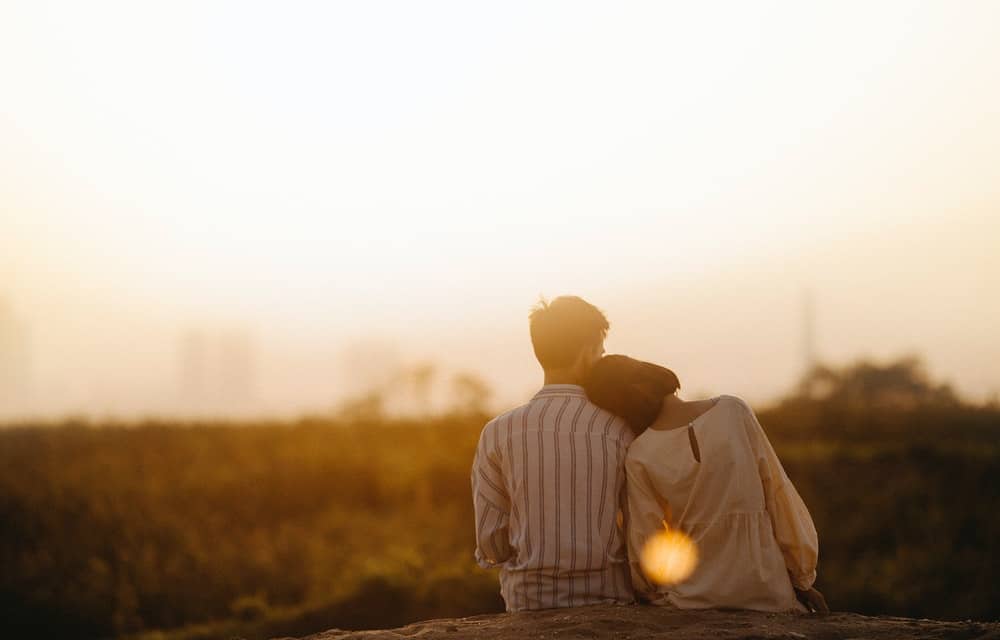 3. Build a Genuine Friendship
In astrology, Venus tells us a lot about what the Taurus man will want and need out of a relationship.
Venus influences what he likes, the way he approaches relationships, the way he gives and receives affection, the type of woman he is attracted to, and his emotional relationship to material possessions and money.
With transit Venus in Gemini, highlighting his second house of comfort, the Taurus man will be most attracted to women who are friendly, easy-going, and expressive in their romantic approach.
During this period, Venus in Gemini encourages the Taurus man to let his guard down.
For this reason, this is the best time to build a friendship with him and connect through familiarity.
It may be fun to show him around your neighborhood and do things that you know you both will love.
This could be something like getting ice cream or even just watching your favorite movie.
Although it may feel uncomfortable showing him so much of who you are, Taurus men need to know that you are someone they can marry. They don't like to waste their time or energy.
With Gemini being a sociable air sign and the second house associated with upbringing and childhood conditioning, it may be a good time to get to know his friends and family—even virtually—or share stories about your childhood.
Whether you're in a relationship or not, Venus in Gemini encourages you to be transparent with your Taurus man on every level.
Instead of taking an aggressive and domineering approach, I've found that building friendship and giving your relationship the time and space it needs to organically bloom is the best way to attract a Taurus man in April 2020.
Read next: 5 Types Of Taurus Men According To The Position Of Their Venus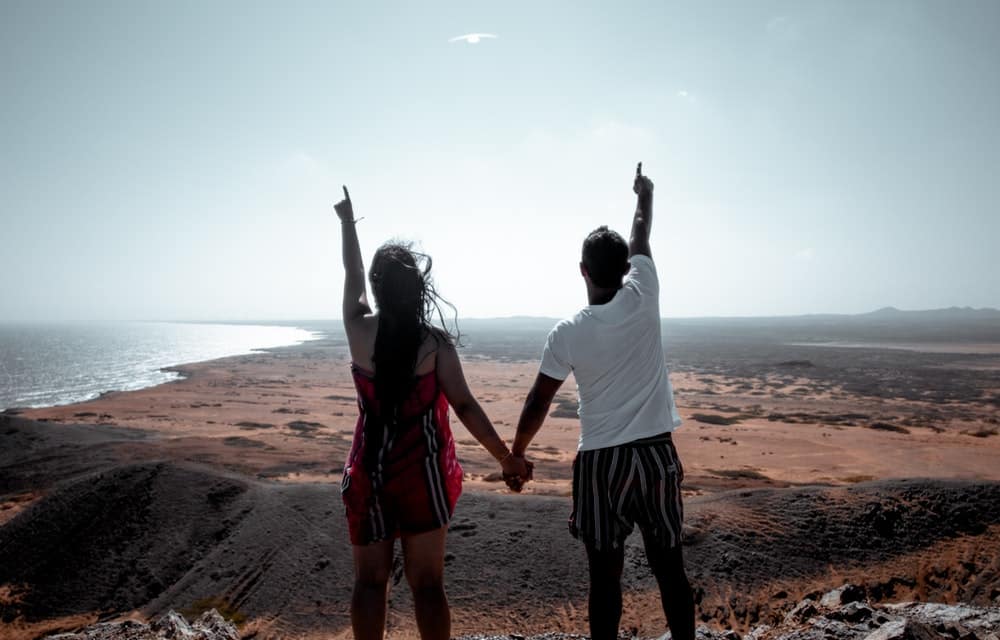 4. Help Him Build His Empire
For the Taurus man, Mars symbolizes how he expresses his sexuality and physical desires; it shows how he asserts himself in life and love.
With transit Mars in Aquarius highlighting his tenth house of career and ambition, the Taurus man will be attracted to an intellectual, purpose-driven, and idealistic woman. He wants someone committed to helping him build his future.
During this period, get involved in his dreams.
It doesn't matter whether you are a professional or a stay-at-home mom—find unique ways to support his goals.
You should also think about ways that you can contribute to the community and the global environment as a couple.
As a fixed earth sign ruled by Venus, the Taurus man can become indulgent and wasteful of the resources he has worked hard to earn, so you should help him find ways to be more sustainable.
By helping him conserve and use his resources to help others, you inspire him to reach his full potential, and this makes him eternally grateful for your love in his life.
Sexually, the influence of Mars in Aquarius arouses the Taurus man's strong desire for conversation and foreplay.
You should take your time when showing affection in and out of the bedroom. The Taurus man is attracted to women who understand the power of anticipation.
If you stick it out with him in April, there are so many good things to come for you in May. So make sure you stay updated with the blog for "How to Attract a Taurus Man in May 2020."
Just remember that the Taurus man is full of secrets, so for you to build and maintain the relationship of your dreams, you need to understand the Taurus man on a fundamental level.
As a relationship astrologer, I've helped women like you from all around the world attract and gain the unconditional love and trust of Taurus men. And after years of listening to their questions and working with them through their problems, I decided to write down all my insights and put them in a downloadable guide for 24/7 assistance and advice. It's like having me as your personal relationship astrologer, but always on demand.
My guide Taurus Man Secrets is better than any daily, weekly, or monthly horoscope app you'll ever read. Instead of just giving you the basic knowledge of the Taurus man, I share real-life stories and examples of women who have been where you are and have overcome their challenges—and are now living the love story of their dreams.
If you're ready to dive deeper and start your journey to unconditional love with your Taurus man, you can purchase Taurus Man Secrets click here.
And if you're new here, go ahead and find your compatibility with your Taurus man with my free compatibility quiz. It's an easy way to see if you have what it takes to make it in the long-term.
Share your experiences in the comments below—I'd love to hear them!
Your friend and relationship astrologer,
Anna Kovach
---
---