Have you noticed your Taurus man being a bit grumpy and wonder why? Maybe this article will help you understand why there are days where the Taurus men are moody.
Work Woes
Taurus men want to be the best at everything they do. They especially take this seriously when it comes to their jobs or careers. They have a high expectation of themselves.
Sometimes their standards are perhaps a bit impractical and a little too high for even themselves. This makes it easy for them to feel let down by their own actions or lack thereof.
When they set their sights high on what they're trying to accomplish and fail to meet that goal, they become self sabotaging. They beat themselves up over an expectation they had.
They are their own worst enemy for sure but I can definitely attest to the fact that when they are feeling this way about themselves; they are moody. They will get off work and not be very optimistic.
It has nothing to do with you; it's his emotions trying to cope with the fact that he wasn't able to accomplish whatever task he set out to do which makes him feel like a failure.
Play with others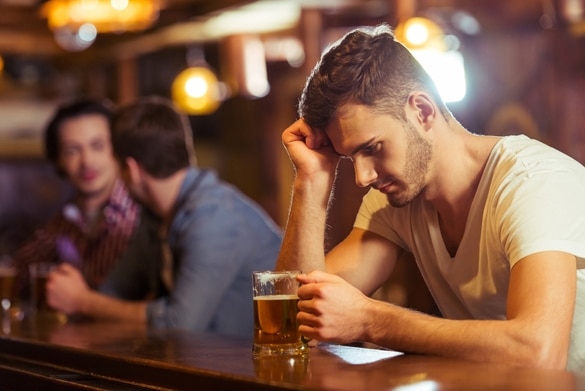 While the Taurus man loves to be social with people who have the same interests as himself; he can be rather critical of them at times. He isn't one for gossip but if he finds a flaw in someone; don't be surprised he shares it with you.
If he goes out with his friends and they behave in a way that he doesn't like; he will become a bit strange about how he feels that person should be.
Rather than come home in a great mood, he may come home saying something more like "man you won't believe what happened". Taurus has high expectations of the people they associate with.
He can play well with others but if he notices they aren't playing the way he wants or they do something out of his own character description; he may become cynical and sometimes smart-alecky.
You may be used to seeing his sensitive loving side but when this side of him comes out, you may find yourself wondering "who is this guy?" This is just one of his few moods he has.
Brooding
Taurus men have a tendency to be quite the brood artist. They really good at being quiet but by their body language you can tell something is off. He will want to be alone and possibly to talk to you about it.
He may also decide to go for a walk or hike to sooth his mind. Even though Taurus men love to laugh and make you laugh; they are also the type that over analyze everything which makes them experience other lesser moods.
Taurus men like to feel sorry for them when they feel they've failed. Whether they're upset about relationships or situations; they don't accept defeat well and this puts them in a pissy mood.  This is not at all uncommon.
The best thing to when you see him in this type of mood is leave him alone. He'll get over it with time and doing something he enjoys to take his mind off it. He may require some time alone to recuperate.
Taking it seriously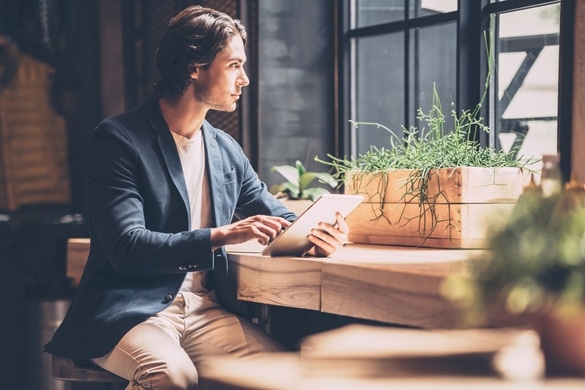 Remember that Taurus can be a very serious man when it comes to his life. That means that there are days where he wants to really focus on what is important to him. While he may seem despondent; he's actually in deep thought.
Taurus men have a tendency to make strange faces while they're thinking about things. Try to avoid the ole "what's wrong" question. The reason why is that; 9 times out of 10, he's thinking about something he feels is important.
If you ask him what's wrong, he's going to think that you don't think his thoughts are as important as he does. It also interrupts his concentration. He doesn't like being grilled for facial expressions he has no idea he's making.
Accept that he's weird and makes weird faces as well as talks to himself a little bit. It's all totally normal. When he's in deep thought, he needs to be left alone to his own devices. This will help him come up with better plans.
This will make him happy and feel you really understand him as well as appreciate him for all that he does.
Goofy
These men are terrific at being funny. If you haven't laughed around a Taurus man; something is definitely wrong. They may not be the best joke tellers but they will find ways to make you laugh.
Doing some silly dance or making funny faces should help you crack a smile. They work hard and deal with a lot of stress. Sometimes their naturally goofy side comes out when they're really tired too.
It's during these times that watching some comedy may actually help him to decompress. It's hard to get these guys to relax so when you can find the time to help them do this; they'll really be grateful.
It also helps them see you as their rock and safety. Just remember that sometimes they are being funny simply because they're in a great mood. If that is the case then enjoy it while it lasts.
Taurus mood shifts quite a bit so you aren't ever really sure what's going on but after you've learned his body language; you should become a Taurus man expert.
The funny side of the Taurus man is probably what drew you in besides his dashing good looks. He's still in there even when he seems to be moody or angry. As long as you can remember he has a good side to him; you'll be able to make it through.
These men are stubborn though so whatever you do; don't try to force him to change his mood. He will probably look at you like you're nuts and then give you the cold shoulder.
The moods of a Taurus man can seem complicated but if you read my book, you may find some helpful hints to help you cope with it. Taurus Man Secrets can help you develop the ability to handle this man very well.
At Last! Claim Your FREE Copy of My '30 Dirty Little Secrets About Your Taurus Man'
---
---