The steadiness of Taurus is legendary. Pair this with technicolor, wine-and-roses sense of amour, and you've got yourself a textbook romantic. But it can be easy to turn off a Taurus—here are 5 things that could send your Bull running to greener pastures!
5 Reasons Why Taurus Man Pulls Away
1. Irresponsibility
Taurus men need respect and trust in a relationship—otherwise, there's no foundation for him.
If your Taurus Man pulls away, you must first show that you're responsible enough to trust and then responsible enough to respect. This is especially true when it comes to matters of love and money.
If you're constantly getting fired, emptying your bank account, losing your wallet, or behaving carelessly with your possessions, he won't be able to relate.
Even worse—act irresponsible with his heart, his hopes, and his sensitive spots, and you're finished.
A Bull can smell instability, and it turns them pale. He's always trying to walk the line and can grow resentful of those that can't or won't.
If you feel like you're lacking structure, try to plant a few roots. Tidy and upgrade your home, perhaps with some comfy, stylish new furniture. You could open a savings account, buy a few Tile trackers for your keys, or start a side hustle with one of your secret skills.
Someone with her feet on the ground and her eye on the prize—now that's something that really turns a Bull's head.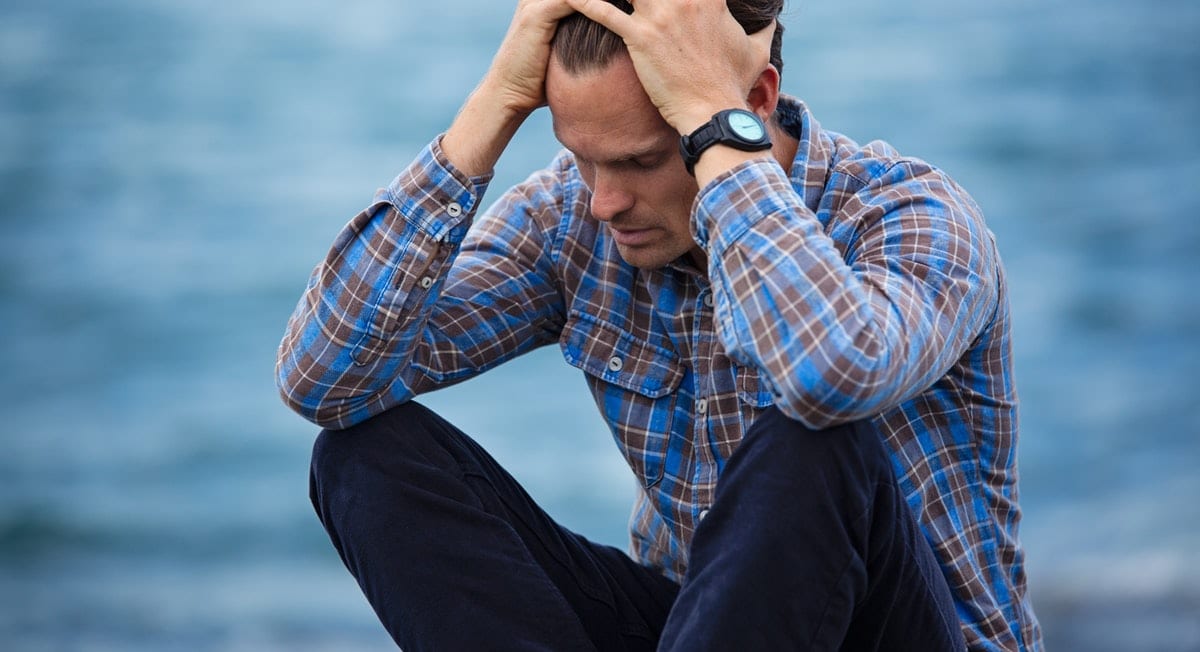 2. Emotional Meltdowns
This solemn sign adores endurance—it might even have been a Taurus who first said (quite wrongly) that strong men don't cry.
The slow and deliberate processing of emotions is the Taurus way, and that includes both actions and reactions.
They're slow to anger, slow to love, and slow to digest. If a tornado blows through their lives, they'll either survive because they were tied to something steady or die because they think quickly enough to run.
If there's one thing a Taurus doesn't understand, it's a meltdown. The chaos of emotions and the suddenness of impact are totally bewildering to the Bull.
It's likely that a Taurus man won't understand what cocktail of triggers upset you, and worse, he won't see why you reacted so strongly. The lightning-strike timeline of many meltdowns is also nerve-shredding to the average Bull, who cherishes safety and predictability. 
Some signs can take a little drama in stride, mostly because they can understand the hows and whys. Not Taurus. 
They're some of the most supportive and emotionally generous creatures out there, though, and they want to be your rock when something's going down.
So dial back the tears, swallow your anger, and count to 10 before choosing your words. Then ask for his help. You'll be curled up in his arms in no time.
3. Shabbiness
In truth, Taurus loves beauty. A lot. 
And part of their initial attraction to you was likely physical, even though you're definitely funny, sweet, and great to be with, too.
And it's not necessarily the facade of beauty that Taurus is drawn to. Makeup, good hair, and nice clothes are a great bonus, but if it isn't you, they'll know.
Natural beauty is at the top of the list for a Taurus man, and that means beauty you can see both inside and out—a fresh-faced kind of beauty homegrown from good health and sunshine and, sometimes, good genes.
It may seem contradictory, then, to say that makeup and all that doesn't matter in the face of natural, inner/outer beauty. Because it actually does.
Let me explain—your accessories and embellishments should only be enhancing what you already have, not hiding imperfections or creating illusions.
To show the extreme end of the spectrum as an example: if you stop taking care of yourself, your diet worsens, you skimp on sleep, and you start living in stained old T-shirts, your Taurus man will notice.
Read next: 7 Things To Say To A Taurus Man To Impress Him
This sounds unfair— we all have a right to our old T-shirts! But if you can strike a consistent balance between being relaxed and dolling up, that's a real sweet spot for the Bull.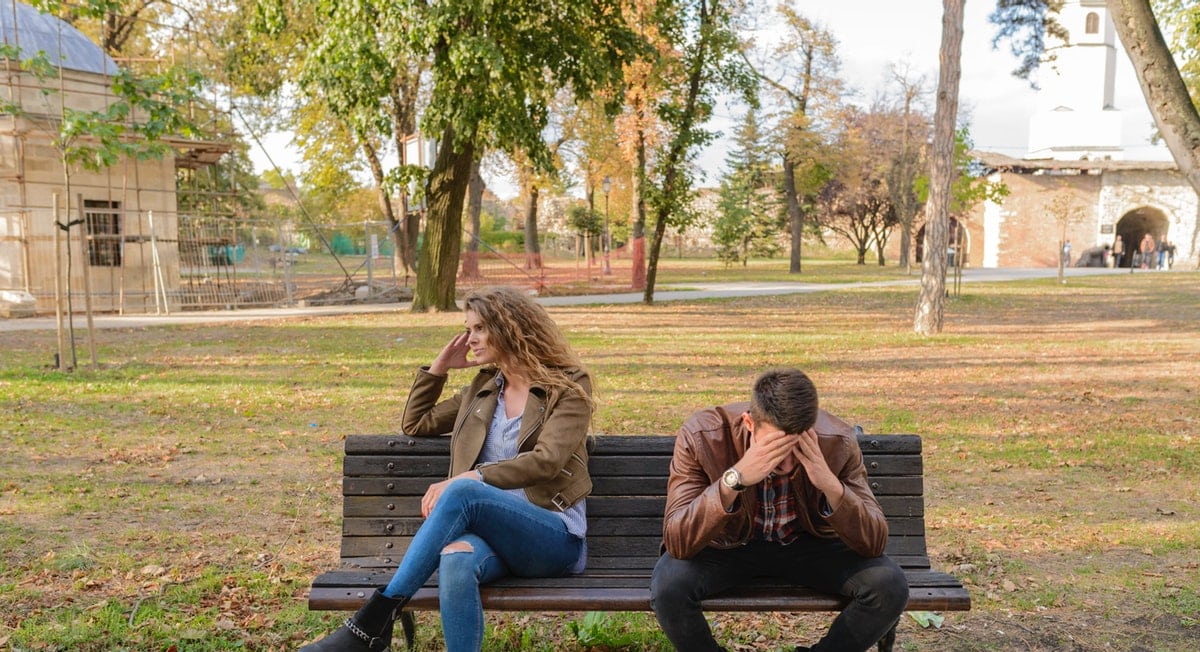 4. Vagueness 
Taurus loves absolutes, that's what they understand.
They love the simplest, purest, most classic, most exquisite versions of everything because they believe in simple, classic, exquisite purity, of course!
Coca-Cola, blue jeans, rock n' roll, Chuck Taylors, little black dresses, Disneyland, chocolate chip cookies, steak dinners, hugs, and red roses—your Taurus guy totally gets the appeal.
This is a taste issue and a values issue but also a concreteness issue. He loves to choose sides, to define, construct, and hold. Read more: s
His opinions are often fixed, and so is his morality. He often knows exactly what is "right," what is "wrong," what's "cool," and what isn't. He'll say that what's time-tested is what's best, solely because it's time-tested. Taurus Man pulls away simply if you undermine his opinions.
So be prepared to argue with your Taurus sometimes, but adopt an agree-to-disagree mantra! 
If you're someone who changes with the weather, who's allergic to "yes" and in bed with "maybe," a kook whose resolve is as porous as a sea sponge… well, how'd you find yourself interested in a Taurus? 
A dreamy, soupy personality is confusing to the male Bull. He might find himself amused and intrigued initially but will find little to hold onto.
If you can make a list of your favorite things (keep it simple), pick a restaurant (nothing too adventurous), and show up on time at least thrice in a row (wow!), you're on your way to charming your Taurus sweetie.
5. A Wandering Eye
Tauruses are attracted to exciting people. Aren't we all?
But the Bull needs this fun, magical, intriguing person to save all the excitement for him.
It's the plot of any rom-com featuring a manic pixie dream girl, co-starring a downtrodden Taurus (or Cancer) as the target. The only way this story works is if she laser-focuses her magic on this man, lifting him out of his rut and elevating him to hero status.
But that's only a fantasy. Why? Because in real life, that same girl would be all over the place, crushing hopelessly on scores of men, rushing from adventure to adventure, and skipping town for some sparkling (temporary) future, leaving the Taurus completely flattened.
A Taurus is not cut out for this sort of life, and once real feelings are on the table, he'll become confused, jealous, resentful, and impossible if you put him in those situations.
If you're frisky, free, and flirty on the regular, Taurus is not the best match. But if your wild spirit is finally ready for a safe harbor, Taurus would be happy to have you—as long as you stay true for real. 
What do you think why your Taurus Man pulls away? Have you ever pulled a Taurus back to you? I'd love to know! Share your tips and stories in the comments below!
Wondering if Taurus is the zodiac sign for you? Here's how to find out your compatibility score with my calculator.
Your friend and relationship astrologer,
Anna Kovach
---
---