Taurus' passions are heightened to the max this month. His loyalty is coming out to play while key qualities including honesty, wisdom, and emotional intelligence are being exposed, in a beautiful light. It's Leo season which allows him to shine, smile, center, and attune to the optimistic and positive-go-lucky vibrations of the universe. The Pisces Full Moon at the end of the month then provides a beautiful synergy and ultra-compassionate portal of potential to connect on a deep level. Read on to find out more!
How To Attract A Taurus Man In August 2021
1. Don't Be Dull
You'll need to show a bit extra this month to attract his attention, especially if you're usually quite a shy or reserved, timid, and introverted person. Leo season opens a doorway to a wilder, more spontaneous and happier Taurus – there's not much room for the stoic and overly serious bull friends and family normally know and love! He wants to play and Leo's light-hearted energy helps him to see the light and joy, within and around… 
If you're feeling the 'plain Jane' vibes, best wait until the 22nd when there is a yin energy in the air. Nurturing and home-loving qualities are favored at this time. Until then, it's all about passion and excitement. 
Be optimistic, upbeat, and spontaneous. Let your inner wildness out in all of its glory. Don't be shy to express yourself, on any level! This is a great month for flirting, physical affection and contact, and seducing his mind and emotional body. 
'Play' with ideas, stimulate all of his bodies – his mind, emotions, body, and spirit. Be a bit fearless too! Taurus is way more open to spontaneity and fun-loving, high spirited, and festival-style vibes while the Sun is majestic and community-focused Leo.
2. Stimulate His Mind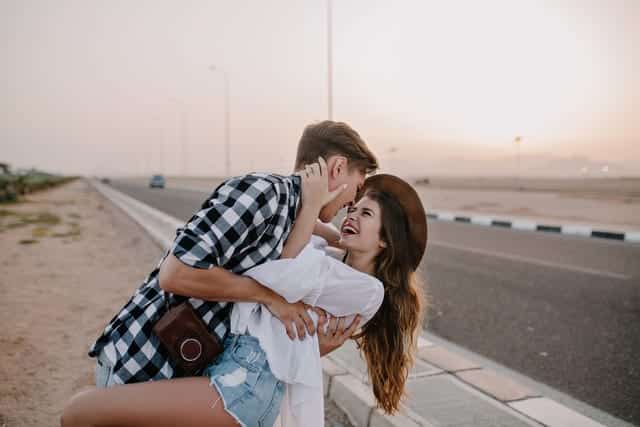 The Leo Sun is influencing him in a mental and intellectual way. He's wanting to connect in a way that allows your higher selves to merge… imagine two snakes entwining! The snake is an animal symbolic of kundalini energy, the serpent-like life force energy responsible for health, vitality, longevity, psychic ability, spiritual gifts, awakening, and advanced and evolved imagination. 
When two kindred resonant souls entwine, your energy bodies do a type of 'energetic dance.' Emotions, senses, feelings, thoughts, frequencies, and internal aspects bond, merge, and bounce off each other, it is like a "sparking" of one another's souls. 
We recognize each other through the feelings and shared likes and passions we feel deep down, not through anything shallow or superficial on the surface. Taurus knows about depth as does Leo, therefore this is the perfect month through forming a real connection through passion and chemistry. 
Find resonance on a spiritual plane and dimension. Converse about your past, beliefs, upbringing, and family. Ask him questions while sharing openly. Intimacy is expanded this August, superficiality doesn't cut it and we're looking for the real deal, the potential "One" who is our companion, soulmate and long-term lover. The mind, or more specifically the higher mind and self, is the key and route to authenticity. 
3. Loyalty And Honesty
Taurus and Leo are both very loyal and honest people in relationships. They're loyal to friends, lovers, family, and even people they've just met, providing there is some authenticity and transparent intimacy in the connection. 
Leo's energy provides a double-boost for the Taurus man this August. This guy is thinking strongly about past relationships and the loyalty in his life, but he's not stuck in the past and is extremely optimistic.
You can make the most of this collective theme by showing your bubbly, warm, and honest character. Taurus loves a good personality! Be sincere in your feelings because he certainly will be. 
A little secret to let you in on… Taurus is stubborn, but this stubbornness can manifest as faithfulness and unseen levels of loyalty matched by only a rare few. In an actual relationship he's also got incredible staying power, and he is one of the few men who can survive a long-distance relationship. 
What does this mean for you? Use the first 22 days of the month to be intense, emotionally deep, and intimately open. Even if you show a little of your loyal self it will stay on his radar for months to come, I'm sure of it!
4. A Creative Date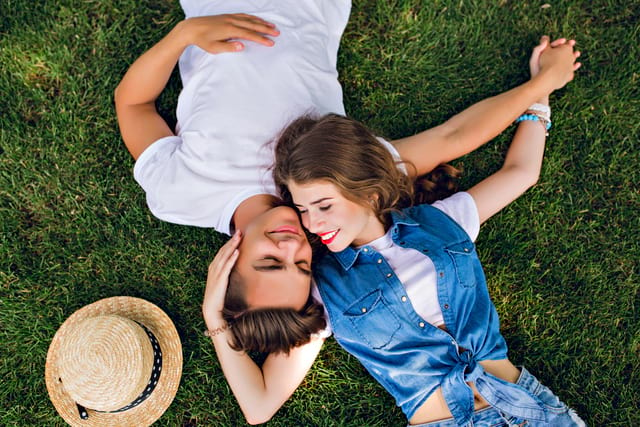 Now is a wonderful time for creativity such as organizing an artistic or imaginative date together. Take a picnic with some arts and crafts, watercolor paints or oil pastels, blank canvas, and musical instruments. Go outside and sit in nature so you can be inspired together – listen to the birds and the gentle words of nature. 
The Taurus man has an earthy creativity with a few hidden artistic talents. Leo's influence is more in your face, spotlight needing, outgoing, and dramatic – Leos are excellent performers and entertainers after all. 
Positively, this energy is amplifying his behind the scenes and less known talents, and providing a space for self-mastery for more known gifts and abilities. Feel free to pry and push. Don't be scared of being more assertive or forceful than you usually would in getting him to express himself, or even show off a little. 
If you're naturally quite masculine and 'aggressive,' tap into this raw power of yours to assist him, in an assertive yet loving way. He will appreciate you so much if he feels artistically safe and seen. 
5. Show Devotion… With Boundaries
Another trait both Leo, the current Astrological season's star sign, and Taurus possess in abundance is devotion. The Sun shining in bold, independent, and devotional Leo brings Taurus' dependable and devotional qualities out in equal measure. 
This dedicated, persevering, and pro-commitment Bull is looking for someone with similar to the exact same qualities. Leo's energy, the zest, passion, life force, spontaneity, and affection loving character, is a safety net and safe haven for Taurus. 
In short, he's feeling deeply in tune with his affectionate and attention-seeking side. Yet, there is still the reality of recent social distancing and supreme isolation measures. The world has been in a period of mega lone wolf syndrome, and some of us have actually been cut off (without knowing how to use the solo energies for the best). There's an element of privacy, self-protection, and healthy boundaries present therefore. 
It's best to show your passion and devotion, your needs for connection and intimacy and the like, while retaining some independence. Think 'secrecy, boundaries, balance' when getting overly excited and aroused. 
Can you be a playful and sparkly Goddess, fearless in your attraction, desires, and affections, whilst simultaneously letting him know that you know how to hold your own, play it cool, and tone it down? IF you can, you've achieved the perfect balance. 
Remind yourself of the principles of yin and yang before going into any interaction… Life is a balance of active and passive, masculine and feminine, and electric and magnetic. 
Read next: 7 Ways To Blossom A Relationship With A Taurus Man Into A Full-Fledged Love
Final Thoughts & Key Astrological Transits
Taurus and Leo aren't the best match, but they do share many qualities: passion, honesty, loyalty, faithfulness, and a deep love of friendship and affection… Tune into the current themes and be conscious of the vibrancy all around. 
The Full Moon in spiritual and intuitive, magical, and multi-talented Pisces (22nd) occurs at the same time as the Sun entering Virgo. Next month has some amazing potential and opportunities for building a real connection!
If you're looking for ways to grow your love with the Taurus guy to greater heights, then check out my guide Forever Love With A Taurus Man to find out how to sustain your love with him for all time!
Wishing you light, love, and all the luck in the Universe on your journey!
Your friend and Relationship Astrologer,
Anna Kovach
---
---