Every month the planets change signs and affect our relationships. Depending on the planetary movements, you may not always understand the needs and desires of the Taurus Man. 
However, there are simple things that you can do based on the monthly energy to improve your relationship with the Taurus Man. Find out how to attract a Taurus Man in December 2020.
Attracting a Taurus Man in December 2020
1. Give Him Room To Breathe
If you're looking for an all-consuming romance in December 2020, stay far away from the Taurus man. 
However, if you are looking to build a thorough, solid, and interdependent relationship with an emotionally mature partner in December 2020 then the Taurus man is your guy. 
From December 1 until December 21, the Sun in adventurous Sagittarius will spotlight the Taurus man's eighth house of sexuality, transformation, unity, and death. 
With the eighth house representing possession and karmic connections, and Sagittarius representing freedom and authenticity, the Taurus man is currently looking for a relationship that respects his space and gives him room to breathe. 
In December 2020, the Taurus man is learning how to form healthy and uplifting soul connections with his potential partner. He doesn't want to be with someone who is overly dramatic and emotionally dependent. 
He wants someone emotionally confident and upbeat; a partner who respects her desires and interests, and his as well. 
If you want to attract a Taurus man during Sagittarius season 2020, then you have to respect the space he needs to self-reflect and heal. 
Depending on the situation, the Taurus man may be healing from a break up, traveling often, or in need of new scenery and fresh air (Sagittarius rules foreign affairs and travel). 
Instead of badgering him for more attention, focus on bringing light to his life when you are together. Maintain your sense of identity and practice self-care. 
The Taurus man is turned on by an independent well-kept woman. 
2. Take Your Time
When it comes to attracting the practical Taurus man in December, you need patience. 
From December 15 until January 8, Venus, the planet of love, money, art, and beauty will transit through the Taurus man's eighth house of emotional intensity, rebirth, and self-development in Sagittarius. 
During this transit, Venus in Sagittarius has several influences on the Taurus man. 
For starters, Venus in fiery Sagittarius encourages the Taurus man to have a desire for a relationship that is unconventional and free-spirited. 
With Sagittarius ruling travel, optimism, and the higher mind, the Taurus man is curious about ways to grow and strengthen his relationship with himself and others, especially in intimate situations. 
However, with Venus in the eighth house of privacy and secrets, the Taurus man is learning to be more outgoing and giving. He is learning how to open up more and trust others, but this takes time.
Therefore, one of the best ways to attract the Taurus man in December 2020 is to take your time! 
Naturally, the Taurus man is a fixed earth sign, meaning he is strong-minded, determined, and insanely stubborn. He doesn't like to feel rushed or have anyone try to rule his mind. 
When it comes to softening this firm man in December 2020, you have to peel him slowly like an onion — the more you gain his trust, the more intimate he will become. It just takes time. 
For example, if you find yourself dating or attracting a Taurus man in December 2020, make friendship and trust your number one priority. Don't rush into becoming a couple. 
3. Keep An Open Mind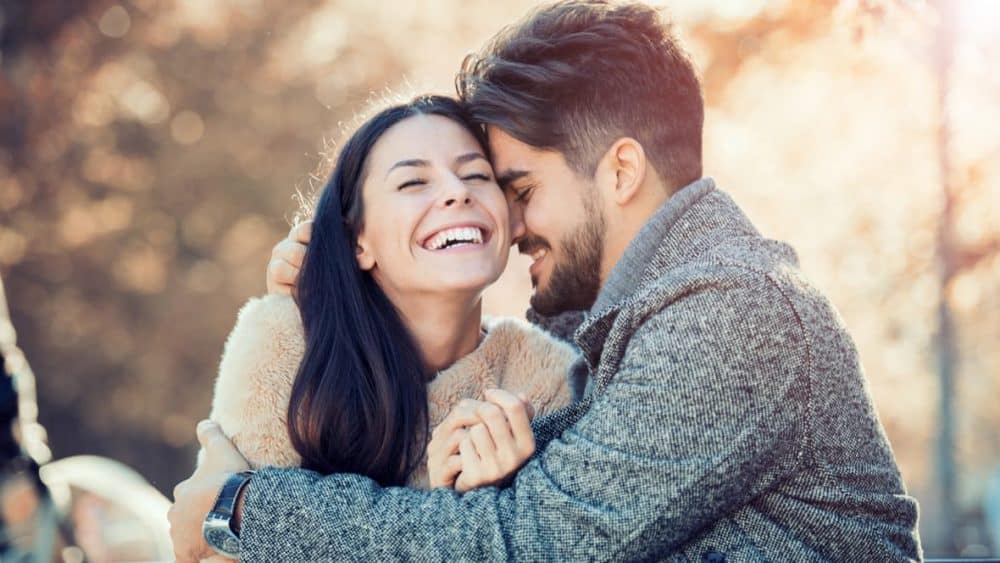 Openness may not be the first thing that comes to mind when you think about the guarded Taurus man, but in December 2020, the Taurus man catches you by surprise. 
From December 1 until December 20, Mercury the planet of information and transportation will join the Sun (and Venus from December 15 on) in Sagittarius. 
When Mercury is in Sagittarius, communications naturally become broader and more expansive. Sagittarius's fiery upbeat radiance lends a sense of optimism and ambition to even the most radical communications and ideas. 
For example, if the Taurus man has a habit of only dating women within his area or within a certain stereotype, he is more willing to open his mind to someone new. 
During this transit, Mercury will also highlight the Taurus man's eighth house of privacy, secrecy, and sexuality in Sagittarius. 
With Mercury in Sagittarius transiting the Taurus man's eighth house in December 2020, the Taurus man is focused on expanding his ideas and desires for life and love. He is open to broadening his horizons and experiences. 
Mercury's influence encourages the Taurus man to be most attracted to the woman who not only intrigues him sexually and emotionally (eighth house), but also who lifts him spiritually and intellectually (Venus in Sagittarius). 
Because Sagittarius is a passionate fire sign, he may be attracted to someone with strong fire placements in their chart, but what catches his attention the most is honesty and authenticity — an open mind. 
If you want to attract the Taurus man in December 2020, keep an open mind, encourage him, uplift him, dive deep into his many layers and show him something new. 
Share your truth with him so the Taurus man will do the same for you. It's worth it. 
Read next: 7 Text Messages That Get a Taurus Man To Chase You Again
4. Say Yes To a Clean Slate
Starting over is no easy task, especially not for the systematic Taurus man. 
Known for his love of tradition, ethics, and practical values, the Taurus man finds peace in consistency.
 As a fixed earth sign, he's not the biggest fan of unexpected change. 
However, on December 14, the final Solar Eclipse and New Moon of 2020 will occur in the Taurus man's eighth house of Sagittarius.
Although the eighth house can represent many things, one of the strongest themes of the eighth house is death and rebirth.
As gloomy as this may sound, the death and rebirth that occurs in the eighth house is a beautiful thing. 
For starters, New Moons represent new beginnings, so naturally it's an excellent time to make a fresh start. 
However, with the eighth house encouraging the Taurus man to release and surrender, he is more open-minded to wiping the slate clean and welcoming new love. 
To help him in his transition, take his mind off the heavy stuff by creating new fun traditions. 
For example, if it's your anniversary and your favorite restaurant closed down, don't sulk over it. Use it as an opportunity to eat somewhere new. 
Also, if you find that you and the Taurus man get into a disagreement or have a different opinion about something, embrace it. 
Look for ways to create new patterns and memories together.
Create your own beliefs and traditions. 
Overall, if your goal is to attract the heart of a Taurus man in December 2020, give him space, be patient, keep an open mind, and prepare for a fresh start. 
If you're ready to dive deeper and start your journey to unconditional love with your Taurus Man, my guide Taurus Man Secrets is better than any daily, weekly, or monthly horoscope app you'll ever read. 
Instead of just giving you the basic knowledge of the Taurus Man, I share real-life stories and examples of women who have been where you are and now have the relationship of their dreams.
In this intuitive guide, I'll share with you my top secrets on winning the heart of the Taurus man. If you're ready to stop chasing the Taurus man, purchase Taurus Man Secrets here.
After you've purchased my guide, Taurus Man Secrets, take the free love and compatibility quiz to find out if you and your Taurus man are a match.
Let me know your results in the comment section.
I look forward to hearing from you. 
Your sister and friend,
Anna Kovach 
---
---