Taurus is a sign of practicality, wisdom, creativity, and sensitivity. The Taurus man is both strong and modest, down-to-earth and wise, and surprisingly sensitive, compassionate, and gentle. He is defined by grace and humility while possessing a very determined and ambitious side! In February, he is feeling flirty, independent, strong-willed and altruistic. There are certain things you should know if you wish to attract this sensitive and stable person.
Here are the five best ways to attract and keep a Taurus man in February!
How To Attract A Taurus Man In February 2021
1. Be Playful And Spontaneous
He is feeling more spontaneous and playful than useful. This is the advice we usually give to women seeking a fiery Aries or Sagittarius, but, in February, it's the Taurus man who is seeking fun and romance! He is naturally one of the most romantic signs of the Zodiac anyway, yet this month his need for play and romance are enhanced. It's okay to be cerebral and open-minded this month.
Usually, the serious and sensual Taurus man is in tune with his intellectual and cerebral side. Aquarius season lasts until the 19th, and this makes him more attuned with the Aquarius qualities and traits. Witty, open-minded, communicative and talkative, and open to various topics of conversation, engage his interest with conversation steered towards the occult, supernatural and metaphysical. Alternative and holistic health, creativity, the Arts, and spirituality are all key topic areas as well. 
Playfulness is intellectual at this time; mental gifts are strong and passion comes through with intentions that stimulate his mind.
2. Be Sensitive, Spiritual, & Artistic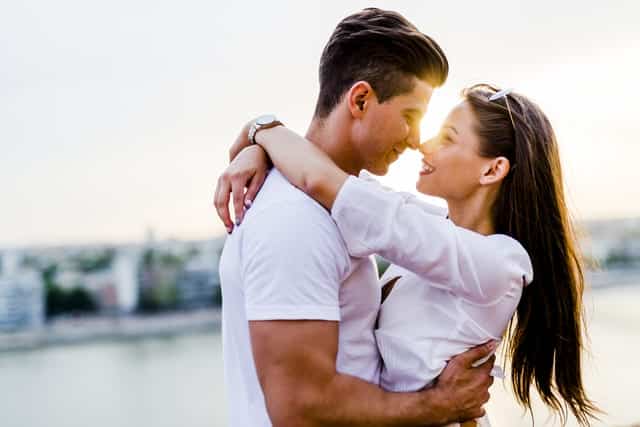 From the 19th, the Sun enters Pisces and this makes him incredibly creative and imaginative. Spirituality, the occult, dreams, and esoteric subjects like Numerology and Astrology are top subject areas to discuss. Naturally sensitive as a down-to-earth earth sign, this guy will be open to deep spiritual insight and connection during Pisces season. 
You can tickle his fancy by showing your artistic, creative, or imaginative gifts too. Anything that stimulates his inner artist, poet or musician will inspire him, and show him how amazing you truly are. Shared passions and interests are a must for the Taurus man.
Suggest a creative date. Perhaps attend a real-life drawing workshop or class together, or draw and paint each other. Stimulate his mind, emotions, senses, and inner passions. We feel most attuned to the qualities and characteristics of the season, i.e., the sign the Sun is in. In Pisces season, your man is incredibly switched on, intuitive, imaginative, and artistically inspired. He's in touch with his soul and living from his heart, compassion and empathy are flowing through him. Appeal to his inner angel. 
3. Connect To His Nature-Loving Side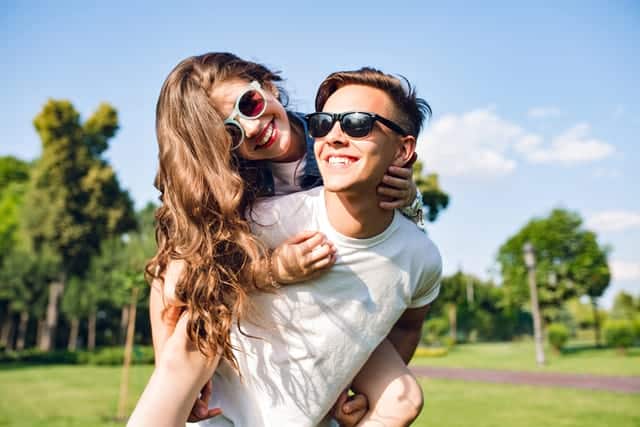 A picnic outdoors is a perfect activity to share, particularly from late February. Are you into essential oils, flower remedies, or herbal extracts? Bring yours with you! Show him your interest and sensuality through being upfront about your weird or spiritual side. He'll also think you are highly romantic, and romance is a core part of his relationship checklist! 
A bit of wisdom for you… Taurus is the sign of romance, artistic self-expression, and sensuality. This man is deeply in tune with his senses – smells, sounds, tastes…. Being sensual and also feminine while admiring the beauty of nature is a must. 
There's a sense of devotions and respect with the Taurus man too, he's into traditional values and believes in treating a woman with grace, kindness and respect. 
If you're blaze or dismissive of this trait of his you may not last very long. But if you can meet him on his level and show that you 'see,' that you appreciate this beautiful quality of his, he will be sure to consider you a potential soulmate. 
4. Be A Bit Quirky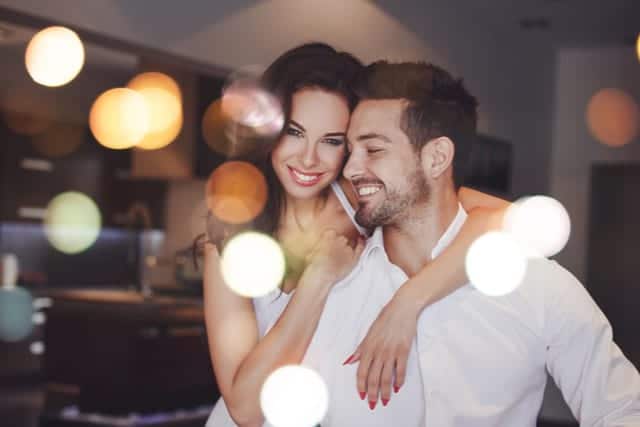 When the Sun's in Aquarius you're free to be quirky. Goofiness is more appealing to him than usual, and he is less serious and conservative. Actually, he is most likely seeking a lover in tune with their inner child at this time, if you can help him to release his inhibitions and get in tune with his senses, he will see you as the perfect date (and mate!). Primarily earthly and connected to bodily wisdom, the Taurus man is also intelligent and loves engaging conversation.
Humor is a big win this month. Light teasing will be received warmly too (but note there is emphasis on the "light!"). Be affectionate in your humor – loving energy goes a long way. Any form of disconnection and superficiality will be met with blocks. But sincere and heart-warming laughter, playfulness and teasing will raise his spirits in a way that is deeply attractive. 
5. Talk About Plans For Your Future
When the New Moon hits on the 11th, he will be very much in tune with idealizing and envisioning his future. The key thing to know is that the Taurus guy wants a partner who can share his values and lifelong ambitions – he's looking for his 'other half.' Thus, being fearless in your ability to take with clarity and confidence about your own future plans is advised. Think plans, dreams, and aspirations.
The New Moon is occurring in Aquarius, and you know how idealistic and future-thinking Aquarius is. Shine, sparkly, and add a touch of glamour to his life. Inspiration is favored and don't be afraid to project yourself as a self-empowered, strong, confident, and highly aspirational woman if this is who you are. 
Read next: 7 Reasons Why Taurus Men Stay Committed (And Interested)
Final Thoughts And Key Astrological Transits
Taurus is undergoing some major changes this month and year. February is a strong month for him personally. His health, finances, personal values and belief systems, and emotional and spiritual systems are all looking strong and positive. He's feeling aligned and vibrant, open to many topics of conversation, and very in tune with his inner child. It's important for you to appeal to his main personality traits in February.
Because of all the altruistic energy floating around, what with humanitarian and empathic Aquarius and supremely compassionate, unconditionally and universally loving Pisces; consider getting him a gift. Taurus is a proud man with healthy self-esteem and a lot of self-respect, but he is more open to gifts and flattery than usual. Again, make sure it's sincere for he can sense superficiality or false motivations a mile off. 
Keep things light and conversational but deep and present too. You can find out more about the Taurus man secrets here. If you need a reminder of your compatibility be sure to check out this link!
And let me know which of these tips you found most helpful to score your Taurus guy. The comments are totally anonymous!
Wishing you love and light on your journey.
Your friend and Relationship Astrologer,
Anna Kovach
---
---