Every month, the planets change signs and affect our relationships. Depending on the planetary movements, it may be tough to understand the needs and desires of the Taurus man. But with my tips based on the monthly energy, you can draw the attention of a Taurus man or improve your relationship with one in July 2020.
Attracting a Taurus Man in June 2020
1. Get Connected
When you think about the social signs in the Zodiac, you wouldn't typically think of Taurus. But with the Cancer Sun highlighting the Taurus man's third house of communication and local involvement until July 22, the Taurus man may be more social than usual. 
In Astrology, Cancer Season is a time of rest, relaxation, and safe spaces. With the Sun encouraging the Taurus man to be more expressive about his emotions and short-term goals, this is an excellent time to connect with him on a deeper, more intuitive level. 
During this period, you may become more aware of the Taurus man's unique emotions and relationship with his siblings, distant relatives, and childhood friends. 
Because the third house is social, you should focus on activities that encourage in-person connections but in a quiet and private environment. 
With both Cancer and Taurus ruling comfort and food, this is an excellent time to take a private couple's cooking class or show off your skills in the kitchen. 
If your Taurus man is close with his friends and family, it may be fun to invite friends over for a game night with cards and gourmet refreshments, or host a virtual game night. 
Just be mindful that the third house is an air house, so his mood swings and thoughts may go up and down. Instead of finding fault in his emotions, learn to accept them for now. 
With the annual retrograde season in full effect, this is not the time to pick a fight or force change. Focus on activities and conversations that build connection and understanding. The Taurus man will be attracted to your curiosity. 
2. Treat Him to Something Nice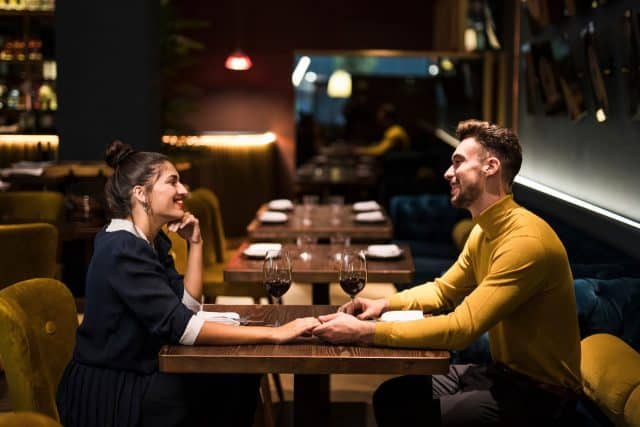 Taurus men are known for their iconic style and luxurious taste, and with Venus in Gemini currently highlighting his second house of values and possessions until August, this month is an excellent time to treat the Taurus man to something special. 
In Astrology, Venus in Gemini is a time of small gatherings and intellectual conversations. During this period, the Taurus man is most attracted to the woman who can introduce him to new thoughts and experiences that increase his self-worth and material assets. 
Although it may seem like an unconventional date, the Taurus man is most interested in learning experiences that introduce him to new people. Depending on his interests, you could give him a book or access to an online webinar. 
He would also be open and receptive to an intimate dinner or date night on the town. If you want to impress him, pick up the tab. 
If you are coupled, this is the best time to introduce him to your friends and relatives. Anything that shows him more of who you are.
3. Pay Attention to the Signs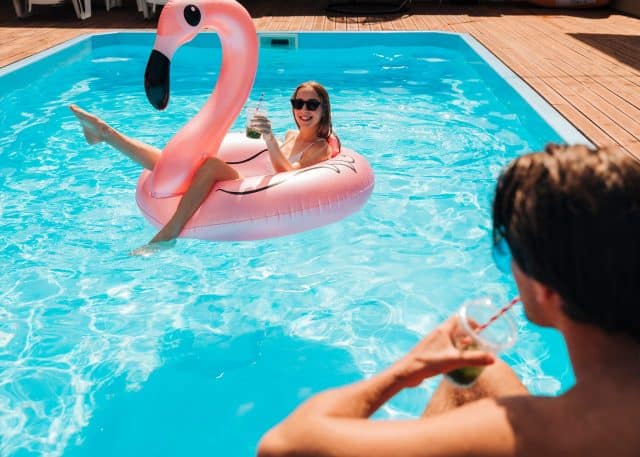 With Mercury retrograde in Cancer highlighting the Taurus man's third house of communication and self-expression until July 12, the Taurus man may be more reserved and introverted than usual at the beginning of the month. 
However, with Cancer being an intuitive and action-oriented water sign, you may be experiencing strong intuitive messages about how the Taurus man is feeling, so practice reading between the lines. 
For example, the Taurus man might say that he's not interested or too busy to chat but will willingly talk about the subjects that matter most to him. So instead of having a meaningless conversation, pay attention to his interests and talk about them. He will notice your attention to detail. 
Once Mercury stations direct and ends its retrograde cycle in Cancer on July 12, you'll notice that the Taurus man becomes more open to new experiences and interactions.
If possible, plan a quiet getaway that allows you to tune in and connect. 
If you are casually dating, suggest something small and intimate like a picnic at the park or near water. 
Instead of pouring out your heart, listen to him. Notice what he does and doesn't like, and make sure to bring him a thoughtful gift. Your self-awareness will help you attract a Taurus man in July 2020. 
Read next: Taurus Man Flirting Style Can Be Confusing – How to Understand It
4. Go With the Flow
After two months of Mars in Pisces highlighting the Taurus man's eleventh house of friendship and community involvement, Mars enters Aries and his twelfth house of ending and solitude until January 2021. 
As the planet of willpower and action, Mars's six-month transit in Aries affects the Taurus man's libido and desire to connect with others. 
Although other placements like Venus in Gemini and the Sun in Leo (starting on July 22) may encourage the Taurus man to be more active and extroverted, Mars in Aries may cause him to be more sullen and emotional, so be patient with him as the month goes on. 
If the Taurus man is overwhelmed or off balance, encourage him to move his body and exercise. It may be fun to plan workout dates or nature walks to keep the energy flowing and put you both in good spirits.  
Sexually, Mars in Aries opens the Taurus man's passionate side, and he will prefer slow lovemaking and soul connections. 
Unlike Mars in Pisces, Mars in Aries is fiery and full of action, so remember to take things easy as this placement can create discord and arguments if the Taurus man feels threatened. 
During this period, he wants a woman who can respect his boundaries while being proactive. He doesn't want you to disappear, but he doesn't want you to smother him either. 
Instead of forcing your motives and pushing your intentions on him, go with the flow, and follow his lead. Let him know that you're interested—when the time is right. Patience is your friend this month. 
So, if you're serious about attracting the Taurus man in July 2020, focus on staying connected, treating him to something nice, paying attention to the signs, and learning to go with the flow. 
As a relationship astrologer, I've helped thousands of women like you all around the world build a healthy, long-lasting relationship with a Taurus man. 
My guide Taurus Man Secrets is better than any daily, weekly, or monthly horoscope app you'll ever read. Instead of just giving you the basic knowledge of the Taurus man, I share real-life stories and examples of women who have been where you are and have overcome their challenges—and are now living the love story of their dreams.
If you're ready to dive deeper and start your journey to unconditional love with your Taurus Man, you can purchase Taurus Man Secrets here.
And while you're at it, go ahead and find out the compatibility of you and your Taurus Man with my free compatibility quiz. It's an easy way to see if you have what it takes to make it in the long-term.
Have you noticed these astrological influences on your Taurus man? Let me know in the comment section below!
Your sister and relationship astrologer,
Anna Kovach 
---
---