Every month, the planets change signs and affect our relationships. Depending on the planetary movements, it may be tough to understand the needs and desires of the Taurus man. But with my tips based on the monthly energy, you can draw the attention of a Taurus man or improve your relationship with one in June 2020.
Attracting a Taurus Man in June 2020
1. Share Your Beliefs
Getting inside a Taurus man's head and heart isn't always the easiest thing to do, especially when you're in the middle of retrograde season and everything is different.
But it's possible—and worth it!
From June 1 until June 20, the transit Sun in Gemini will illuminate the Taurus man's second house of values, self-worth, and possessions. In Astrology, this is the house where one finds stability and begins to build their self-confidence.
What I find interesting about this transit is that the second house is natively ruled by Taurus, so although he may feel uncomfortable during Gemini Season, the Taurus man will still have experiences that resonate with his energy and bring peace.
On a romantic level, Gemini Season may inspire the Taurus man to be more outspoken and confident in his thoughts.
During this period, you should make a point to be transparent and vocal about who you are and what you believe in, especially if you know you share similar interests and lifelong goals.
One of the most attractive things to a Taurus man is a woman with ethics and values. He wants someone loyal, trustworthy, and confident. So don't be afraid to tell him what you do and don't like.
This is the best time to have open and honest conversations about your shared interests and commonalities. Gemini Season is all about connection, so be curious and expressive in finding unique ways to laugh and connect.
Once the Sun leaves his second house of Gemini and enters his third house of Cancer on June 20, you may find that the Taurus man is more emotional than usual.
Depending on his mood, he may be more affectionate and kind-hearted, or he may be grumpier and more irritable. Be patient with him either way.
With the third house ruling the Taurus man's thoughts and self-expression, this is a great time to ask him how he feels about you.
Just be mindful that the annual retrograde season just started, and there is still a lot you need to learn.
2. Be Direct and Don't Beat Around the Bush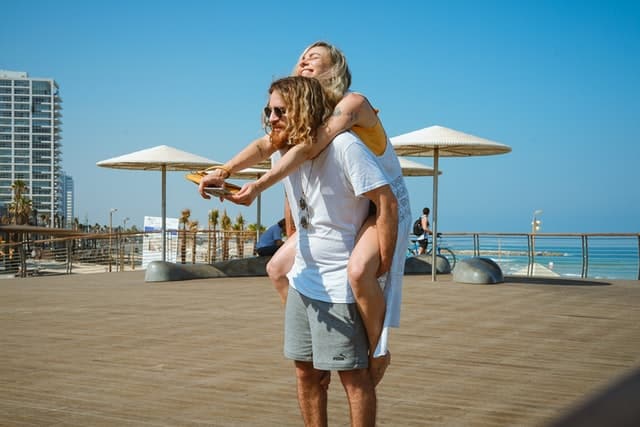 By nature, the Taurus man isn't in a rush to settle down. But when he finds the right woman, he will go above and beyond to make sure that they live the life of their dreams.
With Venus retrograde in the Taurus man's second house of Gemini until June 25, you may be exploring this dream lifestyle sooner than you thought.
In Astrology, Venus retrograde highlights a period of reflection for relationships, romance, and love.
For the Taurus man, Venus retrograde is an opportunity to evaluate what he wants and needs out of a relationship.
Because Venus retrograde is highlighting his second house, he will most likely lean towards values that reinforce commitments based on honesty, practicality, and longevity.
The Taurus man will be most attracted to the woman he can see himself building a shared life with.
During this period, be direct and honest about what you want and need from him on a romantic level.
If you are a reserved sign like Pisces, Cancer, or Libra, you may find this task difficult, but do it anyway.
By being honest about what you want and what you need, you have a more realistic opportunity to build a relationship that is not only sustainable but also pleasurable and joyful.
Read next: 7 Things To Say To A Taurus Man To Impress Him
3. Help Him Feel Safe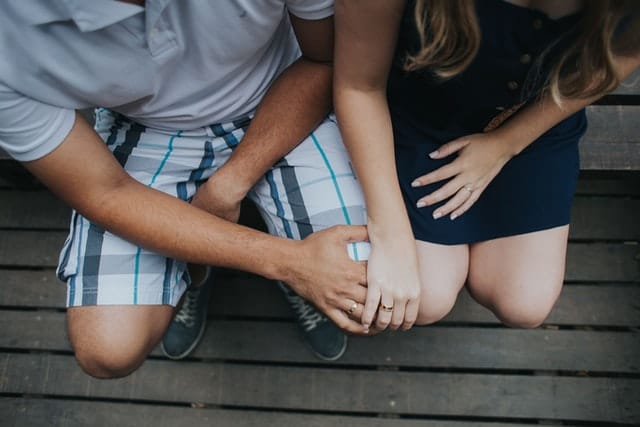 Mercury retrograde isn't an easy transit for anyone, but it's especially tough for the earthy Taurus man.
With Mercury in Cancer transiting his third house of self-expression, he may have difficulty communicating his emotions or sharing his most vulnerable thoughts.
Although Taurus and Cancer are technically compatible signs, Taurus still has a hard time feeling safe and stable in Cancer's water.
As his partner and friend, be kind and gentle when he's frustrated.
If you find that he's having a hard time opening up, especially when Mercury stations retrograde on June 18, find simple ways to encourage him, like suggesting an inspirational book or podcast or motivating him to write his feelings down.
This is also an excellent time to get involved in Cancer-like activities such as cooking and baking.
With the Taurus man being a foodie at heart, cooking for him is a guaranteed way to ease any troubles or worries that may be on his mind.
Read next: 5 Reasons Why Your Taurus Man Pulls Away (And How To Pull Him Back)
4. Go with the Flow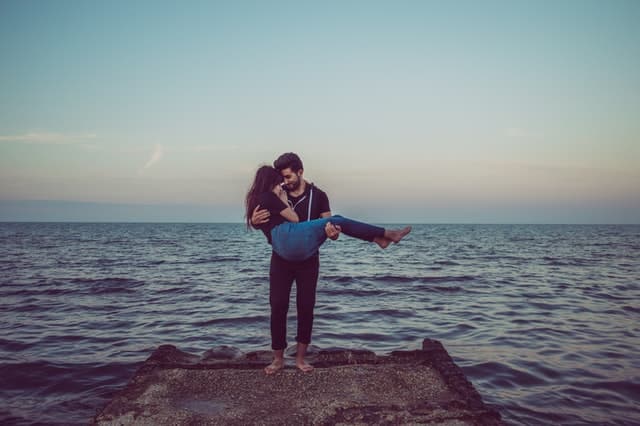 You may already know that the Taurus guy is a man of few words and great calm, but with Mars in Pisces in his eleventh house of community and dreams, the Taurus man is more emotionally fluid than usual.
With Mars in Pisces until June 27, this is one of those rare times when the Taurus man isn't very distant or stubborn. However, his obligations and commitments to work and his long-term goals may create a feeling of distance or physical separation.
With Venus retrograde, the Sun in Gemini (a mutable sign), and Mars in Pisces (a mutable sign) for the majority of the month, Taurus's fixed earth nature is more relaxed and open-minded.
Take advantage of any opportunity to switch things up and just go with the flow. Instead of having a plan for everything you do, live in the moment.
If he's working late five nights in a row and can't hang out, don't sweat it. More than likely his schedule will free up soon, and you'll have more time together than you asked for.
I've found that the best part about this transit is that you can relax and get to know each other as friends.
Instead of focusing on sex and romance, focus on who you are on a soul level.
When Mars enters his twelfth house of Aries on June 27, he may not be as open and talkative as he was, so let your intentions be known early in the month.
Remember, if you want to attract a Taurus man in June 2020, share your beliefs, be direct, help him feel safe, and go with the flow.
If you're serious about attracting the Taurus man and believe in the power of Astrology, I can help you manifest the relationship of your dreams. 
As a relationship astrologer, I've helped thousands of women like you all around the world build a healthy, long-lasting relationship with a Taurus man. 
My guide Taurus Man Secrets is better than any daily, weekly, or monthly horoscope app you'll ever read. Instead of just giving you the basic knowledge of the Taurus man, I share real-life stories and examples of women who have been where you are and have overcome their challenges—and are now living the love story of their dreams.
If you're ready to dive deeper and start your journey to unconditional love with your Taurus man, you can purchase Taurus Man Secrets here.
And while you're at it, go ahead and find out the compatibility between you and your Taurus man with my free compatibility quiz. It's an easy way to see if you have what it takes to make it in the long term.
Have you noticed these astrological influences on your Taurus man? Let me know in the comment section below!
Your sister and relationship astrologer,
Anna Kovach 
---
---