Taurus is trying to stay cool, calm, and collected this month. He can sense there is a lot of confusing and impulsive energy in the air and collective energy field, and this is making him focus on his own projects and personal passions. There are a few key areas and openings for a new connection, however. All the fiery and cerebral energy is making him reflect on what he wants in life and who he wants as a partner. His mind is on point and his instincts are heightened… Read on to see the best ways to find a bond with Taurus this month.
How To Attract A Taurus Man In June 2021
1. Don't Be Superficial Or Shallow
There is a New Moon and Solar Eclipse in curious and quick-witted Gemini on the 10th. It's also Gemini season, until the 20th, and the end of the month sees a Full Moon in Sagittarius. This is a lot of fiery and cerebral energy! 
Taurus is known to be laid-back and modest, the 'chill guy' with a relaxed persona and down-to-earth character. His instincts are heightened this month. He's just come out of a birthday month which has put him in tune with his true self and path… He's feeling focused, determined to succeed personal goals and milestones, and self-assured. Basically, he knows what he wants in life, who he is, and where he's come from.
This all signifies he can sense shallowness or fakeness. His instincts are heightened and he is choosing to commit to peace and serenity despite what the outside world might throw at him. The Taurus guy has a very mature and self-respecting outlook on life. It's in your best interests, therefore, to be yourself and seek a natural connection and vibration. Superficiality for the sake of conforming to the status quo isn't attractive to him. If you do have a moment or two of weakness, he will show you through his body language and instant indifference that this is not the way to his mind, body, or heart. 
2. Stimulate His Mind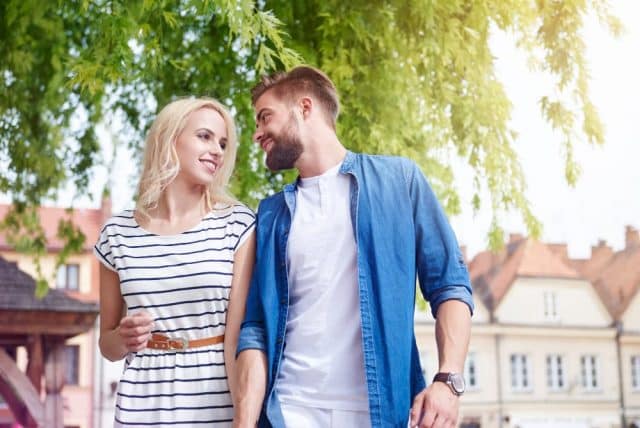 You can stimulate his mind, however. Excitement and genuine passion and optimism for life is a turn on. The thing about the Taurus guy is… he has a very stoic approach. Sometimes, you don't even know what he's feeling – he's deeply self-controlled and can hide his true feelings and emotions. Below the surface, however, there is an excitable and fun-loving inner child who craves intimacy and connection. 
Gemini season brings out his curious and playful nature. Again, don't be surprised if he's not as open about it as, say, a Gemini or Sagittarius. Taurus will always be an earth sign at the start and end of each day. Yet, he secretly adores and admires an upbeat and charismatic soul who sees life with color, vibrancy, and a unique type of effervescence. You can make the energies of June work to your favor by asking lots of questions, stimulating his mind and senses through conversation, and providing some "bounce" and "animation" into his world.
Mental and cerebral gifts are also highlighted by the Sagittarius Full Moon on the 24th. This brings to light all of our 'inner visionaries.' Sag is ruled by the Archer, the arrow shooting towards the stars, towards higher ideals, and away from the mundane and practical matters of the physical world. Seek out philosophical and metaphysical conversation and topics for connection. 
3. Show Maturity Through Considerate Responses
It can be easy to resort to childish and impulsive displays of behavior. Gemini is known to be 'anti-social' and restless, frivolous and superficial, thus many of us will be pulled into the hectic chaos and impatient energy of the month. If you can keep your cool and respond instead of reacting you will be seen as soulmate potential, 100%! 
The Taurus man is magnetic and receptive. We're all wired differently, so what may appear as boredom or a lack of awareness of interest is in fact the Taurus man's way of showing he is attuned to a different frequency. He is happy to take sufficient moments to pause, listen, and reflect during social interactions.
He is receptive to subtle energy and the emotional (and spiritual) currents which are often not considered or given as much importance, in an extroverted society. Silence is a sound too. It is in silence and the empty spaces where thought, empathy, affection, connection, self-awareness, intuition and wisdom arise. Essentially, learn to respond with consideration and articulated intelligence, or fine-tuned observation and perceptive skills, instead of being dragged into the impulsiveness circulating around. 
Always remember that his strengths include patience, trustworthiness, reliability, and respect too. 
4. Suggest Spiritual Healing Activities
This is a great month for sharing in the majestic and soulful vibrations of Spirit. Meditate together, go see a shaman, receive a water blessing, or sacred initiation through prayer, or take a mini retreat in nature. If you have Tarot cards, crystals, or other divinatory tools, don't be afraid to get them out. 
Taurus may not be as open about his spirituality as a water man; however, he is still very spiritual and in tune with subtle energies. Hug a tree together! Lie on a field with nothing but the sun shining and birds singing, and, of course, each other's presence. 
Anything like this will help to remind him of the joy he receives from the simple things in life. And this makes you appear as someone wise and down-to-earth. Soulful music, jazz tones, acoustic sounds and music that heightened your senses will all be warmly received by him. Bring fruits and fresh nuts and seeds, or vegetables and hummus, olives and health foods if on a date. The Taurus guy is majorly into his superfoods and health kicks. 
5. Remind Him There's So Much Beauty In The World…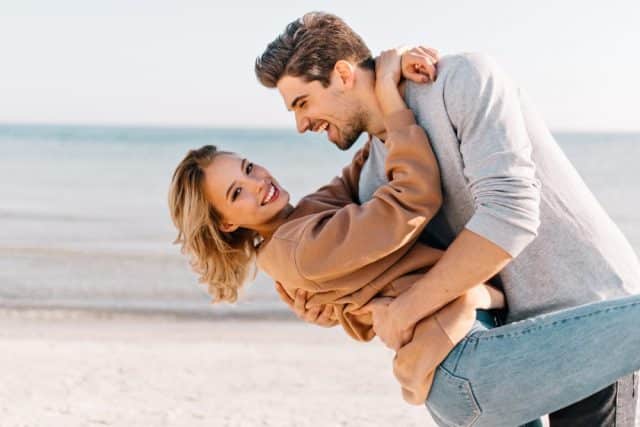 All of this cerebral and overly-fiery energy can make this man give into a little bit of pessimistic thinking. It's essential that you don't entertain this or let him go to dark spaces. From 1st-13th the Moon is in a beautiful position. Luna spends the first three days of the month in mystical and spiritual Pisces – a beautifully compatible and harmonious sign for the Taurus man. 
The moon is then in Aries for two days before moving into Taurus, from 6th-8th. This is a great start to June with lots of serene and empathic vibes. Both Pisces and Taurus love romance, gentleness, and nurturing and caring qualities, therefore the position of the Moon can be tuned into for deeper intimacy. The 11th-13th sees the Moon in compassionate and creative Cancer, another harmonious sign for Taurus.
Art, music, the beauty of nature and the natural world, dance, self-expression, play, romance, and kind and generous gestures can all be made to create cords and resonance. Remind him how much beauty there is within and around, and be conscious of the Solar Eclipse on the 10th. Eclipse season brings celestial and loving vibrations which further make us feel connected to the universe and spiritual life force all around…
Read next: 7 Signs A Taurus Man Wants To Commit To You
Final Thoughts & Key Astrological Transits
You would think June would be confusing and chaotic, what with so much inharmonious energy, however Taurus is mature and grounded this month with a well-developed sense of inner serenity and level-headedness. 
It's a powerful month for forming memorable connections centered around the mantra, 'less is more.' It's all about quality over quantity. Check out the Taurus man secrets for more information. 
And if you feel like you need some private guidance on your relationship, I've still got a few spots open for my 'VIP Consultation' service that you can book here to get instant clarity and guidance. You can book your private consultation here.
Wishing you light, love, and all the luck in the Universe on your journey!
Your friend and Relationship Astrologer,
Anna Kovach
---
---