The Taurus man is feeling deeply in tune with his emotions and sensuality this month. And this is due to mystical, sweet, and super spiritual Pisces season most of the month. 
There is also a New Moon in compatible Pisces, meaning your Taurus mate's senses and desires for romance are heightened! March sees the spring equinox just before Aries season. 
There are certain things you should be aware of to win his heart and capture his attention. Read on to discover all of them! 
How To Attract A Taurus Man In March 2021
1. Be Bold But Graceful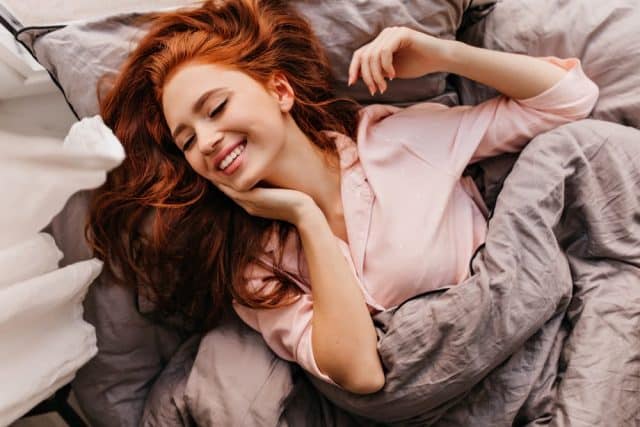 If there was ever a month to shine bright like the Sun while remaining humble and graceful like the Moon, this is it! The Sun is in sweet and sensitive Pisces until the 20th until it enters Aries. 
Pisces and Aries are very different in nature. Yet, they both light up different aspects of the Taurus man. Aries represents fire, courage, passion and energy – vitality and boldness to go after what one wants. Pisces is empathic, gentle, impressionable and artistic, all qualities that Taurus deeply admires. 
Taurus is compatible with Pisces as they are natural soulmates. So, March is perfect for letting your inner feminine Goddess shine. If you can get the balance of courage and confidence right you should allow this "Aries boldness" to be extra fuel to your baseline vibration. This is, of course, the energy of Pisces… Be sensitive, receptive and emotionally open. Be vulnerable and kind, sensitive and caring, and spiritually open and romantic.
Grace and humility are incredibly attractive this month, so much so he may just be ready to commit after a short time of knowing one another. Sweetness and sensitivity are aphrodisiacs! He loves a woman who is in tune with her divine feminine, the feminine and magnetic/receptive energy that represents natural beauty and soul. Portray this aspect of you with courage and self-confidence – a bit of personal authority and power – and you will have the Taurus man eating out of the palms of your hands. Literally!
2. Show Him Your Soul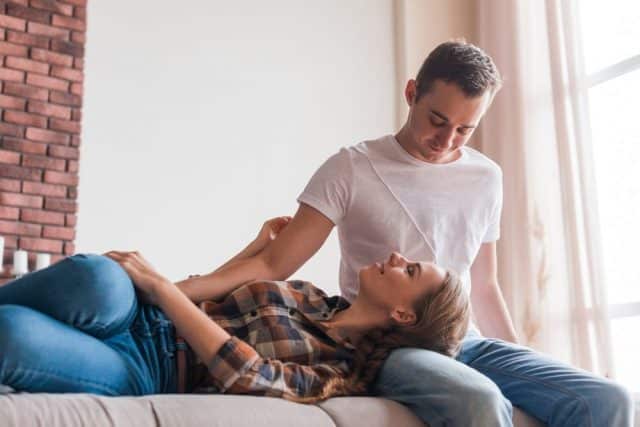 Let's be honest, this guy will always be warm to soul and sweetness regardless of the month or season, but March is the month to show him your soul. Pisces is ruled by Neptune. Neptune is the planet of spirituality, mysticism, and the Arts, creativity, the imagination and artistic inspiration. 
Soul is a light turn on. It sparks his mind, emotions, body and spirit. If you show him your soul and true self, your inner essence, in a sincere and authentic way – let's just say you will be on his priority list!
Play him sweet tunes. If you play an instrument, sing or are a master at music, go straight in. Pickup your guitar or ukulele and play him a song. He is open to being seduced and mesmerized- he is open to a muse. His emotional maturity and sensitivity are off the chain too, as is his creativity. Keep it light, soulful, acoustic and deep.
You can show him how much depth and soul you possess by appealing to his love of nature. The beauty of the natural world is coming into full bloom in March. Taurus loves springtime, as its reflection of the soul, of essence. 
"Playing" in nature is a must. By playing I mean allowing yourself freedom of self-expression, and freedom to let your inner child play. Taurus men enjoy finding a lover and soulmate they can play with, so if your inner children are compatible and can run free together, it's a win. 
3. You Can't Have Enough Romance…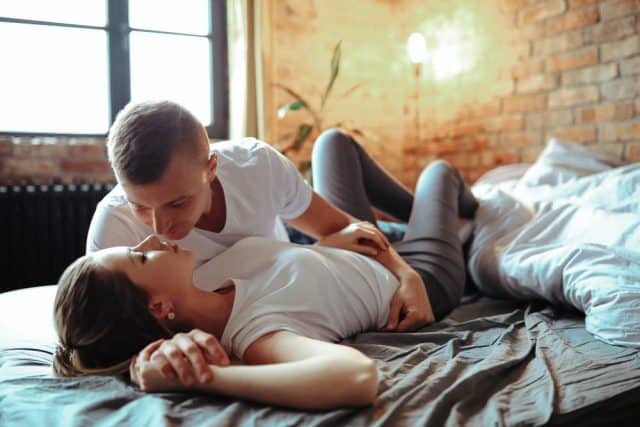 Dreamy, romantic, impressionable… the energy all the way up until the 20th is opening a doorway to romance. So much romance! In fact, it can't be stressed enough just how much of a green light there is for romance, love and affection. 
Be physically affectionate, express your feelings through body language and eye contact, and open up emotionally. Vulnerability is super sexy this month. Stay grounded and centered, wishy-washiness or weakness shouldn't be confused for vulnerability. But allow your sensitivities to shine through.
The New Moon (beginnings, fresh starts) in Pisces on the 13th offers a chance for a new love. This means a potential spark or budding relationship can be taken to the next level, if you're still in the getting to know stage with significant progress. New Moons are opportunities for grounding something into the physical – setting roots and creating a foundation. Or for starting something new, like a connection! 
The universe is ultimately conspiring in your favor this month regardless of your personal Sun sign. Although, you should check out your compatibility to be on the safe side. The Taurus man isn't for everyone. He can be stubborn and temperamental, or bull-headed, around the wrong people. 
This is why it's important you recognize his sensitive and loving nature. He is deeply romantic and sensual, and compassionate and kind! So, he needs someone who shares and honors in his values. 
4. Be Vibrant & Colorful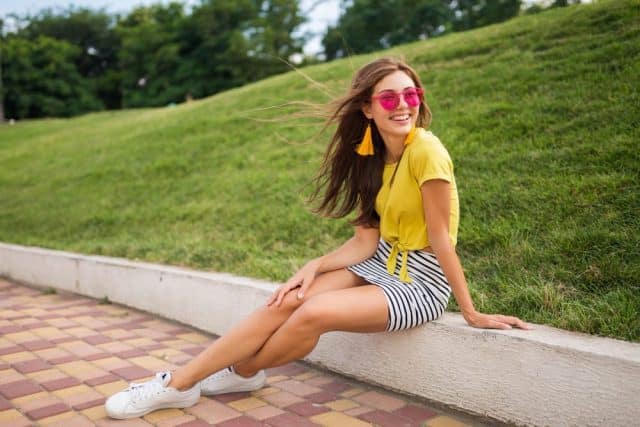 The Taurus man's soul is soaring to new and optimistic heights this March. Spring allows him to shine like the colors of the rainbow, and like the multitude of colorful flowers. Oh yes, speaking in poetry will switch his light on instantly. 
Poetry, romance, sensual and spiritually activating music, "chi foods"- high vibration foods, and anything else that sets his spirits high will bring out his best self. When his best self is out to play, who knows what will happen?! A Taurus man feels most joyous and vibrant around people who accept him and show him support. 
There's a full Moon in relationship-focused Libra on the 28th. Libra is all about harmony, partnership and unity. Libra is the sign of relationships and love, and this air sign is also ruled by Venus – just like Taurus. 
Thus, there is a significance of completions and 'coming full circle within' around one's needs in intimate relationships and soul bonds. What does this mean for you? It means he will be feeling whole and balanced within, and ready to commit.
In addition to being colorful and vibrant, you may want to drop some subtle hints in somewhere that you're looking for a long-term relationship. Polyamory and more "wanderlusty" types of love will scare him off at this time. 
Pisces season may leave his soul flying and spirits in high esteem, but he's still a fixed sign and in need of commitment. You will find a loyal and forever faithful lover in the Taurus man if you share the same passions and ethics… Don't play with his heart. Be playful, however be mindful of his serious side. 
5. Respect His Beliefs And Philosophies
Wow. If there's one way you could go terribly wrong this month, it would be to show a complete lack of empathy or respect for his ideologies and beliefs. The Taurus man is very connected to his convictions and personal philosophies this month. 
The energies of March have activated his true self and set him on track with his personal destiny. Even if his life seems to be on standstill, or physically stagnant, his mind and spirit are still very much heightened. In other words, there's no room for disrespect or haters!
By all means, have an intelligent conversation. Show him you can think for yourself if you genuinely have views alternate to his. Just don't fall into the trap of coming across as too indifferent or blaze. If he's sharing something with you, chances are an integral and essential, core, part of him is wrapped up in that personal expression. 
His beliefs and integrated philosophies are important to him. There's also a huge notion of self-identity in his life, Taurus men are very rooted and their self-esteem is largely tied into their public or social persona. 
Read next: 5 Questions to Ask When a Taurus Man Sends You Mixed Signals
Final Thoughts & Key Astrological Transits
Quite simply, look up the energy and characteristics of Pisces because there is a lot of Pisces energy at play this month! Remember the Taurus man secrets and be graceful, considerate, vibrant and intuitive in your approach. He is certainly open to love and romance…
Wishing you light, love, and all the luck in the Universe on your journey!
Your friend and Relationship Astrologer,
Anna Kovach
---
---