Every month, the planets change signs and affect our relationships. Depending on the planetary movements, it may be tough to understand the needs and desires of the Taurus man. But with my tips based on the monthly energy, you can draw the attention of a Taurus man or improve your relationship with one in May 2020.
Attracting a Taurus Man in May 2020
1. Don't Rush Him
If you're looking to attract and win the heart of the Taurus Man in May, start by being patient and not rushing him.
With the transit Sun highlighting his first house of self and identity in Taurus until May 20, the Taurus man may be more energetic and outgoing than usual. The Sun in his sign invigorates his Taurean nature and encourages him to prioritize his external focus for his own needs.
You could call this his "me time."
During this transit, the Taurus man may come across more distracted or preoccupied. If you felt like he was distant in April, he may still be acting withdrawn this month.
To deepen your connection, you should focus on the activities and subjects that he finds interesting and cater to them. Don't make this moment about you. It will turn him off.
You should also match his speed. If you feel confused or discouraged, pay attention to how he's behaving.
If he's being more open and upbeat today, match that energy. If he's being more distant and withdrawn today, don't pry. Respect his space and mood by holding back. He'll thank you for it in the long run.
The Sun in the first house is natively ruled by Aries, so any time the planets transit this house, they take on some of Aries's characteristics, one being restlessness.
If your Taurus guy is more restless than usual, don't criticize or judge him for it. Find uplifting activities that encourage him to be himself and feel comfortable in his environment. He will appreciate you helping him burn off any excess energy or impulses.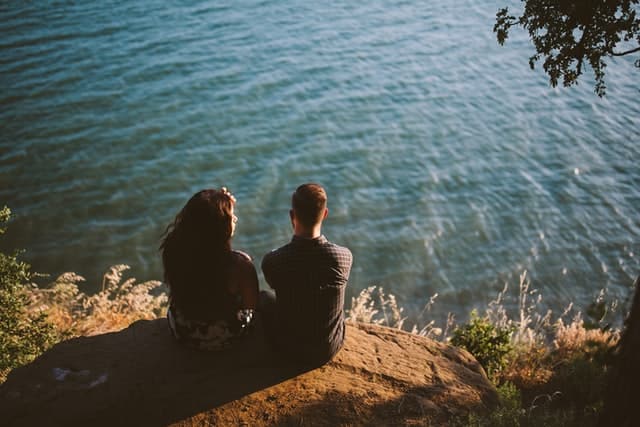 2. Give Him Lots of Attention
It's no secret that the Taurus man can be very demanding, but with Venus, the planet of love, stationing retrograde in Gemini from May 13 until June 25, 2020, that may become more evident. 
With Transit Venus in curious Gemini highlighting his second house of self-esteem and self-worth, the Taurus man may come across more extravagant or over the top than usual. He needs more attention to feel safe and secure. 
Naturally, Venus in the second house commands romance, attention, commitment, and longevity. I believe any relationship started or expanded when Venus is retrograde in the second house will have to undergo some sort of evaluation or test. So be willing to fulfill all of his needs at this time. 
Because this year's bi-annual Venus retrograde occurs in spontaneous Gemini, the Taurus man becomes more restless or bored than usual, and this increases his need for your constant attention and affection. 
To keep the romance alive and fulfill his need for humor and entertainment, find something on his bucket list and make it happen. Because Gemini is ruled by communication and the second house rules possessions, it may be nice to surprise him with a new phone or introduce him to new technology to stay connected. 
Another fun idea is to call him randomly in the nude or wearing sexy clothes via video chat. He will love this! Especially if you do it on or around the Scorpio Full Moon on May 7.  

3. Keep an Open Mind
On a mental level, the month of May encourages Taurus men and their partners to keep an open mind. 
With Mercury in Taurus highlighting his first house of self until May 11, it would be best to give him space at the beginning of the month. Instead of making demands on his time, send him a sweet text to let him know you're thinking about him. 
During Mercury's transit through Gemini from May 11 to May 28, the Taurus man will be more open to your thoughts, feelings, and affections, especially if he finds you thoughtful and provoking. 
Because Gemini rules his second house, the Taurus man is most attracted to the woman who can arouse him through his mind. 
You could treat him to a sensual scalp massage to relax any tension in his head or neck, as I've found both pains are common with this planetary placement. 
The Taurus man is also more critical of himself and his possessions right now. Find uplifting ways to inspire him and keep him motivated. Encourage him to keep an open mind and stay consistent on his journey. 
Remind him that his beliefs are valuable and they deserve to be heard. One way to do this is by being his sounding board and respecting his opinion—but never give him unsolicited advice. 
The biggest pet peeve of a Taurus man is feeling belittled or unworthy. Always try to give him honest and kind compliments that make him feel good about himself. 
Keeping an open mind and respecting his opinions will help you win his heart in May 2020. 
Read next: 6 Taurus Man Turn Ons – Check Out This List In Detail!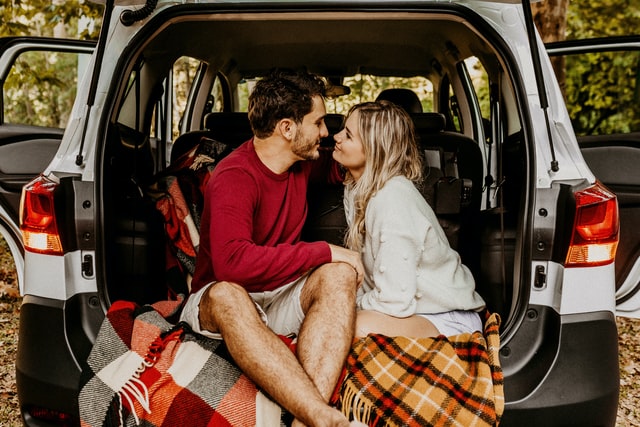 4. Intimacy Comes First
May is a special month for the Taurus man. Not only is it his birthday month, but it's also his turn for the current Full Moon to take place in his sign.  
On May 7, the Taurus Sun will challenge and oppose the Scorpio Full Moon. This cosmic event highlights the Taurus man's seventh house of relationships and marriage, making it an exciting and intimate time for love. 
During this period, the Taurus man is more open emotionally to romance and pleasure. If you've been tiptoeing around taking your physical connection to the next level, this is the perfect time to make it happen. 
Spicing things up and being bold about your sexuality will help him feel more comfortable, bringing more satisfaction and fulfillment to your relationship as a whole. 
If for any reason you are separated or at odds with him because of Jupiter and Saturn's retrograde station this month on May 14 and May 11, try making him a care package with his favorite treats and products. Gifts go a long way with this stubborn but loving man. 
If you can do the things I've suggested to attract a Taurus man in May, I believe there are so many good things to come for you in June. So make sure you stay updated with the blog to see How to Attract a Taurus Man in June 2020.
As a relationship astrologer, I've helped women like you from all around the world attract and gain the unconditional love and trust of Taurus men. And after years of listening to their questions and working with them through their problems, I decided to write down all my insights and put them in a downloadable guide for 24/7 assistance and advice. It's like having me as your personal relationship astrologer, but always on demand.
My guide Taurus Man Secrets is better than any daily, weekly, or monthly horoscope app you'll ever read. Instead of just giving you basic knowledge of the Taurus man, I share real-life stories and examples of women who have been where you are, have overcome their challenges, and are now living the love story of their dreams.
If you're ready to dive deeper and start your journey to unconditional love with your Taurus man, you can purchase Taurus Man Secrets here.
And while you're at it, go ahead and find out the compatibility between you and your Taurus man with my free compatibility quiz. It's an easy way to see if you have what it takes to make it in the long term.
Have you noticed these astrological influences on your Taurus man? Let me know in the comment section below!
Your sister and relationship astrologer,
Anna Kovach
---
---