It's Taurus season! May is made for the Taurus man. The Sun is blazing through his own sign until the 20th, meaning he is deeply rooted and grounded in his personal frequency. His energy is relaxed, self-empowered, inspired, and wise. He's embodying a serene yet passionate vibration which is open to connection and stimulating conversation. Read on to discover the best ways to attract him this month.
How To Attract A Taurus Man In May 2021
1. Respect His Dependability
The sun is travelling through the Taurus man's own sign until the 20th. This means he is more in tune with his own strengths. He's dependable, reliable and grounded, he believes in strong foundations and practical responsibilities too. 
The best way to picture the true nature of a Taurus man is to imagine an ancient and rooted tree… This tree has strong roots, is connected to Mother earth, all of nature, and a life support system for the planet. This is a bit like the Taurus man.
Taurus is one of the most grounded star signs. His roots are deep! He loves nature, ecological principles and sustainability, environmentalism, and being a gem to others. He's caring, kind, and nurturing – supportive and dutiful with a very self-reliant, yet reliable nature. 
If you don't see or respect this part of him, you may not have too much luck earning his trust. You must share some level of similar interests, passions and ethics, at the very least. 
You might want to take this "seeing" and recognition a step further. Buy him a house plant, cacti, or aloe vera. How about a money tree?! The Taurus man loves manifesting money and abundance almost as much as he finds pleasure and solace in nature. 
Anything you do, say or gift that strengthens his bond with nature will be received with sincere gratitude. Of course, this then makes you be seen in a positive light!
2. Show Patience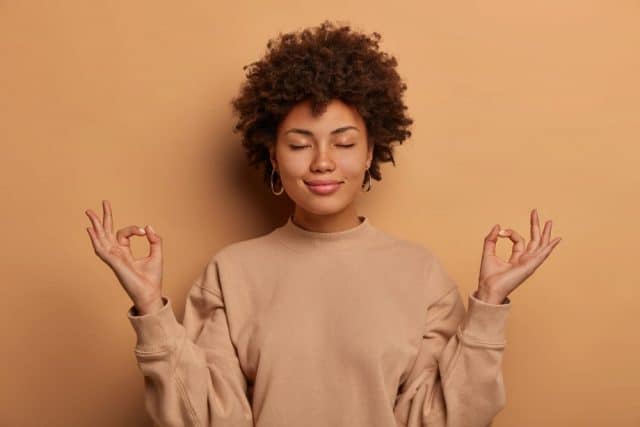 It doesn't matter what you're doing in his company, show patience. Be patient with his words, with his actions, and with the beliefs or perspectives he's trying to convey. Patience is one of the best Taurean traits. This man is patient to a "p" – he is slow in a sensual and intentional way. He's more than happy to wait for you to take the next step (as in, literally walking!) or express your views and opinions, so he expects the same level of courtesy back.
Because it's his birthday month, he won't want to be missing out in anything either. He is taking his time with life this month and enjoying each sensory experience to the max. He's taking in smells, sounds, tastes and external sights. 
All of his senses are active and his desire for joy, connection and pleasure are amplified. If you try to rush him with, well, anything – it may not go down too well.
Remember that he's looking for a long-term partner to attract his attention. How you act in the first few weeks and months of dating or getting to know one another reflects on how the relationship will be. He's methodological and logical in his approach, but he's also intuitive, which signifies he will take every instinctive and intuitive feeling he gets from you and hold onto it. Taurus season is not the time to disrespect his earthy and sensual nature!
3. Appeal To His Love Of Humor
From the 20th, the Sun is in Gemini. Gemini is one of the most excitable and high-spirited sun signs, making the Taurus man feel optimistic about himself and life. Taurus feels free to be himself in the latter half of the month. 
He's feeling more in tune with his inner child, more innocent and completely at ease embodying a range of emotions and sensations. In fact, his spirit soars during a Gemini Sun, and his innocence makes him incredibly charming and attractive.
The Taurus man is wonderfully mature. His emotional maturity and intelligence are on a whole new level, therefore when his inner child is lit up and his innocence free to shine, his natural charisma comes out in beautiful ways. 
The Taurus man can be very magnetic. This makes his instincts, intuitive powers, and extrasensory gifts come out to play – sometimes he isn't even fully conscious of it! They're instinctual and 'organic.'
The best thing you could do is to stay innocent and care-free yourself. Don't be immature or annoying, whatever you do, but do be full of light and laughter. There's a big difference between childlike or childish and in tune with your inner child. Laugh, tell jokes, and don't let on too much that you see him as irresistibly sexy or charming. Play it cool. Be modest, and your natural connection will shine. 
4. Suggest A Creative Activity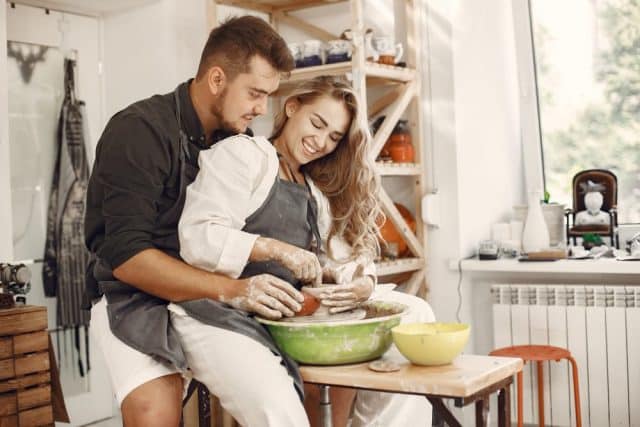 Now is the perfect time to suggest some shared creative or artistic hobby together. Plan a date or meeting around ways to connect to your inner children, think of color and the spirit of life. 
This is the month to get simple to get vibrant. Bring some water color pencils or paints, oil acrylics, or a painting set with some blank canvases, and sit together in the joy of creativity. Make sure you have some musical device to play your favorite tunes through! Less is more this month as the two seasons of May (Taurus and Gemini) both love to express themselves artistically. 
Music and art can be shared together in magical ways too. A picnic outdoors under a beautiful tree, or by a pond or lake, will allow him to take in the beauty of nature (and see your beauty!). Shine like the stillness and tranquility of nature this May, as it's not the time for flamboyant or overly-gregarious displays of beauty or humor. 
5. Discuss Dreams & Long-Term Goals
There's a Full Moon Lunar Eclipse in fiery and idealistic Sagittarius, on the 26th. A Lunar Eclipse coupled with a new or full moon is powerful, and Sagittarius is a sign of high energy. 
This occurs in Gemini season, with Gemini and Sagittarius being very compatible! So, now is the perfect time to talk about big dreams and aspirations including long-term goals. Be genuinely interested in his plans and life now. Also, feel free to share yours. He loves to listen!
While other men might want the conversation to 'hurry up' a bit (or a lot), the Taurus man is more than happy to listen to you carefully and thoughtfully share your inner desires and thoughts. 
Reflection, introspection, and thoughtfulness come naturally to him. He's also an amazing listener, so any chance of developing his listening skills is seen as a self-development exercise for him. All in all, don't be shy of thinking "big picture" or "visionary." Idealistic topics merged with great and intelligent conversation are major wins this month. 
Read next: 5 Questions to Ask When a Taurus Man Sends You Mixed Signals
Final Thoughts & Key Astrological Transits
The Taurus man is in his element this May. Actually, he's at one with all the elements! Taurus season is perfect for him and for any intentions you may have to develop or strengthen a bond. 
Think emotionally, psychologically and spiritually this month, not so much physically. Yes, he is deeply instinctual and connected to his body, but he's also thriving in many other areas. He won't be jumping into bed or into any closely intimate situation. Find intimacy through mind, heart, and spirit/emotions connection. 
Be sure to check out the Taurus man secrets for a deeper look at this sensual and intelligent man. 
Do you have a Taurus man in mind that you'll be using these tips and tricks on this May? Let me know in the comments below! I love reading stories from you all.
Wishing you light, love, and all the luck in the Universe on your journey!
Your friend and Relationship Astrologer,
Anna Kovach
---
---