Every month, the planets change signs and affect our relationships. Depending on the planetary movements, it may be tough to understand the needs and desires of the Taurus man. But with my tips based on the monthly energy, you can draw the attention of a Taurus man or improve your relationship with one in November 2020.
Attracting a Taurus Man in November 2020
1. Make Him a Priority
After a month of fun, games, and an insanely busy work schedule, the Taurus man is looking forward to some quality one-on-one time with his nearest and dearest in November 2020. 
Unlike the back and forth energy of October, the Taurus man is ready to stop skimming the surface and dive deep. He wants to know if your connection is worth the work it takes. 
From November 1 until November 21, the Sun in Scorpio will spotlight the Taurus man's seventh house of partnerships and marriage. In astrology, when the seventh house is highlighted, this is a time where relationships with others take center stage. 
Therefore, if you want to attract the Taurus man during Scorpio season, it would be in your best interest to stop playing the waiting game and let him know he is what you want. 
Although Taurus is considered to be a reserved sign, the sultry and sensual Scorpio sun brings out his erotic side and encourages a more open and in-depth connection to develop between you. 
During this transit, the Taurus man is most attracted to the woman who makes him feel wanted. He needs someone who knows how to be emotionally and financially independent and still make him a priority. 
Whether that's working on creating a shared calendar or blocking off time every week for dates, the Taurus man needs to know you want him. 
2. Add More Beauty to His Life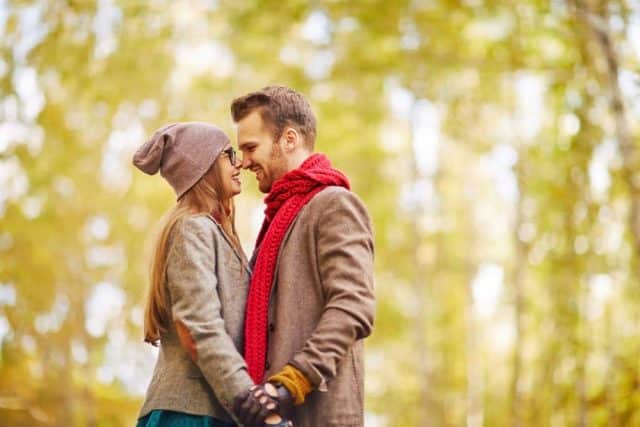 When it comes to Venus-ruled Taurus, he doesn't feel good unless he looks good, and he feels the same way about his love partner. 
If the Taurus man doesn't enjoy your wardrobe or aesthetic, it doesn't matter how beautiful you are on the inside, he's not interested. 
From November 1 until November 21, Venus, the planet of love, beauty, and art will transit through Libra. During this transit, Venus in Libra will spotlight the Taurus man's sixth house of wellness and daily routine. 
With Venus in his sixth house of Libra, the Taurus man is most attracted to the woman who brings a sense of joy, enlightenment, and natural beauty into his life. He wants to be around someone who brightens his day, not darkens it. 
Because both Taurus and Libra are ruled by Venus, the Taurus man is more superficial than usual. He likes to receive gifts and go on upscale dates. 
Just remember that the sixth house rules health, so any restaurant or dinner suggestions should take that into consideration. Don't overdo it on the wine and desserts. 
If you are into meditation, fitness, or any other movement-based activities, it may be fun to invite the Taurus man. 
Couples spin class doesn't sound like the ideal date?  Try it. You'll be surprised how quickly you bond over a good sweat. 
3. Be Honest About Your Needs
When it comes to dating a Taurus man, honesty is everything. He has to trust you if you want this principle-driven man to commit. 
From childhood memories to the values you uphold in life, he needs to know what you stand for before he falls. 
From November 10 until December 1, Mercury, the planet of thought and communication, will transit the Taurus man's seventh house of Scorpio. In astrology, the seventh house rules his one-on-one relationships and how he communicates with others. 
Because Mercury is in his seventh house, the Taurus man is most interested in learning about your needs and expectations on a romantic level. He wants to know your soul.
During this transit, the Taurus man will be most attracted to the woman who knows how to be vulnerable and transparent with her feelings. He wants a woman who knows how to keep things private but also share her heart. 
By being vulnerable with him about what you need, you give the Taurus man courage to do the same. 
If looking for ways to keep the conversation flowing, stick to what you know. Don't try to impress him or make things up.  Show him who you really are. 
Because Scorpio is the Taurus man's opposite sign, he may be feeling a little more confrontational than usual, especially on or around the New Moon in Scorpio on November 16. Try to be patient with him while you talk through any blockages or kinks. 
Remember, the more you share, the more he shares. Take things slow. 
Read next: 7 Text Messages That Get a Taurus Man To Chase You Again
4. Listen to Him
It's no secret that the Taurus man can be extremely stubborn. 
Whether it's making decisions on where to eat or discussing politics, he has an opinion about everything, and that's just that. 
But with the New Moon in Scorpio on November 16 encouraging him to let go of his possessive ways and be more open minded, you will get a glimpse of his sensual and emotional side in November 2020. 
Because New Moons represent new beginnings in astrology, this is an excellent time to think about your ideal relationship and what that could mean for your future. 
But rather than making a decision right now about what you want, keep an open mind and try your best to go with the flow. Do not challenge him to make a choice now, or you may regret it. 
His fixed nature is strong around the New Moon. He will not respond kindly to pressure. 
Right now, the Taurus man is exploring his options. He's trying to figure out what is best for him and his purpose at this time. 
Perhaps you can surprise him with a thoughtful gift that you know would help ease his worried mind. You could also win some brownie points by being a non-judgmental listening ear. 
Instead of giving him advice, let him talk and you observe. The silence and direct eye-contact will turn him on. 
Overall, if your goal is to attract the heart of a Taurus man in November 2020, focus on making him a priority, adding more beauty to his life and routines, being honest about your needs, and most importantly, listening to him — letting him talk.
If you're ready to dive deeper and start your journey to unconditional love with your Taurus Man, my guide Taurus Man Secrets is better than any daily, weekly, or monthly horoscope app you'll ever read. 
Instead of just giving you the basic knowledge of the Taurus man, I share real-life stories and examples of women who have been where you are and now have the relationship of their dreams. In this intuitive guide, I'll share with you my top secrets for winning the heart of the Taurus man. If you're ready to stop chasing the Taurus man, purchase Taurus Man Secrets here.
What are you hoping November will bring to your relationship? Let me know in the comments—I'd love to hear from you!
I look forward to hearing from you. 
Your sister and relationship astrologer,
Anna Kovach 
---
---