Every month, the planets change signs and affect our relationships. Depending on the planetary movements, it may be tough to understand the needs and desires of the Taurus man. But with my tips based on the monthly energy, you can draw the attention of a Taurus man or improve your relationship with one in September 2020.
Attracting a Taurus Man in September 2020
1. Show Him Your Thoughtful Side
From September 1 until September 22, all eyes will be on the Taurus man. 
With the Sun in Virgo highlighting his fifth house of romance and self-confidence, this is a joyous month for the Taurus man.
During Virgo season, the Taurus man is extremely giving and exceptionally kind. He will go out of his way to do something nice for the woman he admires and loves. 
Because Virgo season is naturally a time of empathy and service, reciprocate his love, and show the Taurus man how thoughtful you can be. 
If you're looking for fun ways to show him how much you care, get him out in nature. Plan an extravagant picnic or take him on a private hike. Find quiet activities that get you away from the crowd so you have time to sit and talk. 
On September 2, the Sun in Virgo will trine Uranus retrograde in Taurus, bringing peace and tranquility to love affairs. In Astrology, trines represent ease and simplicity, so try to plan your outing around this time. 
Just be mindful that the Taurus man likes to play hard to get, so you may have to ask him for his schedule a few times. 
If he challenges you, ask him what's on his mind. Virgo energy rules mental health. So he may be overthinking or having a hard time expressing his thoughts. Help him talk it out. 
However, on September 22, the Sun will enter the Taurus man's sixth house of Libra. With the Sun in his sixth house of routines and health, the Taurus man will be most attracted to the woman who brings balance and harmony to his life. 
During this period, it's best to take a gentle and patient approach with the Taurus man. Let him come to you. 
2. Keep Things Private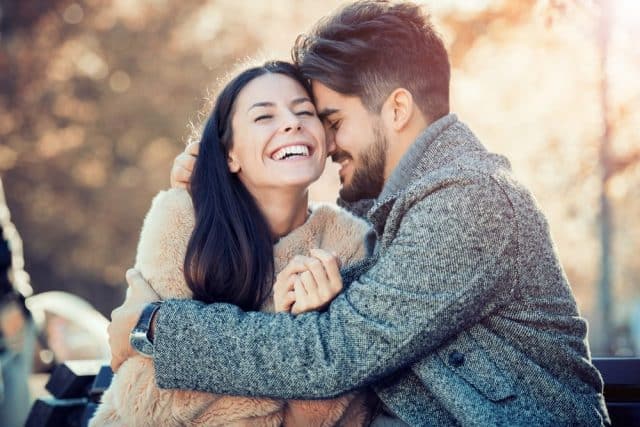 When it comes to love and romance in September 2020, the Taurus man is passionate and reserved. He wants to keep things private and low-key—not to hide you, but to enjoy you without interference. 
With Venus in Leo entering the Taurus man's fourth house of home and family on September 6, the Taurus man is attracted to the woman who knows how to relax and have a good time. He wants someone spontaneous, caring, and affectionate. Someone he feels comfortable with and trusts. 
During this period, focus on building a strong foundation with the Taurus man. Instead of asking your friends for advice or talking to other people about your problems, work things out yourselves. 
Emotionally, Venus in Leo enhances the Taurus man's sensual side. He may come across more vulnerable and approachable than usual. 
Because of Leo's charming effect on the Taurus man, it's a great time to think of fun ways to laugh and connect. If you aren't ready or able to travel long-distance, plan a staycation at a nice hotel or send away the kids for a relaxing weekend alone at home. 
Venus in Leo challenges the Taurus man to be more open and giving with his love. Take advantage of this spontaneous transit and show the Taurus man that you can give him the exclusivity he needs. 
3. Talk It Out
If there's one thing the Taurus man doesn't like, it's to bicker and fight. 
As a grounded fixed earth sign, the Taurus man is one who respects and appreciates peace and tranquility. He isn't a fan of drama or someone with a negative mind. 
However, with Mercury in Libra highlighting the Taurus man's sixth house of mental health until September 27, this is the best transit to talk through any lingering issues. 
Because Libra and Taurus are both ruled by Venus, the planet of love, the Taurus man will be thinking and responding according to his true heart during this time. 
On the other hand, Libra's energy can sometimes frustrate the Taurus man. He doesn't appreciate or understand Libra's indecisiveness. But even if you have a hard time expressing your emotions, Libra's natural mediation energy will help you work things out.  
Once you get past any mishaps or communication issues, September's energy brings a season of socialization for the Taurus man. During this period, he will be more open to helping others in his community. He will also enjoy going to a museum, theater, or poetry night, as Venus rules art. 
This month, the Taurus man will honor his peace of mind above all. Try not to worry or overthink. It will only push him away and stress him out. 
Read next: 5 Ways To Tell If There's A Future With Your Taurus Man
4. Be Patient
Starting on September 9, the Taurus man may come across more withdrawn and reflective than usual. 
With Mars, the planet of action, stationing retrograde in his twelfth house of Aries until November 13, the Taurus man will be most attracted to the woman who is patient and kind. 
He will want a partner that understands his desire to take things slow. He wants someone attentive and understanding who knows how to nurture him but remain independent on her own. 
With the twelfth house traditionally ruled by Pisces, you may notice that the Taurus man is more intuitive and spiritual. He may ask you to meditate with him or perform holistic activities that help him relax. 
Sexually, Mars retrograde in Aries may lower or enhance the Taurus man's sexual drive. It depends on the other placements in his chart. However, when the Taurus man is in the mood for some tender loving, he will be extra affectionate. 
If possible, take a trip near water or go for a quiet sail. Kayaking, river boating, or paddling are also relaxing activities that the Taurus man will enjoy.
Overall, if your goal is to attract the heart of a Taurus man in September 2020, focus on practicing thoughtfulness, keep things private, talk it out, and most importantly, be patient. 
Remember, the Taurus man is the earthiest of all the earth signs! 
If you're looking for guidance on how to attract the Taurus man, my guide Taurus Man Secrets is better than any daily, weekly, or monthly horoscope app you'll ever read. Instead of just giving you the basic knowledge of the Taurus man, I share real-life stories and examples of women who have been where you are and have overcome their challenges and are now living the love story of their dreams.
If you're ready to dive deeper and start your journey to unconditional love with your Taurus man, you can purchase Taurus Man Secrets here.
And while you're at it, go ahead and find out the compatibility between you and your Taurus man with my free quiz. It's an easy way to see if you have what it takes to make it in the long term.
Have you noticed these astrological influences on your Taurus man? Let me know in the comment section below!
Your sister and relationship astrologer,
Anna Kovach 
---
---