Have you been dating a Taurus man for a long time but you're ready to marry him now? Perhaps you've been hinting at him for years but he hasn't yet asked you to marry him. What can you do? Keep reading to learn how to get a Taurus man to marry you.
Bolder Hints
If you have brought up the marriage before and he just blows it off; it's time to start doing things that will get his attention more. Doing things like leaving bridal magazines lying around should get a rise out of him.
You can place them on top of the magazines he normally reads or you can even leave one in the bathroom. Most men like to read while they're in the bathroom so give him reading material that is beneficial for you.
Of course, if he's really resistant he will ignore them or he'll ask you why you're leaving bridal magazines around. Then you can take the opportunity to tell him that you're day dreaming about what the future could bring.
Naturally, you cannot make a Taurus do anything he doesn't want to and certainly if you've only been together a short while; he won't be willing to take the plunge easily.
I'd only advise the bolder hints for the Taurus man that has been with you for 2 or more years. Clearly, he's been with you long enough to know whether or not he wants to spend his life with you and likely knows if he ever wants to marry or not.
Therefore dropping obvious hints will get him to open his eyes and make a decision. Of course, this could result in him telling you he doesn't want to marry. It may not be because of you; it could be due to his past or his lack of desire to commit on that level.
Show Him you're a Keeper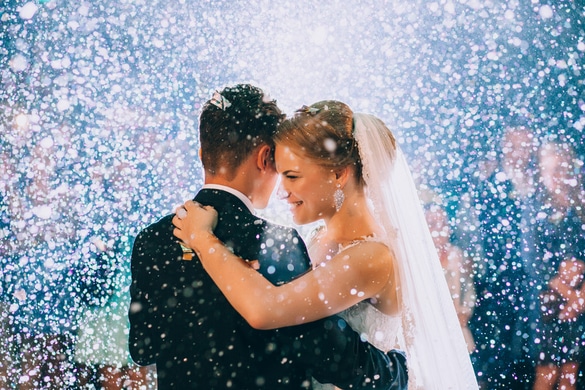 In the case that you've been dating him for less than 2 years; he still sees the relationship in its infancy. He still wants to see proof that you're the woman for him if he doesn't know yet for sure.
This means that he wants to see that you're going to be there for him no matter what. That you'll understand his needs and also that he can talk to you about anything at all.
Showing him stability and longevity will prove to him that he can always rely on you and this makes him want to get closer to you and secure you for life. Taurus isn't one for making promises or saying words.
He wants to see, hear, and feel how much you love him and how he's the only one for you, etc. Again, not just the words though. You've got to show him and prove that you mean it.
One way to do this would be to always ask him how his day went at work. Ask him how he's feeling and if all went well. You being concerned about him and his feelings show him that you care for him deeply.
I wouldn't go overboard on it though. If he tells you he doesn't want to talk about it or he's busy; just let it ride. Pushing the issue will make him feel that you're needy and that will scare him.
If daily seems excessive, try two or three times a week if he's not a big talker. Just basically "check in" with him when you can so that he knows you're there and that you actually care about his well being.
Do anything you can to prove to him that you're the wife he wants and will be happy with the rest of his days. Even if he hesitates; he'll still be thinking about it. It doesn't guarantee you a proposal in the near future but you have to know it will be in his mind for future reference.
It's a Family Affair
I've mentioned this before about Taurus men. A family is a very big deal to him and so one of the best things you can do if he's close to his family is to get them involved.
Get close to his family, get close to his parents, or other family members. Whoever he feels closest to is the one that you're basically going to want to impress. This ensures your entry into his family.
The more you talk to them; the more they will plant a seed of their own in his mind about making you his future wife. You can even tell them that you'd like to be his wife. At some point, they will bring it up to him.
If he can't take the heat coming from you then perhaps he'll be more willing to listen when it comes from someone he's really close to. This also applies to his best friends.
They are essentially like a family to him anyway. Being around them is essential as they will evaluate you and figure out if you're someone they think he'd do well with. If they do; you're in!
The people closest to his heart will embrace you if they see that you're the perfect match for him. Don't be plastic though! Be authentic and show them what a wonderful woman you really are.
Honesty and Trust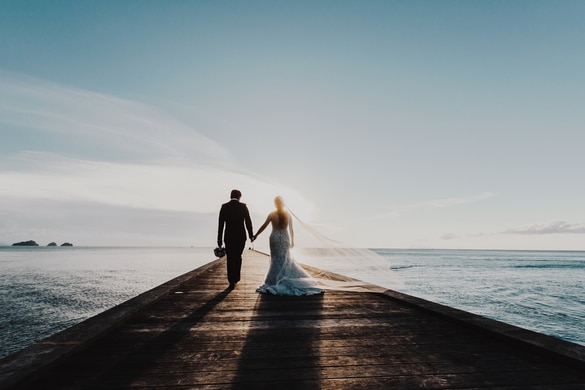 These are two of the biggest things that a Taurus man looks for in a mate. So if he considers you as wife material; he has to fully 100% trust you with his life and with his heart alike.
When he gets to this point; you'll know it because he will confide in you about very personal things. He trusts you not to blabber it or criticize him for his feelings. That means you're very close to his heart.
If you're not there yet, you won't find much luck in marriage until he gets there. That means you need to get to work to prove to this steady man that he can trust you. Being honest with him at all times helps improve the process and can help you secure your spot as his future wife.
If you're just scratching the surface with your Taurus guy, you should really learn all you can about his sign. It may help you in the long run. Click here for more details on him.
Want to Find Out More About Your Taurus Man? Claim Your FREE Copy of My '30 Dirty Little Secrets About Your Taurus Man'
---
---