Are you noticing that the Taurus you've been dating or are interested in is ignoring you or giving you the cold shoulder? Why would a Taurus man ignore you when there's no obvious reason?
Here are some reasons why he may be doing this and what it means.
1. Hurt Feelings
If you've known him for awhile or have been dating him; he expresses his disappointment or hurt by ignoring you. He is one that gives the silent treatment as a punishment until you understand what you've done.
In the case of not knowing him that well and he's ignoring you then perhaps you did something he didn't like without knowing it or he just isn't into you and doesn't want to waste his time.
In dating the Taurus man, if he does this to you; wait until he cools off then try to talk to him about what happened so that you can at least either apologize or figure out what it is you can do to make things better.
Taurus men aren't much for words when it comes to declarations or apologies. They want to see you take the action and prove to them you're sorry or that it won't happen again.
This man doesn't like divulging his feelings when he's hurt or mad. He'd rather wait until he's able to think things through. In some cases, he never says anything at all about it but then you have to watch out for his wrath.
What I mean by his wrath is by him cutting you off completely. It's the ultimate kiss off and Taurus men are good at it. He may also say "lose my number" to you. That definitively means "goodbye" in his eyes.
2. Busy Life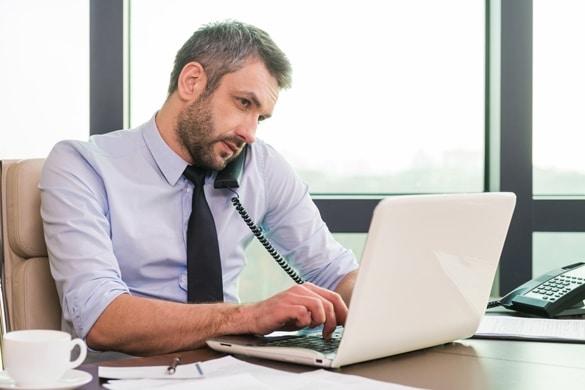 There are times where a Taurus man will seemingly be ignoring you when in fact; he's actually just very busy and hasn't had the time to text or call you. This is one of his many dirty little secrets, and now I'm giving you access to 30 Dirty Little Secrets About Your Taurus Man, so you can grab your FREE copy here. It'll help you a lot to truly figure him out better and stop guessing, but actually KNOW for a fact what's going on in his stubborn mind.
If you're one that needs constant attention; you need to realize Taurus men are serious about their work.
He will get back to you when he can. If you panic, he will see this as clingy behavior and that is a total turn off for him. Be careful about how you approach him if you're concerned.
Before you fly off the handle, make sure he's legitimately busy before assuming he's ignoring you. The more you snap at him for not texting back as quickly as he normally would, the more he'll add this up against you later.
Taurus holds grudges and they will carry this list around in their head of things you've done that turn him off. He'll later on use this in arguments or he'll use it as a list of reasons he's leaving you.
Being busy is not uncommon for a Taurus as he has interests and he works very hard. He is methodical and slow but steady and gets things done. Keep that in mind if you don't hear from him for a few hours.
3. Thrill of the Chase
As ridiculous as it may seem; sometimes the Taurus man ignore you because he likes you. He wants you to chase him. He is one that is of the school of thought that he shouldn't have to pursue someone he likes.
He figures if you like him; you'll come chasing him down. So it really depends on if he's given you any other signs as far as if it this case or if it's the case of you've done something that made him mad or upset.
You're going to have to read into his body language to be able to tell the difference. Sometimes he will test your loyalty to him but not answering your text or not answering you first.
You'll be confused and shoot him a text to say hi and he'll text back as though nothing ever happened. He wants to see if you're willing to initiate contact or initiate the relationship.
Being able to figure out the difference between this and the alternative isn't easy but if you really learn his behavior, you should be able to see what the truth may be with your Taurus.
Not all Taurus men are the same but most of them want a woman who can prove what she wants. That way he's secure in knowing that he doesn't have a girl that will play games with his heart.
4. May have changed his mind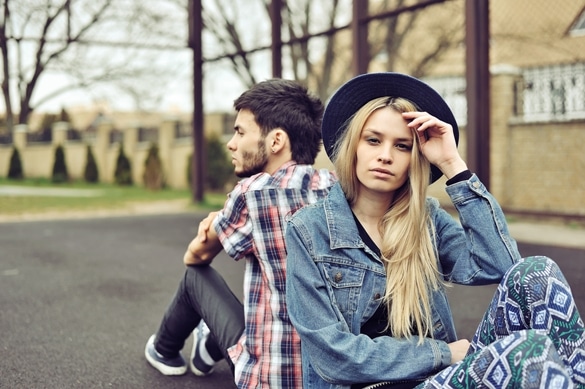 If you find that you got close to a Taurus man rather quickly; understand this isn't a normal behavior for them. He will freak himself out and pull back once he realized that he dove in too fast.
Not to say that he blames you or wants out. However; in many cases, he will need time to think about things and decide whether or not this is truly what he wants. Sadly this means giving you the cold shoulder or not talking to you.
Again, he isn't purposefully being difficult but when he questions things; he has to have time to himself. He has to clear his head and think about what it is in the future he wants and if you fit in his criteria or not.
In this case all you can really do is either have patience to give him the time he needs or you will have to just cut your losses and move on. Either way; you need to know that it's not all your fault.
He will recognize this as well and at some point apologize. Unless he's too willful in which case he will just go ahead and move on thus you never hearing from him again.
5. Taurus Enigma
Without careful study and observation, it can be tricky to figure out what the Taurus is doing and what his intention may be with you. There is also the aspect that if he's not interested in you; he'll act like you don't exist.
So if you're not dating the Taurus in question, it may be a case of either him not being interested OR it's a case of he already met someone and when he's committed, he isn't interested in flirting with others. Click here if you would like to learn all that you can about this complicated Taurus man.
---
---