Whispering sweet nothings in your Taurus man's ear may be nice but what is it he truly wants to hear? What would turn him on the most? How can you get him to take the plunge with you? Here are a few things you should know.
Talk about Food
It may sound really silly but this man loves good food. Even more so; he loves homemade food. If you talk to him about various foods, it will excite not only his palate but excite him emotionally.
There is no doubt that the Taurus man is emotionally involved with food. That means that if you talk about it to him as though you know what you're doing; he will find this very sexy.
Any talk of cooking for him will turn him on relatively quickly. Especially if you go into detail about what it is you're going to make for him. He will just about be able to smell it and taste it.
This emotional tie with the physical aspects of food will excite him more than most things. So next time you're trying to get him to come in closer, talk about something delicious and tasty. He will respond!
Talk about your Goals in Life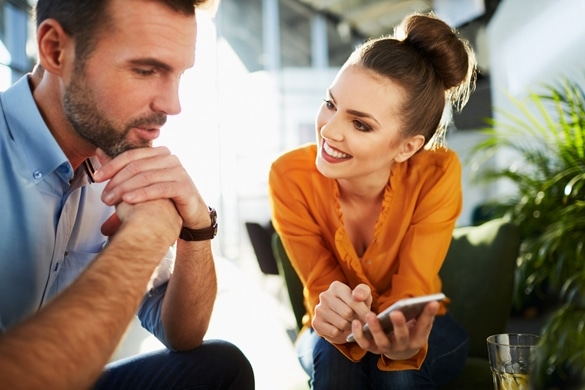 Most other men wouldn't find this type of talk very seductive. However, the Taurus man is a bit different. He wants to hear your desires and passion for your life.
By you getting excited about what you want to do with your life will turn him on more than you may realize. He has goals too and to know you are truly into your life will make him appreciate you.
The more you want to share with him about what you're trying to accomplish in your life; the more excited he will be for you thereby turning him on. If he gets to be part of your plan, he will truly appreciate you.
Talk of Home and Hearth
Home and stability are what these Taurus men crave. So if you talk about desiring to have a beautiful home where you can raise a family and cook amazing meals; he'll be reeling.
Discussing with him how you truly want to live the dream and have a stable family will make him stop in his tracks. I mean this in a good way. He's after security and making sure he has this same future.
Not all Taurus men will want to have children but most of them do. Talking about having his baby may actually turn him on as well. Even if you mean down the line, it will still make him feel good.
Bringing the Outdoors In
Most Taurus men really like being outside. Their reverence for the Earth and all its inhabitants is quite marvelous. On that note, one of the best discussions you can have with him is about anything relative.
Talk to him about just the two of you going camping. Discuss what you'd look at on your hike through whatever park it is. Talk about the wildlife and nature trails. He will be completely enthralled.
If you don't mind going out on a boat, this would be a good way to spend some time alone with your Taurus man as well. Nature stirs his soul and is part of who he is.
By having a beautiful woman who really adores the outdoors like he does; he will fall all over himself and can be seduced fairly easily. If you do go camping; the tent sex is likely to be amazing!
Be Open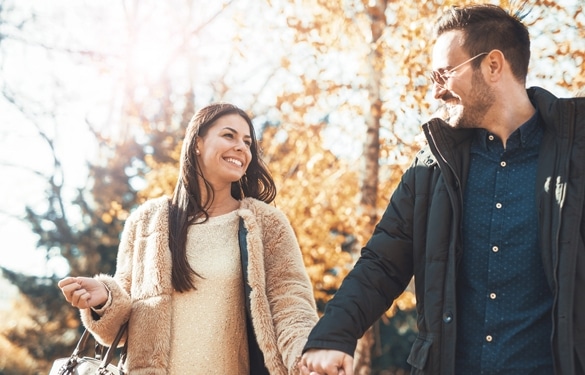 Something that definitely turns a Taurus man on is if you are easy going. If you two get together and he asks what you'd like to do; suggest to him that anywhere you go together will work.
He loves to take charge and if you're good to go; he will also be good to go in the sack later on. He loves to surprise the lady of his affections with really neat things to do.
If you trust in him to guide you to a good time; he will be turned on and ready to make sure you are adored. You can also seduce him by asking him for advice.
Bring up a problem you're having at work and ask him what he thinks would be the best thing to do. Trust me when I tell you; he has a solution! He will absolutely love it if you ask him.
He is a problem solver and so helping you to solve yours will give him a thrill. He'll also love that you trust him enough to allow him to guide you. This is a huge turn on for him!
If you have something that needs fixing, you can also ask him if he'll help you with it. He'd love to! Literally!
Relax
Most Taurus men are very relaxed and easy going. They want to kick back and really enjoy themselves sometimes. If you can sit still and enjoy the silence together or watch a good movie, he'll feel blissfully fulfilled.
If you cook him a homemade dinner and just have a really relaxed conversation; you'll find him to be quite compliant. He sees you as someone he can be himself with and you can be yourself with him.
If he knows there are this calmness and comfort, he will be turned on. It honestly isn't hard to turn a Taurus man on. Talking is great but being quiet with each other while cuddling up is good too.
Taurus men are "easy to be around" zodiac sign. They aren't planning any games with you in their head and they're not cryptic. They're fairly upfront when it comes to how they feel.
In fact, sometimes they are brutally honest. As long as you're on the positive end of that; love should be able to blossom between you. Just always be honest and open with him is really all he asks.
This scratches the surface of the Taurus man. There is always something more you can learn about them though. Try reading my book about them. The Taurus Man Secrets book could help you to find out what you may not have known that could help you.
At Last! Claim Your FREE Copy of My '30 Dirty Little Secrets About Your Taurus Man' (valued at $27, yours Free)
---
---