Ruled by Venus, Taurus men love good food and anything that tantalizes the senses. When it comes to their ideal woman, they are turned on by fidelity, friendship, and warmth and generally don't seek a particular type of partner. Discover what a Taurus man Likes in a woman and discover how to be "The One" for him.
They are equally comfortable with talkative and energetic types as they are with flexible, easy-going partners. If you can feed them fine home-cooked meals and love them unconditionally, then you are off to a very good start.
As the second zodiac sign, the Taurus domain includes possessions, money and luxury and communication. They want to be consulted on everything and have a sense of control. A calm and thoughtful woman is appreciated by the Taurus man as he likes it when you can be patient and wait for him to take the lead on important issues.
Beauty
You don't have to be a supermodel to win a Taurus man's heart, but paying attention to your appearance will be appreciated, as he worships and adores all that is feminine about you. A subtle and expensive perfume and natural textures, as well as high-quality handmade goods and tailored clothing, are all things he will notice about you.
Beauty, luxury, and comfort are the shrines that a Taurus man worships at. If your home is clean and you have taken care to decorate and make it cozy, he will feel right at home. He will love it if you like art and notice his taste in artworks, and he'll be spellbound if you are confident in your looks and effortlessly express your inner beauty.
Loyalty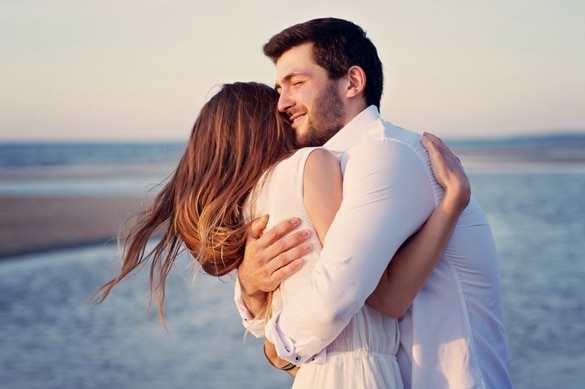 They may be simple men who love a home cooked meal but the best way to ruin a relationship with a Taurus man is to give him a reason to doubt you. Loyalty, fidelity, and faithfulness are things that he needs in a partner, so flirting with other men to make him jealous will never work.
Even if you are faithful to him, he needs to feel reassured, as his ego is fragile and when he feels threatened he can be your worst nightmare. He is possessed to a fault and you will need to be sensitive to this. Lots of affection and gestures of love will keep him happy, so if you don't naturally do this, you better learn fast.
Stability
Having your finances in order, and giving the impression of being organized and stable, will give a Taurus man nothing to complain about. Taurus is the pragmatist of the Zodiac, and this makes him a stable and dependable partner. He wants to lead, he is comfortable talking about money, and he needs to know that his woman has his back and appreciates his leadership.
These men need to feel important, in control, and appreciated. If you are ambitious and career minded, or just know what you want, a Taurus man will get behind you and help you achieve your heart's desire. He wants to know that he can count on you in turn, to appreciate his leadership and support him unconditionally.
Sensuality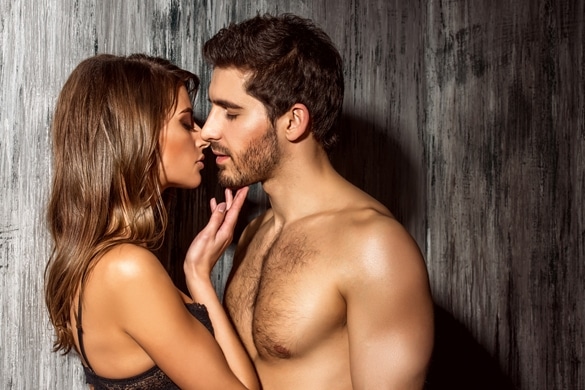 Sex is important to the earthy Taurus man who is known for his affectionate physicality and sensual enjoyment. He needs a partner who enjoys sex as much as he does and isn't shy when it comes to exploring physical landscapes. If you love luxury and creature comforts then you two will have a lot in common.
He also loves to spoil and to be spoiled, whether it's by giving him a foot massage or special attention. If you are not comfortable in your skin he will try to make you so, but if you are naturally cold and hate public displays of affection, then this is not the man for you.
What turns him off
Manipulative, passive-aggressive or capricious women who need to always be in control are a big turn-off for the Taurus man. It's not that they need to dominate you, so much as that they need to be appreciated and valued.
If you are not insecure, and most people are, remember that not everyone shares your confidence, especially not the Taurus man. Other issues that will have him heading for the door are frugality, intolerance, lack of appreciation for beauty, untidiness, and tactless flirtatiousness.
Taurus men seem to be simple souls but under that calm exterior, they are complicated people who require skillful handling. Astrologer Anna Kovach has been there and she learned the hard way. Her in depth book contains all the secrets you need to know about a Taurus man. The informative and helpful Secrets of a Taurus man is full of tips and tricks to help you understand and love the bull.
Reveal absolutely everything you need to make any Taurus man fall in love with you by reading Taurus Man Secrets, book written by Astro expert Anna Kovach.
At Last! Claim Your FREE Copy of My '30 Dirty Little Secrets About Your Taurus Man' (valued at $27, yours Free)
---
---