To seduce a Taurus man is very simple. Just learn the art of tantalizing the five senses. This guy is more tuned into his earthly senses like no other sun sign. Taurus is the first Earth force that enters the zodiac.
That being said, the Taurus male everything to do with smell, sight, touch, taste, and hearing. He is born into this world with a sensual, primal force, and when it comes to his love life he is very sexy, magnetic and super masculine.
Smell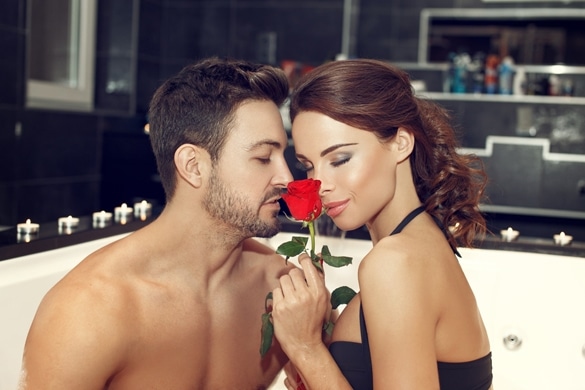 To start with we will address his sense of smell. Taurus men are very romantic and love to take their time in the love-making process. The women he is attracted to are usually very feminine and clean.  He is very experienced and knows expensive perfume. He will love you to wear a scent that haunts him long after you leave the room. Typically, the essence of Roses is what drives him wild.
For example, Omnia Amethyste by Bvlgari, Rose the One by Dolce & Gabbana, and Romance by Ralph Lauren just to name a few.  Make sure you know all the magical places to put a few drops.   If you are really catching his seductive attention, make sure to have a bottle of Rosewater to add to your bath.  Why the essence of Rose you may wonder, well because Roses are the flowers and fragrance that belong to the planet Venus. Venus the planet of love is the ruler of the constellation Taurus.
Sight
The Taurean male loves to surround himself with beautiful objects. He loves a fine decor in his home and office. This man loves art and probably has a fine art collection adorning his walls. He also admires sculptor, tapestry, architecture but most of all, he loves his woman to always take the time to be beautiful and attractive for him.
When you take the time to look gorgeous, it will make him feel like a king and he will be proud to call you girl. Some men want their woman to be beautiful in order to show off to their friends, but this guy is not interested in showing you off, he wants you to be gorgeous for his own pleasure and eye candy.
Touch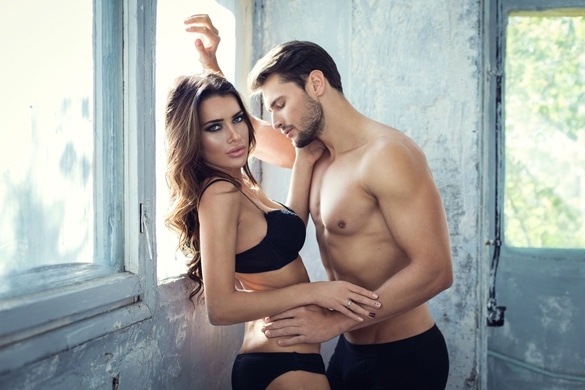 The art of seduction has much to do with touch. If you are lucky enough to have this guy fall in love with you, his touch will make your knees weak. His hands will always be wanting to caress you and bring you close to him.
He is usually demonstrative in public, and will also want you to be receptive to his touching desires. He is gentle and romantic and will love to message you and be messaged in return. These guys have a lazy tendency so you may have to initiate the touching but when he is in the mood, his touch will make you feel like you are the only woman in the world.
Taste
As mentioned earlier, this is a very sensual guy, and his taste buds are very selective. Be sure that your hygiene is your priority when dating a Taurus man. Besides kissing your lips and the rest of you, he loves food, fine wine, and luxurious restaurants. He may not be a master chef, but he will be very interested in what's going on in the kitchen.
It would be a good idea if you also shared the same interested and made some special meals that get to his heart. Taurus men love expensive wine and also know about what grape is involved and what winery that particular grape will grow at.
Hearing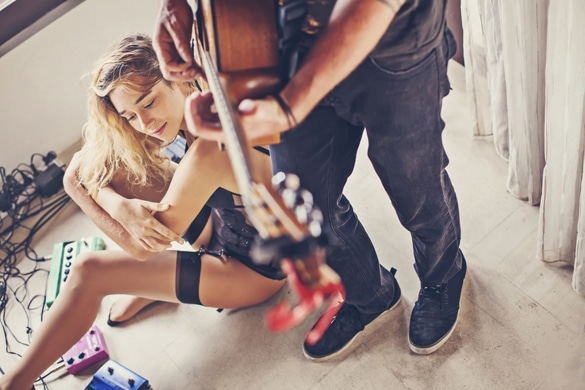 Here is a guy who loves music. Music helps him relax and he has a different mood for different types of music, but there is always wonderful music on his playlist. He selects songs that remind him of special people in his life and a love song in mind that will be yours and yours alone.
Venus-ruled Taurus is also tuned into voice. He will be very turned on to you if you have a sexy voice. Just a reminder as well to never shout at him. He will walk out on you and never look back. The sound of your voice should never be nagging and rude.
Taurus men are the Kings of Seduction in the Zodiac. He is a connoisseur when it comes to all the senses. Make him excited that you are also tuned in so that your feelings will be mutual and you will both have a great time together.
A Taurus man doesn't have to be such a mystery and Astro expert Anna Kovach knows it best! Her book called Taurus Man Secrets will give you an insight into his mind, you'll learn how to seduce him and put him under your spell in no time. If you're obsessed with your Taurus man, definitely check this book out!
At Last! Claim Your FREE Copy of My '30 Dirty Little Secrets About Your Taurus Man' (valued at $27, yours Free)
---
---