The Taurus man is one of the best people to be in a relationship with! Solid, reliable and sensual, it's as if he's just got everything a woman wants! However, he does take a long time to fall in love himself, and you'll have to be patient when it comes to waiting for him to return your romantic feelings! 
In my experience as a Relationship Astrologer, women fall most easily in love with a Taurus man. This is a Zodiac sign ruled by the planet Venus – planet of love, beauty and relationships. In short, Taurus men want to be in a long-term relationship. They love togetherness and are totally committed. 
Sure, they have their faults, too. They can be lazy, routine-bound and stubborn. But these are small prices to pay for all the lovely qualities of this sign! There are many reasons why a woman would fall head over heels for a Taurus man, and here are just a few of them: 
8 Reasons Why Women Fall In Love With A Taurus Man
1. He's Ever So Charming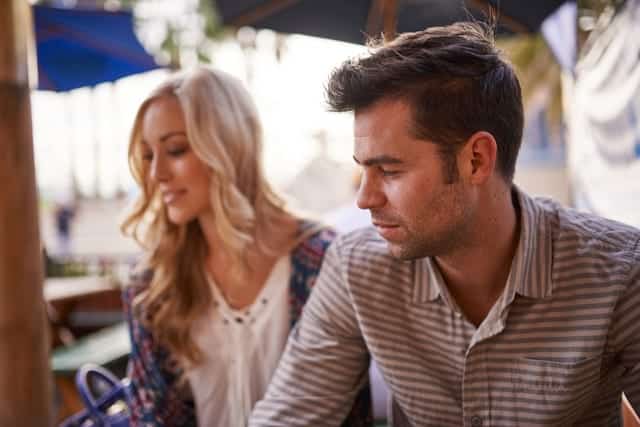 Being ruled by the planet of love, Venus, makes the Taurus man the most charming of them all! He'll know just how to wind you around his little finger and fall right under his spell! Well-versed in the game of love, Taurus men are created to make women week at the knees! 
This charm stays around forever, and with some effort, it'll feel like the first day you met, every day! He also knows how to charm your parents, your friends and your workmates. Did someone say perfect man? 
2. He's A Calm, Patient Soul
Taurus is the calmest Zodiac sign you'll ever find. He hates drama, and is generally chilled and down to Earth. He's also brilliant at handling your emotions, however wild they may be. His patience, and rock-like strength make you want more of him! He becomes your anchor, your safe place and your refuge in times of turmoil. 
It's easy to fall in love with someone who's just so grounded and stable, right? Taurus men are wonderful, and it's very easy to see why! 
3. He's Got Great Taste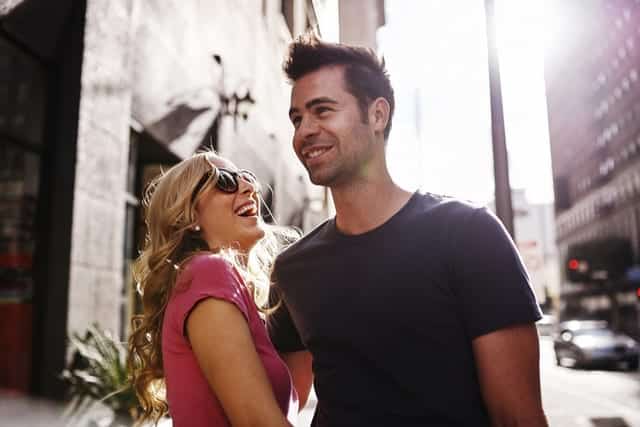 Taurus men are very refined, and like the good life. This often means that they have excellent tastes, whether it's in food, wine, entertainment or fashion! 
The Taurus men will often be lowkey stylish, and you can see he will like expensive things. He loves shopping though he does also like to save money where he can. He picks out things that last long and look good (just like him!). 
It's worth noting that he'll attract you with his good taste, and he's a man who knows how to look good and take care of himself and his lady. He will spoil you with gifts, too, which is another reason to love him! 
4. He's Cuddly And Affectionate
Being an earth sign in astrology means that the Taurus man is ultra-cuddly! He loves to touch and cuddle, and being ruled by Venus makes him very affectionate indeed! 
A Taurus man will always make an effort to draw you close to him and reassure you through touch that he's there. This will, without a doubt, make you feel ultra-safe and reassured of his feelings. He'll love to envelop you in his arms and hold you close, showering you with kisses! For a Taurus man, love is expressed best physically. 
What's not to fall in love with? 
5. He's Romantic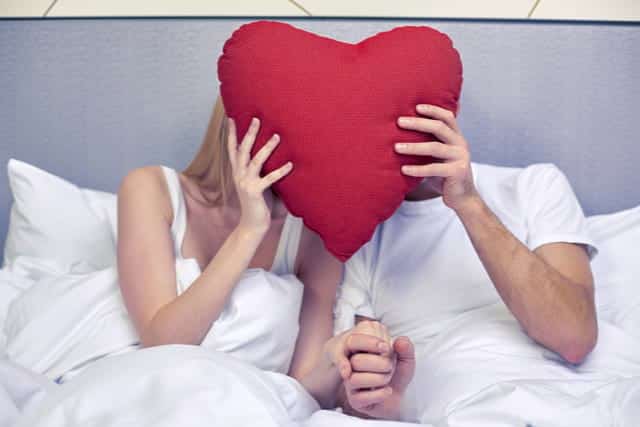 Venus is also the planet of romance. And when I say romance, I mean flowers, gifts, dinners, dates, soft lighting and sunset walks! There's no one who does romance quite like the Taurus man, and he will make you feel like the most special woman in the world! 
For those ladies how are looking for old-fashioned "wooing," this is your guy. Sure, he may be traditional in his efforts, but who says that these tried-and-tested ideas don't work? They really, really do, in my experience as a Relationship Astrologer! 
Over time, he may get a little lazy, but he'll always have that romantic streak in him and may even surprise you! Allow yourself to fall in love with this side of him – it's not that easy to find! 
6. He's Steadfast And Committed
Independence is a major turn-on. It's attractive and make you want that person so much more. A man – or woman – who holds their own, and his self-sufficiency lets you know that you'll never have to look after them. 
The Taurus man will always give you ultimate freedom. He extends his own independence to everyone he associates with, and he hates being suffocated. If you ever want to travel, study or do something related to your own personal growth, he will be behind you one hundred percent. 
There's really nothing more wonderful than knowing you have a guy at your side who is going to grow beside you rather than make you feel claustrophobic! 
7. He's Often Wealthy
Taurus is the sign of wealth. Taurus men are often geared towards retain and maintaining material security in life. 
From his home – also known as his castle – his bank account and his possessions, Taurus men feel safest when they have plenty. He'll often have a good head for savings, too, so there's no need to ever feel like you'll be unprovided for (if that's your thing) with a Taurus man! 
What woman doesn't love a guy who can support himself financially and is comfortable? A man who likes to look after his girl and make sure there's always enough? This, in my opinion, is one of the most attractive qualities about a Taurus man! 
Read next: 7 Reasons Why Taurus Men Stay Committed (And Interested)
8. He's Sensual And Sexy
Earth signs are the most sensual of all the Zodiac signs. And Taurus takes the cake! They are totally physical, loving the sensations of touching, tasting and smelling. He will want to take it all in, whether through a delicious meal or a night with you! 
You'll never quite forget what it's like to be with a Taurus man and it's hard to resist falling in love with his sensual side! 
Being sensual also makes the Taurus guy naturally sexy and quite seductive. He will have this air of attractiveness that's impossible to ignore! Taurus men are made for relationships, and their natural way is to make you feel comfortable and desired. 
Even if he's not traditionally sexy, the Taurus man has that charisma about him. And what woman can resist his sweet affections? 
These are some of the qualities I have gathered in my years of a being a Relationship Astrologer that make a Taurus man irresistible. Of course, he has plenty of other, great qualities, too. 
What are some of your favorite things about this sign that made you fall in love with him? Share your story below – I love to learn from you! And don't worry – it will stay totally anonymous! 
If you're looking to learn more about these sensual and grounded signs, look no further than my expensive blog below on the Taurus man – this will give you that extra edge when getting to know him! 
Your friend and Relationship Astrologer,
Anna Kovach
---
---