Are you dating a Taurus man that from time feels down about himself? What can you do to turn his frown into a smile? Here are some helpful hints that may help you to pick your bull up.
Favorite Restaurant
As his partner, you already know what places he really loves. Take him somewhere you two haven't been in awhile. It would take him by surprise and in a pleasant way.
You know food is the way to this man's heart. It's also a wonderful mood booster for him. Be sure to go all out with dessert and drinks too. He'll think it's a big celebration of some kind.
When he asks you what brought this on; you can reply "nothing babe, I just wanted to take you somewhere special". He'll love it!
If money is a bit of an issue, you can always try to make something for him from home. Try a new recipe or go with one of his comfort foods. Whatever you do, he'll appreciate every second of effort you put in.
Tender Loving Care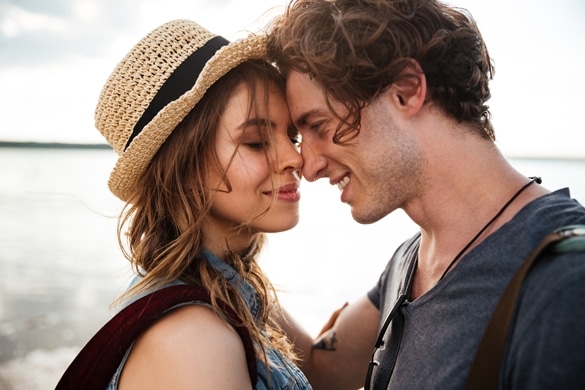 Out of everyone he knows; he seeks you out to be the one to comfort him in his time of need. You're his safety blanket as he sees it. If you've not progressed enough to this point; you can start now.
Be really affectionate with him. He may not take well to trying to bed him down but he will take the hugs, kisses and tenderness you can provide him with. These are the types of things that make him feel "at home" with you.
Stability is something that Taurus craves and strives to build. Help him with this by doing your part and being the partner he needs. He needs a strong woman that knows how to lift her man up when he needs her.
By doing this, you may win his heart for the long haul if you haven't already. This type of action proves how you feel about him which will far better outweigh telling him the words "I love you". He wants to see it rather than hear it.
Love in Nature
This may sound a bit strange but take him camping or hiking. Getting him outside and with nature will make him perk up. Even better is if you make plans to have some sexy time while you're out there.
Tent sex is amazing for you both and he will immensely enjoy the fact that you'd be willing to do that for him in order to make him feel better. It's a win/win situation.
Of course I would suggest doing all the normal camping stuff along with it. Be sure to bring his favorite camping cuisines and treats. He'll be over the moon for you by the time the trip is over.
He will also either put off what he was feeling before or he will totally blow it out of the water and not look back. Just remember that otherwise; he's an analytical person and could come back to it once you get home.
Just try to keep momentum going once you are done so that he still feels he can open up and rely on you to be the shoulder he needs.
Visiting animal places
What I mean by this is taking him to another form of nature such as a Zoo or Ranch where you can be surrounded by animals. Perhaps you can do some horseback riding or a Safari.
Most Taurus men love animals and being around them definitely soothes the savage beast. Another place would be one of those large Aquarium places where you can walk through and look at tons of aquatic life.
I mentioned camping before but there is also the possibility of going fishing or doing the fishing while you're camping. Probably not fishing to eat but fishing then releasing.
Taurus men care about animals and may not want to hurt one in order to eat though they will still eat store bought. They're funny like that. Though you never know, your man could like to eat what he's caught.
Either way, being around the aquariums would help him to find calm in his inner self. It's a therapeutic method for many people. This is why doctors' offices and dentist offices sometimes have aquariums.
It helps people to remain calm and at ease. If you do not have one of these Aquarium type places, you can easily find some pet stores that have lots of different and possibly exotic animals.
Take him shopping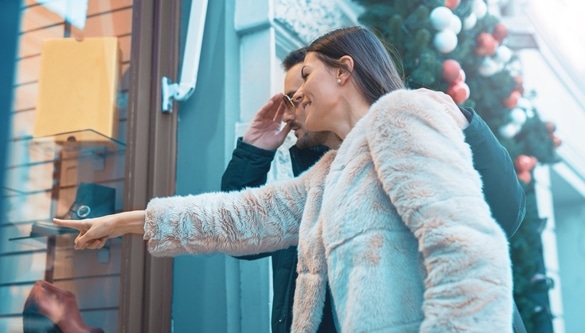 Keeping in mind that Taurus men love the best of everything; you can probably take him to his favorite shopping place to look at stuff he's into. This will always spark his senses to open up.
Whether it's electronics, clothing, or watches; he will absolutely respond and feel better by doing some retail therapy. He's a material type of guy and so things like this help him cope with his life better.
In fact, you could purchase something pragmatic along the realm of what it is that he likes and he would be giddy like a kid in a candy store. Whichever way you want to approach it; I'm sure it will work well.
The man loves stuff and either buying him more of it or taking him somewhere where he can drool and plan for more stuff; it will definitely distract him and put him in a better mood.
Bedroom Time
The final and most effective way of cheering the Taurus man up really quick is by pulling him into bed to have some intimacy action. If you want to; you can make it a little kinkier and try doing it in the kitchen or the laundry room.
Think of ways you can do it differently and make it really hot. He'll forget all about his woes quickly. He'll be deliciously satisfied with what you bring to the table. I imagine you'll both win in this scenario.
The bull likes to bring it when he can and when he's surprised with sex, he reacts in a very positive way. He'll be so turned on he won't know he ever even had a problem.
Taurus men can be moody at times but it's mostly triggered by them beating their selves up more than anything else. In my book, you can learn more about what makes this guy operate. Taurus Man Secrets should help you to figure out who he is and how to operate around him.
At Last! Claim Your FREE Copy of My '30 Dirty Little Secrets About Your Taurus Man' (valued at $27, yours Free)
---
---