So, you have your eye on a Taurus man, but perhaps are a little unsure how to get things moving with this steady stud? A Taurus man takes things slow, especially when his heart is on the line, but this can be quite frustrating when you're into so into him!
He really is like an immovable force, going at his own pace and it is nearly impossible to get him to open up. Patience is something you really need to learn when dealing with a Taurus man. There is no way to get him to do something he doesn't feel ready to do.
It is hard for him to go with the flow, and just let his emotions do the talking. This man really needs to feel safe if he is going to open up and feel okay with developing a deeper bond with a woman.
He needs to be in control at all times and seriously hates change. One of his greatest fears is falling in love with someone and it all coming to an end. He really struggles when things don't go according to his plan. 
So how exactly can you develop a deeper bond with a man if he is so stubborn and unwilling to change? Well, seeing as I'm married to a Taurus, I can confidently say that I'm an expert in this field. 
Continue reading to discover all my secret tips and tricks to get a Taurus man to open up to you and develop a deeper bond with him. How exciting!
5 Ways To Develop A Deeper Bond With Your Taurus Man
1. Let Him Take The Lead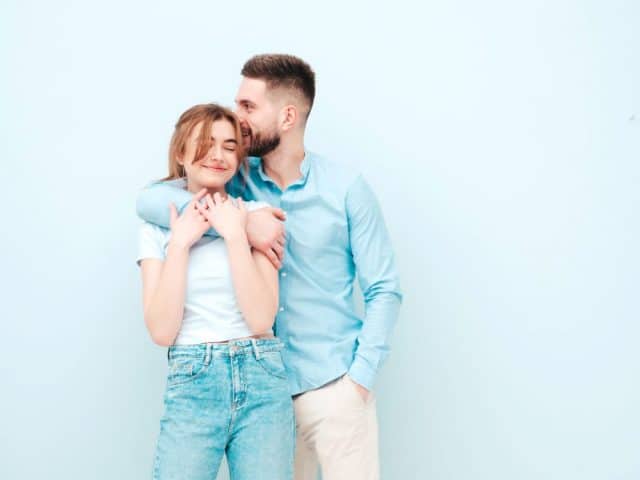 The number one thing a Taurus man wants in his life is serious stability and security. He just wants everything to work according to plan because having too much chaos in his life can truly upset him.
He really likes following a routine, this gives him a feeling of safety. Knowing what he needs to do and when makes him feel like he is in control of his life. He isn't that fond of surprises, so don't expect too much spontaneity from him.
It is best to let him take the lead and decide what plans the two of you need to follow. This will make him feel like he is in control, and he needs this to feel secure in his life. Let him make the decisions and you'll have a very happy Taurus on your hands.
He can get quite scared off when women are too pushy and aggressive in their approach. He doesn't mind a strong and independent woman, but it is a bit much when her behavior pushes him outside of his comfort zone.
When he feels safe in your presence he will slowly, and I really do mean slowly start opening up to you. You might be with him for years and not know everything about him. He really plays his cards close to his chest. 
So, stay patient and don't get frustrated because he follows a slower tempo than you. There is no rushing this man, and if you do, you'll see his stubborn side that is for sure!
2. Feed Him
A Taurus man is exceptionally sensuous and loves to feel all kinds of pleasure. One of his favorite pastimes is enjoying good food. He knows all the best restaurants and always buys the best ingredients for his meals.
This man really knows how to indulge and enjoy himself. One of the best ways to get him to put his walls down is by feeding him. Yes, this tactic is pretty simple, but you need to remember that your Taurus is a simple man. 
If you're a good cook, you should really think about treating him to one of your famous meals, or if you're not too blessed in the kitchen then take him to one of the restaurants he's been raving about. 
As the two of you enjoy a good meal and a fine glass of wine, you'll slowly see him unwind and start to feel more comfortable in your presence. Seriously, if you're ever in an argument with any Taurus, you should just feed them.
Food is really the way to their heart. It helps them open up and become more vulnerable. If you want to take things even further you could even suggest cooking together. This activity will surely bring the two of you closer together and help you to develop a deeper bond with your Taurus man. What more could you want?
3. Accept Him As He Is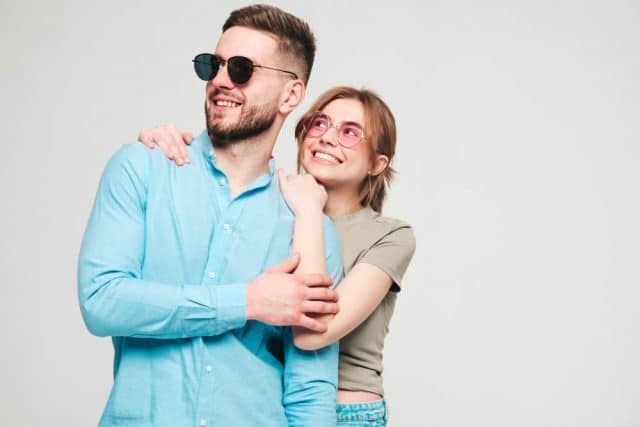 A Taurus man is seriously set in his ways. He knows what he wants and he goes for it. He is usually quite happy-go-lucky and doesn't find it boring to be comfortable in his routine. This can be frustrating for some of the more adventurous types out there.
If your Taurus man has a plan, and you want to do something else good luck trying to get him to change his mind because it seriously isn't going to happen. He is persistent and wants to do what he wants to do. 
Don't even bother trying to change him, in fact, there is nothing that annoys him more than a woman who can't accept him for who he is. Don't try to change him because this will not fare very well.
He wants a woman who can love him unconditionally, it is as simple as that. If he even gets a hint that you're trying to change him into someone he isn't then all his walls will go up and you'll be nowhere near being closer to him.
The best you can do is to just accept him, and realize he isn't going to change unless he wants to. This man is seriously stubborn, so you need to decide if he is the right match for you, because if you can't let it go, you'll just be disappointed. 
4. Spoil Him With Gifts
Did you know that Taurus is an Earth sign? Earth signs are known for their physicality, so the material world is of utmost importance to them. Your Taurus man likes shiny things. Every Taurus male has a vice he likes to spend his money on.
It can be anything from clothing to books, to gadgets or even cars. He really likes to be able to see and experience his wealth. He wants to be able to enjoy the money he has worked so hard for. He can quite materialistic, in fact!
If you really want to make him happy and build a deeper bond with him, then you should pay attention to the things he really enjoys and then buy him gifts related to this. Receiving gifts is seriously one of his love languages.
He'll deeply appreciate that you took the time to think of him and by buying him a gift. He likes physical tokens of gratitude. This makes him feel loved and adored by you. Without a doubt, he'll be like putty in your hands whenever you gift him something.  
5. Touch Him Every Chance You Get
This relates to the previous point that a Taurus man is known for his physicality. He is super sensuous and needs to be touched. He really enjoys hugs and physical affection. One of the best ways to develop a deeper bond with him is by offering to give him a massage.
This will make him feel good and help him relax. And a bonus is he is likely to get turned on, and a Taurus man has quite a high sex drive. So, if you want to get really close to him make sure the two of you spend enough time in the bedroom.
All your Taurus guy really needs to feel loved and appreciated is for you to reach out and touch his arm or when you embrace him with a long and loving hug. Give him all the physical attention he needs and he'll remain happy and want to grow closer to you. 
Read next: Subtle Signs a Taurus Man Likes You – Don't Miss It!
My Final Thoughts On How To Develop A Deeper Bond With Your Taurus Man
Your Taurus guy has really simple needs. Make him feel loved by feeding him and by giving him enough affection and he'll be as happy as happy can be. He really doesn't need much, but you need to remember he isn't an overly emotional guy.
He isn't going to express his feelings to you every chance he gets, but he will help you out whenever you need. This is a guy with practical sensibilities. He shows his love through acts of service, but you're unlikely to get a poem out of him anytime soon. 
When a Taurus man sticks around, well then, you're already closer to him than most. 
Are you dating a Taurus man? What are some of the tricks you used to grow closer to him? Please let me know in the comment section below. I am so curious to hear your stories!
Are you looking for more secrets on how to get yourself a Taurus man? Take a look at my link and how you can turn your affair into a forever love with your Taurus man.
Wishing you love and happiness.
Your friend and Relationship Astrologer,
Anna Kovach
---
---