You've managed to hurt a Taurus man and now aren't sure what you should do to make it up to him or win his trust again. When a Taurus man is hurt, you've got to understand his point of view and do these other important things. Keep reading to find out what you can do to possibly save the love you have with him.
When a Taurus Man Is Hurt
If you've hurt your Taurus man, he's probably already let you know in certain ways. He's either ignoring you, is dodging your calls, is spending less time with you, or is making excuses to not talk to you.
He seems a bit like a little kid who didn't get his way. He doesn't know how to deal with his feelings so he just shuts himself down from the person who did the injury in the first place.
If this is the case, you're going to have to work through it with him if you want to save the relationship you've cultivated with him whether that be close friendship, dating, or serious relationship.
Aside from ignoring you, he may dismiss you when you talk to him as though he doesn't want to hear anything you have to say. He won't find your jokes funny and basically he'll be ice cold.
Knowing what to look for when he's hurt is the first step in the process. You've got to recognize it, acknowledge it and then start taking steps to show him that you're sorry for what happened.
Say You Are Sorry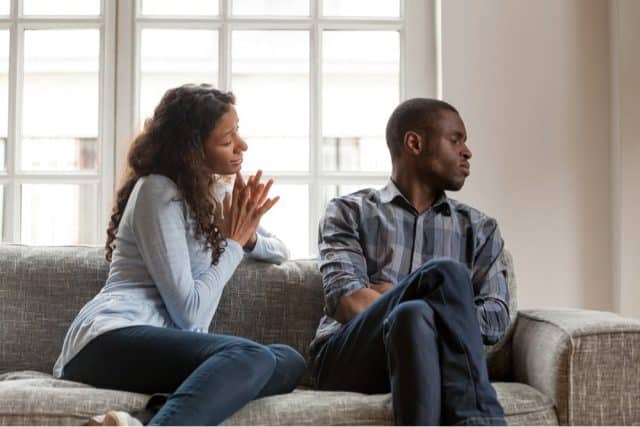 If you have mistakenly hurt your Taurus man's feelings without realizing you did it, you've got to own up to what you've done. The thing is, Taurus is untrusting of words alone, he needs to SEE that you're serious.
However, the first step once you realize that you messed up and he's hurting, is to tell him you are truly very sorry for having hurt him and that you really didn't mean it. Explain what you meant by what you said or did.
Perhaps explaining to him what was meant by your words or actions, he'll understand better and be more willing to work past it. Taurus doesn't wound easy but when he does, he hangs onto it.
Taurus is one who holds grudges and if you don't tell him how sorry you are, he will think you are cold hearted. He'll also think that you did that to him on purpose therefore he'll hold it against you.
The last thing you want is for him to hold it against you and be unforgiving. Even if he stays with you, he'll keep bringing it up and throwing it back in your face if he cannot let it go.
Best is to squash it by making sure he really HEARS that you are sorry for whatever it was that happened and it was a mistake.
Play Naive
What this means is if you've hurt him but really don't understand why, act as though you aren't even sure what you did. Ask him something like "I can tell you are upset but what is it I did or said that has you so hurt? Please tell me because I can't fix anything if I don't know".
When you say it, you'll need to have a very gentle sound to it. If you say it and yet sound like you're purposefully playing dumb, he'll see through it and call you on your bluff with "you know damned well what you did".
Remind him that communication is very important and you want to know what you can do to make it better. If you want to show him that you didn't mean what you said or did, you can ask him for a chance to prove it to him.
Taurus men would rather see you never do or say what you did than just saying sorry and moving on. He has to know that you're not going to be repeating some kind of pattern.
After You've Apologized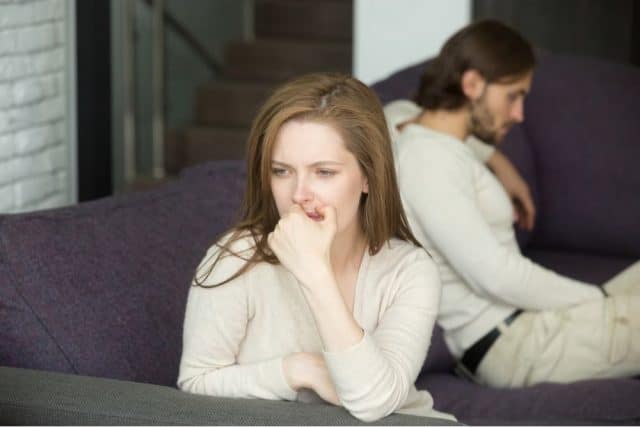 You're going to need to give him a little space and time so he can cool down and think things over. Once you've actually let him know that you truly are sorry and didn't mean it. He has to consider what you've told him.
He needs to think about himself, why he got upset in the first place, and if it's something he can work past so that it doesn't upset him again in the future, especially if it's some kind of small personality conflict.
Be prepared to give him a little solitude. I wouldn't suggest doing it for too long though because if you don't reach out to him after a few says just to touch base, he may think you're not into him anymore.
He's an odd one as he wants space when he's upset but if you let go for too long, he thinks you've moved on and then he'll start shutting down again or he'll be the one to move on.
You've got to be really careful how you tread. Tell him what needs to be said and then let him have some time to process everything. If he can tell that you truly made a mistake, he'll soften up and forgive you.
If he perceives that you are not genuine in your apology, he may hang onto it and approach it at another inconvenient time. Of course if you really hurt him to the core, it may take even more time, if he will forgive you at all.
Read next: 4 Questions To Ask a Taurus Guy to Get Him To Open Up
Hurt By Others or Situations
If your Taurus man is hurt by other outer circumstances that had nothing at all to do with you, you can soften his mood by being sweet, making him laugh, cooking for him, or bringing him a sweet considerate gift.
You can cheer him up by being a warm woman who cares for him deeply. Showing him this will help him understand the good of you being around him.
Share your story (or situation) with our community in the comment section below (don't worry, it's anonymous).
Wishing you all the luck of the universe
Your friend and Relationship Astrologer,
Anna Kovach
---
---