We have all been there, the relationship is going ok but you are wondering if he means business or is just playing the field? Find out how to make your Taurus man commit forever to you!
You already know that being a Taurus your man does want a committed relationship; he wants a home-cooked dinner; picket fence; he wants to grow old with the girl of his dreams but – does he already know that you ARE the girl of his dreams?
Being a man of few words, you can hardly expect him to say what's on his mind. What you CAN do is show him what you have to offer. So let's dive into the secrets of how to make your Taurus man realize you have what he wants and make him commit to you!
#1 Give him time
Never rush a Taurus into commitment – This is a creature of habit who hates being put into a corner and you don't need resulting stubbornness and obstinacy ruining your chances. The first thing you need to grasp in order to understand him is that he hates changes. Period.
Second, he needs time to weigh all the pros and cons of any possible change, of any big undertaking. He is cautious, he abhors taking risks and he needs to feel secure and 100% convinced that committing to you is the right decision.
Rushing him would only make things worse. And yet, you might wait forever because he tends to get stuck in a rut. Taurus prefers familiar things; he likes things as they are – "Better a devil you know than the one you don't" is surely a quote from a Taurus – which is why he might keep your relationship on ice for years. So HOW can you make him change his ways without rushing him? Read on!
#2 Make him see your value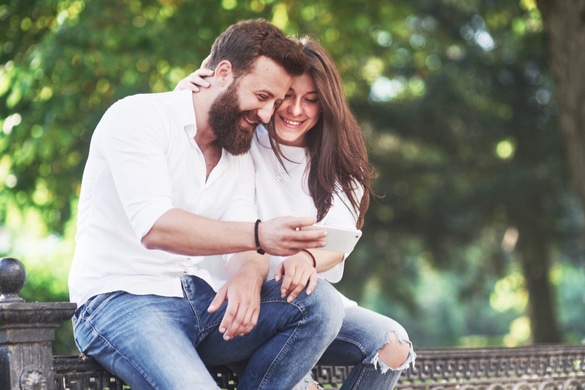 His bachelor uncommitted lifestyle is a habit he needs to kick. But if the two of you are already in some sort of a relationship you are on the firmer ground for he dislikes change in all area, which means he would leave you only if push came to shove – relationship with you is also a kind of habit.
He likes his freedom but he likes you too, so we need to tip the balance in your favor, make him WANT to make the change of taking your relationship to the next level. For a Taurus, the relationship is an investment. He invests in what he finds valuable, and he values stability, endurance, dependability, industriousness, safety, security, reliability, pleasures, comfort, honesty, and most of all – a comfortable and pleasant home life.
Can you provide him this? Your goal is to show him your worth, to show him that what you offer is so VALUABLE and appealing he will WANT to grab this perfect picture of a life with you and change his bachelor MO – commit to you.
Taurus is a simple creature so there's no need for acrobatics, just give him this feeling of pleasantness, stability, and endurance he has been chasing his whole life. Make him see that it pays off to be with you, make him an offer he cannot refuse by dangling his picket fence dream in front of his nose. Taurus might be slow to start, but once he sees his goal shining before him, he will commit to it with full determination.
#3 Be the girl he can count on!
Taurus man wants a girl he can depend on; he wants to know you will be there for him, he wants to see you are in for the long run. There are lots of ways you can assure him of this, and it doesn't have to be anything big.
On the contrary, it's more important that you are consistently reliable, that your presence provides a constant sense of stability in his world, for this is what he craves. Try not to change your mind too often, or cancel plans unless you really have to; don't turn off your phone if you had plans that day, and don't fall short on your promises.
Put simply – don't be fickle when relating to him. Show support for his problems and goals, be a reliable companion and adviser, a rock, a safe harbor. If he asks for your opinion you are in girl!
But refrain from forcing unwanted advice on him or trying to change his mind when he is clearly being stubborn about it – don't fight windmills, chose your battles wisely. Integrity is important to him and is a part of "being there" so this doesn't mean you should be dishonest, just wise when voicing your opinion and providing well-meaning support.
#4 Be his best friend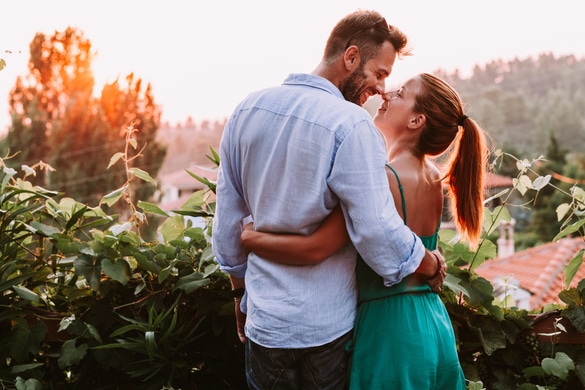 Yes, Taurus man loves sex, and he likes the "homemaker" type of girl, the feminine type, the Aphrodite – but for him, friendship is also a BIG component of a successful relationship. No need to overwhelm him with cooking, seducing or dressing up, just be yourself and be his pal also.
He values a relaxed attitude and he needs to know he can enjoy a quiet, uneventful evening on the couch with you; talk to you openly; confide in you; hang out without playing games or watching his every word – just like you do with your friends. So, relax, be his pal and a sincere friend, not just a lover, and allow him to be your friend too! This is the basis of every good relationship and Taurus knows this very well.
#5 Make him feel at home with you
Home life is of paramount importance to a Taurus, he values a beautiful and comfy home and relationships which provide a sense of retreat from the rat race outside. He seeks a feeling of sanctuary, safety, and pleasantness.
Whether you are already living together or visit each other's places, here is your chance to shine. Show him what a good homemaker you are! Make your living space as comfy and delighting as possible when you invite him over; bring him something nice and of quality for his own home; cook for him (better yet, invite him to join you, he will like the opportunity to show his own skills); ask him for his opinion if you plan to decorate or redecorate your (or shared) living space.
Appeal to his good taste and interests! Tease him with what is to come if he chooses you for his life partner, tease him with the sense of safety, coziness, permanence, pleasure. Just remember to do all this in an unassuming and spontaneous way for he hates artificiality and a sense of being pressured into something.
#6 No Stepford Wives act, please!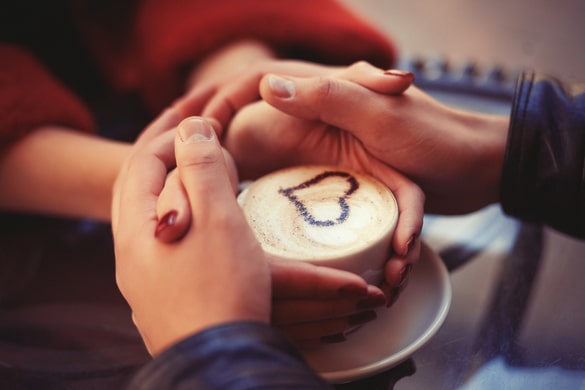 As much as he likes traditional settings and home life and will enjoy your home cooked meals, beautifully decorated living space, cozy Netflix and Chill evenings – do not go overboard. Taurus is a simple man and one with an innate sense of integrity so he will sniff artificiality.
He will sense if you are not being spontaneous but simply playing a role to please him and will be repelled by a big show. He will value your homemaking skills and you as a wife material only if he sees that you are a woman of common sense who is able to stand with two feet firmly on the ground. Just be yourself! (Unless you are a Leo, in which case tone it down a bit.)
He will feel delighted, even proud if you dress up when the two of you are entertaining or going out, but he also wants you to look and feel relaxed when you are alone with him. No need for going to bed with fake eyelashes and tons of foundation for fear he will see you without makeup in the morning – Taurus values natural beauty and wants to see your easy going and playful side. You don't need to be perfect around him, just feminine, so unleash your Earth goddess! Earth knows all seasons and all weather conditions but is ever present, a constant in his world. Draw on that!
#7 He wants an Earth Goddess – industrious and commonsense!
While it's surely a plus if his Venus has long and beautiful hair, without each hair needing to be in its place all the time, she does need to have something between her ears too. Taurus values the material reality and will want to see you being able to cope with this material world.
Taurus men sometimes tend to "buy love with gifts" while some even play sugar daddies, but unless you wanna see where this road takes you and whether you can beat the odds and become a trophy wife – it's wiser and safer to go about it the other way. Show that you embody his values, show that you appreciate the material world by being commonsense, shrewd, and practical about it.
Taurus likes luxury and beauty but more importantly, he likes quality and endurance. And he likes to get a good deal. Show that you are money savvy: do not waste your or his resources, instead capitalize on them – show him that you too are a good deal in the long run! An industrious woman of good taste who is also practical about spending; one who will help him build his life; a woman who will enable your mutual projects to grow and prosper.
Taurus is a practical guy who wants the same trait in his lifelong partner and would not want to commit to someone who is a drain on his wallet, one who is lazy or irresponsible about the material side of life. Show that you are a worthy and useful "business partner" he will want to partner up with for life!
There it is ladies, 7 easy and commonsense tips to make your Taurus man commit, so make sure you apply them consistently. Yet, if you are already doing all this for a long time and he still doesn't value you – please respect your inner goddess and move on, you wouldn't want to waste your inner resources and femininity on the wrong guy, would you? Do tell us about your experience with your Taurus man in the comments!
If you're just scratching the surface with your Taurus guy, you should really learn all you can about his sign. It may help you in the long run. Click here for more details on him.
Want to Find Out More About Your Taurus Man? Claim Your FREE Copy of My '30 Dirty Little Secrets About Your Taurus Man'
---
---