It must come as no surprise, but Taurus men are my favorite! After all, I married one! They are some of the most committed and loyal partners out there. 
You can depend on them in any situation, and they are always willing to offer a practical hand. Not only are they so helpful and pragmatic, but they are known for their incredibly sexy sensuality.
Now what happens when you get a Taurus Sun with a Virgo Moon? Someone super earthy and hardworking – that is for sure! 
This man is quite particular about what he wants from a partner. Continue reading to find out more!
What Does This Combination Look Like In His Personality?
This man is incredibly responsible, which comes from his powerful sense of duty. This man loves to fix things, to make the world a better place. 
He has two distinct sides of his personality, the practical and pragmatic side, thanks to his Taurus Sun. And then his Virgo Moon gives him an analytical and logical edge. He really is the best of both worlds.
Not only can he view a situation from a critical and rational point of view, but he also has the handy skills to actively come up with a solution. 
He's one of those people that seems to be good at everything. He just loves learning and upskilling. The more he knows, the more he can get done.
This man is highly ethical and does what he feels is right. His only intention is to do some good in the world. He feels really fulfilled when he can fix a problem.
He gets things done through hard work and common sense. There is no fooling him – he knows exactly what he wants and how he is going to get there.
He has a clear vision for his life, and trust me, there is a well-thought-out plan he is following. 
One of his most attractive qualities is his dedication and will! Nothing can get him down – he is simply built to persevere. 
He won't settle for anything less than perfection; he really notices all the details. 
What He Is Like As A Lover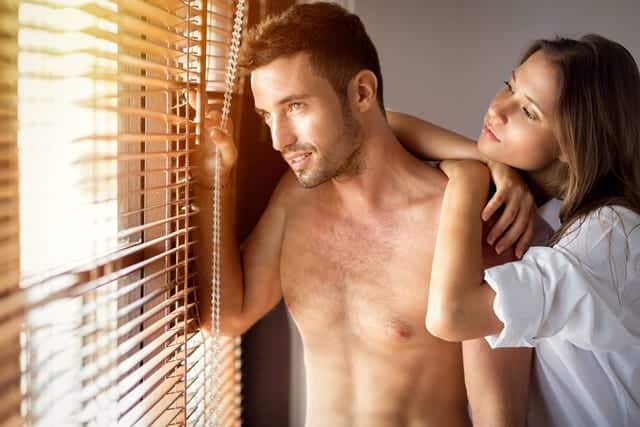 This man is simple and uncomplicated. His emotional needs are rather straightforward. There are a couple things he really values, like enough physical affection, loyalty, honesty, and someone who is thoughtful.
Commitment is a serious endeavor for him. He is not the type of guy to mess around or string you along. He's all about having honest connections.
He is very much an adult when it comes to relationships. When he likes someone, he's going to take it seriously and want to commit to them.
But that doesn't mean he's the type to jump into a relationship with the first woman that comes his way. Oh, no! He's very discerning and careful of who he dates. 
He respects the value of commitment, so he only makes the move when he is 100% of the woman. He hates making mistakes and being wrong about people. So, he is very careful and cautious.
Once he's in a committed relationship, then he's pretty much one of the most devoted, caring and kind lovers around. There is nothing he wouldn't do for his partner.
His love is really pure and clear. You will always know where you stand with him because he is incredibly honest and forthcoming with his feelings.
He's not one for guessing games, or any games for that matter. He is so clear about what he wants, so you can really always depend on his directness.
This man is cut and dry, so don't expect him to be spontaneous any time soon. He likes his routine and everything to be in its place.
He is the type of guy to plan a romantic night far out in advance. He needs to know the plans will fit into everyone's schedule. He likes routine, that is for sure.
So don't be surprised when he schedules in time with you, you might find it odd and a little unspontaneous, but if he's making plans with you well in advance, it means he has a deep respect for you and your time.
What He Wants From A Woman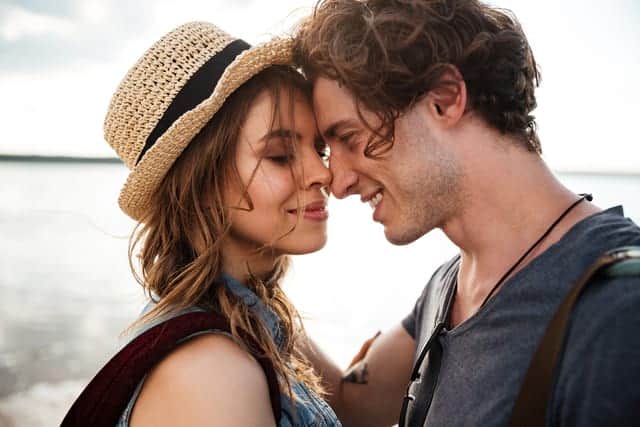 This man is really looking for someone straightforward who will cause minimal drama to his life. There has been too much of that in his life already.
Because he's so organized and orderly, he attracts women who need his help and need him to fix them. He's known to have dated a couple of firecrackers! 
Women who are irrational and cause a few too many problems in his life. And this just does not fit into the picture of his ideal life.
As he grows older, he yearns more and more for a simple kind of life. He's tired of the drama and is looking for someone who he can take seriously and who he can commit to, without question.
He has had enough life experience to be exactly clear on what he wants in life. He knows what works for his life and what would be an excellent match for his personality.
There is no changing this guy, and if you try you will surely end last. His steadfast nature means he's not that open to change, and he's definitely not that willing to change for someone else. He is a take it or leave it type of guy!
His number one requirement is feeling secure with the woman he is with. He is not looking for someone who is going to spike his adrenaline at every corner, if there is any kind of drama you can expect him to run away.
The woman he is looking for needs to be as serious and stable as he is. Someone who understands his need for routine.
A schedule is extremely important to him. He makes time for everything that is important to him.
He is a serial monogamist; a one-woman kind of man. Therefore, he needs a dependable and loyal woman, someone he can trust with his life.
He's looking for a woman who can take care of herself, someone who is financially secure and realistic with her money. He wants someone who has their life together.
Even though he likes to fix things, the last thing he wants is to bail someone out of debt. That just takes out the romance in any relationship.
He's very sensual and has an eye for detail. His dream woman is refined and well put together. He wants someone with modest tastes, but still puts an effort into her appearance.
Someone who dresses in a classic fashion, not too out there and attention grabbing. He wants to be proud of the woman on his arm. 
He's an Earthy nature lover and wants a woman who can enjoy her time outside. He's fond of going outdoors on his dates. He loves hikes or spending time at the beach, so get your hiking shoes ready because this man wants to be outside.
The thing with him is, he knows how to work hard, but he also knows how to play hard and enjoy himself. This is a man that thoroughly enjoys his senses on his day off, and he wants someone who can enjoy this with him.
He wants a partner who knows a thing or two about excellent food and going to the best restaurants. It is a bonus if you know how to cook, because the way to this man's heart is definitely through his stomach. 
He's a very practical person, therefore a woman who does things for him goes far in his heart. Even something as simple as offering to wash the dishes will go down very well for him.
He really appreciates a partner who can help him relax and forget about his long to-do list. His relationship needs to be his sanctuary.
It is extremely important for him to feel like he is supported and encouraged by his partner. He wants something real and someone who can embrace the tough parts of life with him.
Like I said before, change does not come easily to this man. So, when life hands him a curveball, he needs to know the woman in his life is someone he can lean on and help him through a difficult situation. 
And being as simplistic as he is, sometimes all he needs is a loving touch to make all his troubles fade away.
Read next: 8 Reasons Why Women Fall In Love With A Taurus Man
In Conclusion…
This man is unique, yet totally uncomplicated. He likes his life to be simple and with no drama.
When he falls in love, he definitely means it. He will never beat around the bush or play games with the woman he is dating. 
After all, it is his straightforward nature that makes him so attractive. You can depend on him in any situation, and he will provide a safe and loving home to the woman of his dreams.
Have you ever dated a man with a Taurus Sun and Virgo Moon? What was your experience like? Do you have any stories you can tell me? Leave a comment below to let me know!
Are you looking to see if a Taurus man is your perfect match? Then why not try my quiz to see if the two of you are compatible? 
With peace and love,
Your friend and Relationship Astrologer,
Anna Kovach
xoxo
---
---