I'm sure you've noticed just how much your Taurus men love to get you in bed. And this earthy sign is no slouch in the sack! These 4 positions will rev his engine—and which ones they are might surprise you!
Landing a Taurus man is like hitting the jackpot for a lot of women. There's no one who pays quite as much sensual attention to his partner than this earthy sign, and he truly wants to please you! 
So how do you return the favor? Start by focusing on these 4 sex positions that drive Taurus men wild!
4 Sex Positions Taurus Men Can't Get Enough Of
1. Missionary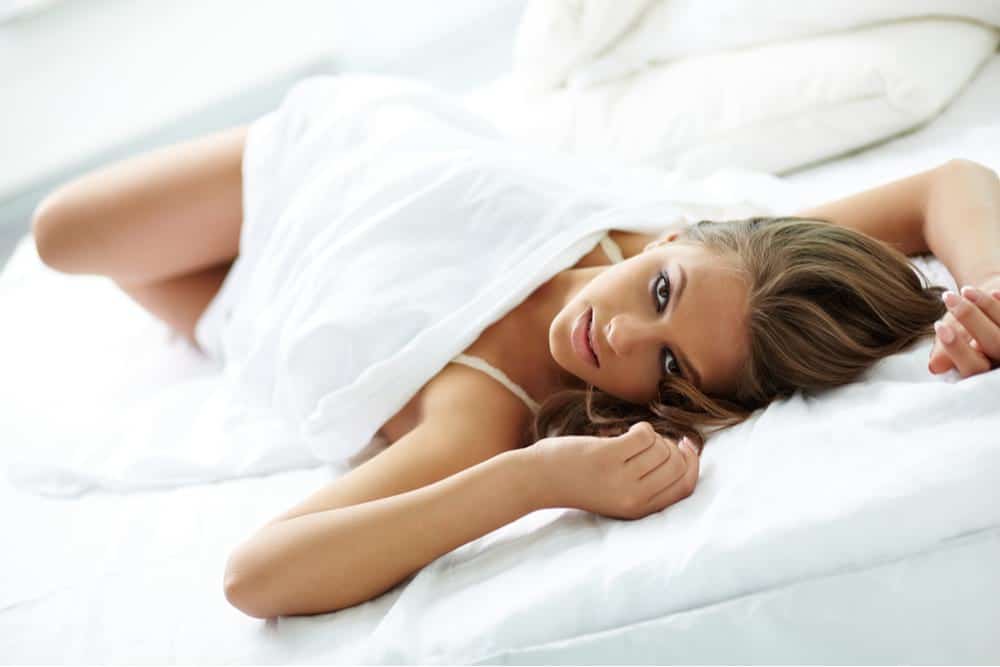 Surprising, right? But Taurus is one sign that truly appreciates the closeness and intimacy of the missionary position!
A Taurus man wants the full-body experience, and being able to connect with you this way is pure heaven for him. 
Plus, one major erogenous zone for him is his neck, and with this position, you can nuzzle him to his heart's content, making him feel loved, desired, and stimulated all at once! Let him plant fluttery kisses all over your throat, too. 
One way to elevate this one even higher is to wrap your legs around his back and your arms around his neck, which will make him feel strong and manly. 
Your Taurus man will probably choose this position more often than any other, so find ways to make it exciting for yourself by propping a pillow under your lower back, letting him stand at the edge of the bed, or switching it up from the bed to the couch or next to a roaring fire! 
2. Doggy Style
A Taurus man will also love to turn you over and come in from behind—and this is when his most primal side comes out to play.
Enjoy the ride! He'll love it if you play along and act submissively. 
You may find that he enjoys placing his hands close to or around your neck, once again tapping into that extremely sensual zone for him.
As worked up as this one gets him, he'll probably want to finish off in missionary, where he can be close to you. Go with the flow!
3. Spooning
This position is phenomenal for lazy mornings or late nights after busy days.
If your Taurus is sleepy, tipsy, or had a little too much for dinner, this can be a low-key winner.  
He'll lie behind you, holding you close and nuzzling your neck as he gently builds things up. This can be an extremely affectionate and super-convenient sex position that both of you should get a lot out of!
Bonus: with this position, the post-event cuddle (which he loves) just means rolling over. Rest your head on his arm and fall right to sleep—bliss! 
Read next: 10 Hidden Signs That Your Taurus Man Loves You
4. Face-to-Face Tantric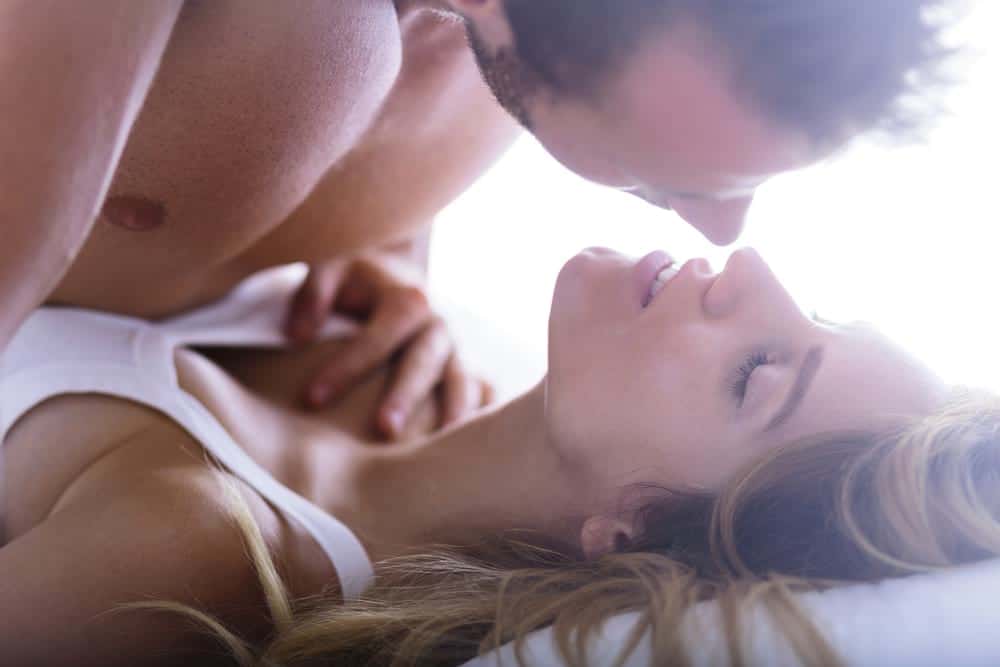 This can be mind-blowing—and it's especially powerful once you and your Taurus man are deeply committed.
For the uninitiated, try facing one another and wrapping your legs around his back, then have him bring his legs around behind you. 
This sensual and romantic position requires you to be comfortable with very close face-to-face contact, so make sure you're prepared for some real intimacy!
He'll love it if you take a moment to kiss his neck during this super-hot—but also sweet and tender—method.
It builds immense intimacy, and some say that it can invite quite a spiritual experience!
>> Click here for more details on him!
Any of these sex positions will send you and your Taurus to outer space! To put the icing on your sexual cake and keep your Taurus man very happy indeed, follow these 5 bonus tips!
Make an effort to look great.

A Taurus man is extremely sense-focused, so what he sees will turn him on. Wear your most tasteful, sexy dress, and tap into your feminine by wearing heels and getting your nails done. He won't expect it every night, but as a treat, it will drive him wild! 

Smell good (but don't overdo it).

Taurus men just love a good scent, especially an expensive one (they have a nose for it!). But they also love your natural smell, so don't douse yourself! Just a spritz of his favorite scent will go a long way.

Stoke his fire slowly.

This is one man who doesn't want to rush it, so take your time ramping up to the main event. Pay attention to his whole body. He'll appreciate it! 

Don't be afraid to get primal.

Taurus is an earth sign, after all, and earth signs are known to be very much in touch with their animal sides. Do yourself a favor and throw any shyness or shame out the window—he loves to get you disheveled, wild, and sweaty!

Be regular.

A Taurus man likes things to be constant, including his sex life. Turning the tap off and on randomly will tamper with his drive. He may even like planning a sex date—so let him! 
Wondering if you're compatible with your Taurus man? Try my fun, free compatibility quiz here!
What are your favorite positions? Which has worked best for you? Let me know anonymously in the comments!
Your friend and favorite relationship astrologer,
Anna Kovach
---
---