Are you a Capricorn lady who is interested in a Taurus man? Perhaps you're already involved with one and wondering where it's going. Here is some information that just may help you figure it all out.
What Does A Taurus Man Like In A Capricorn Woman?
When these two meet, they can tell that there is some magic happening between them almost instantly. There is an unspoken language that occurs with these two. The Taurus man can already tell that this woman will give him what he wants most.
What would that be? Well, he wants a domestic goddess type. The Capricorn woman fits this bill because she's stable, secure, can hold her own, takes her work and life seriously, makes a terrific wife as well as a mother.
The Capricorn woman can do it all. She may not be the most emotional person but she is loyal and expresses her love in other ways. This is one of the matches that are actually quite lucrative.
It's likely that these two will find their common interests something that will draw them into each other. The possibility for them to build a solid relationship appeals to them both.
The Taurus man can tell that the Capricorn's no-nonsense attitude will be something he'll appreciate for a long time to come. Now he's into getting to know more.
Working On Solidarity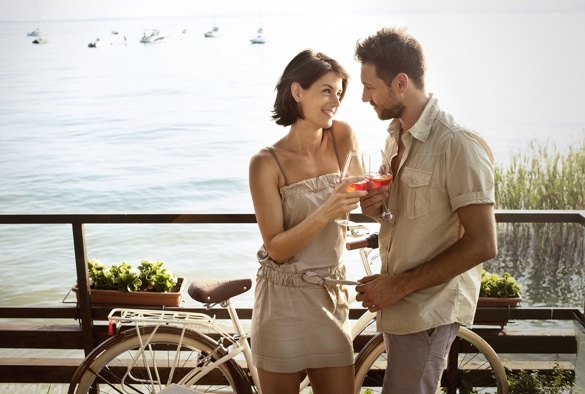 These two are a really amazing match for each other. I already mentioned qualities that Taurus really likes about Capricorn. She's just about everything he could ever wish for.
The problems they have may be from the Capricorn's lack of ability to be emotional. She may not empathize with him very well or she may not be able to express herself in a way he gets.
This could be an obstacle for them if they aren't careful with themselves or each other. She will have to take a step back and look at what she wants to say to him before she actually does say it.
The Taurus man will also need to try not to take what she says or doesn't say to heart. He's not normally super sensitive but he is more than she, so he could get hurt feelings at the hands of the Capricorn woman.
She sometimes delivers her thoughts and feelings in a very rigid or complicated way which can be confusing for her Taurus. Needless to say, communication is going to be a huge tool for the two of them to use.
To make things more solid for each other going forward, they will have to learn techniques of effective communication. They can learn this via lectures, webinars, or possible counseling if it's necessary.
Zero Bedroom Problems
Hey, some great news here! These two typically get along very well in the bedroom. Capricorn is a kinky one. Although she isn't emotional, she IS expressive when it comes to sex.
She's a closet freak which means most people may not know that she likes doing naughty things. It's not something she will typically share with the world. The Taurus man is up for trying most new things.
He isn't her level of kink but he's willing to give it a shot because he has some of the best and hottest sexual experiences of his life. Where other areas of their life may need work, the bedroom isn't one of them.
These two may actually work out some of their problems courtesy of some passionate love play with sexual stimulation. This is Capricorn's best way of expressing herself anyway.
They are satisfied with each other and the Taurus man will love that his Capricorn woman is so open and free in the bedroom. He will never want for a good time outside of her.
Lasting Bond?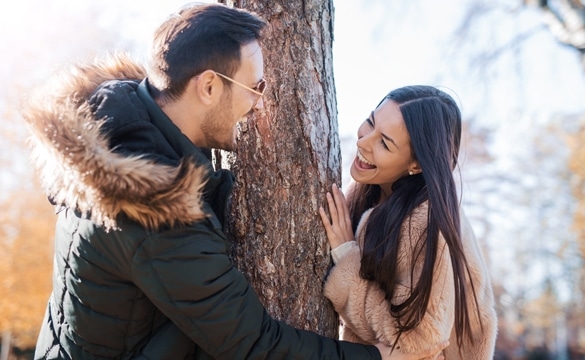 Can these two actually have an amazing relationship outside of the bedroom? Yes! They absolutely can, because they have so much in common that the things they do not have in common are small in comparison.
These two zodiac signs are both the type to want to have the best of everything but they're also cautious about their money. They work really hard and have no issue with doing multiple jobs if that's what it takes.
If the Capricorn woman is a stay at home mom; she will take that very seriously. She will also likely try to find jobs she can do from home so she can still pull in some income.
The Taurus man will work hard to bring home the bacon. If he doesn't there is likely something wrong with him that he will have to figure out, since most Taurus men are adamant about doing a good job.
When these two get together, they can actually go into business together if there is something they're both interested in and feel they can profit from it. So there is that possibility also.
These two can work together well as a couple and as business partners. It just depends on whether or not they do find something they both want to do and decide to make business with it.
This is a dynamic duo type of couple. They can work through any problem they may have between each other by simply learning how to communicate. I know that may actually not seem that simple but given the alternative, but I'd say it's worth it.
When they truly look at the relationship they realize that this is one of the best matches they're going to have in their life. Unless they want to keep looking; it may just be easier to put the effort in and fix it.
They are both willing to work hard at their jobs and if the stop to think about it and they can do the same with their love relationship. They both have staying power and neither likes to surrender.
This is a highly evolved match and should be considered to be near perfection. It still will take effort and honesty but if they truly love each other, then they'll figure it out.
If you're ready to understand more about how compatible are Taurus man and Capricorn woman, check out my brand new Taurus Man and Capricorn Woman Love Compatibility Guide, and if you want to catch him and keep him click here to learn more about Taurus Man Secrets.
---
---