If you're having trouble reading your Taurus man and you can't stop wondering if he is still romantically interested, you need to step into his mind. Take a look inside the Bull brain, then apple my advice to know for sure!
Nothing is more frustrating than wondering where you stand in your man's heart. Clients often ask me if they should move on when they don't know if their Taurus man has lost interest, and my simple answer is NO. 
You don't want to throw away a good Taurus man over a simple miscommunication. First, let me tell you a little bit about how a Taurus man thinks.
How a Taurus Mind Works
First of all, it's important to note that earth signs are not openly expressive of their emotions because they compartmentalize everything.
That means they only think about what they are doing while they are doing it so they can be thorough and precise. This is one of their best qualities, but it can also make them seem distant compared to others if they aren't focused on you.
A Taurus plans for the future and spends lot of time and energy making sure he follows through with his goals. For example, he might be saving for a house and spending all his time making money because it makes him feel good about himself.
If he seems distracted, ask him what his goals are and how he is working on them. You'll see he isn't one to hide things from you but really just has a one-track mind.
Don't Assume He Is Not Interested—and Don't Be Paranoid
Things aren't always what they seem. You may be used to people who verbally assure you of their feelings and be misreading the situation if your Taurus man doesn't.
Earth signs are hard workers and tend to be more balanced and level-headed than some of the more irresponsible signs. Think about how celebrity Taurus Dwayne 'The Rock' Johnson acts in public.
He isn't overly open about his romantic life because he is so focused on having a stable career and performing at his best. The Rock's toned muscles are a perfect example of the dedication a Taurus man has to be good enough for a deserving woman so he can spoil her. 
Earth Signs Show Their Feelings Through Actions
The bottom line is he won't be with you 24/7 or talking about you all the time. He is a balanced person who wants to have a good life and good friendships, and he proves his worth to you through those things.
What he doesn't say, he shows in his actions. He probably thinks you will be more impressed if he shows you a house he built with his hands even if it took years than if he just said that he will always make you feel special.
You can observe how he spends his time caring for his friends, being responsible and oh-so-thorough. These are desirable traits you will end up loving when you see how nurturing a Taurus is to those he cares for.
Give Your Taurus Man the Benefit of the Doubt
We women have strong gut feelings, but sometimes they are not completely accurate. If your gut is telling you something, it might only be telling part of the story. Here's an example. 
A friend of mine is married to a Taurus man. She understands astrology well, too. She and her husband are so close that she can usually sense how he is feeling. 
She had a gut feeling that he was with someone else and decided to just ask him about it instead of getting angry and accusing him. It turns out he was having a heart-to-heart with a guy friend who was going through a hard time. Her intuition was right when it told her he was close to someone, but he was doing what we love most about our Taurus men—being a reliable friend.
Signs That He Is Still Interested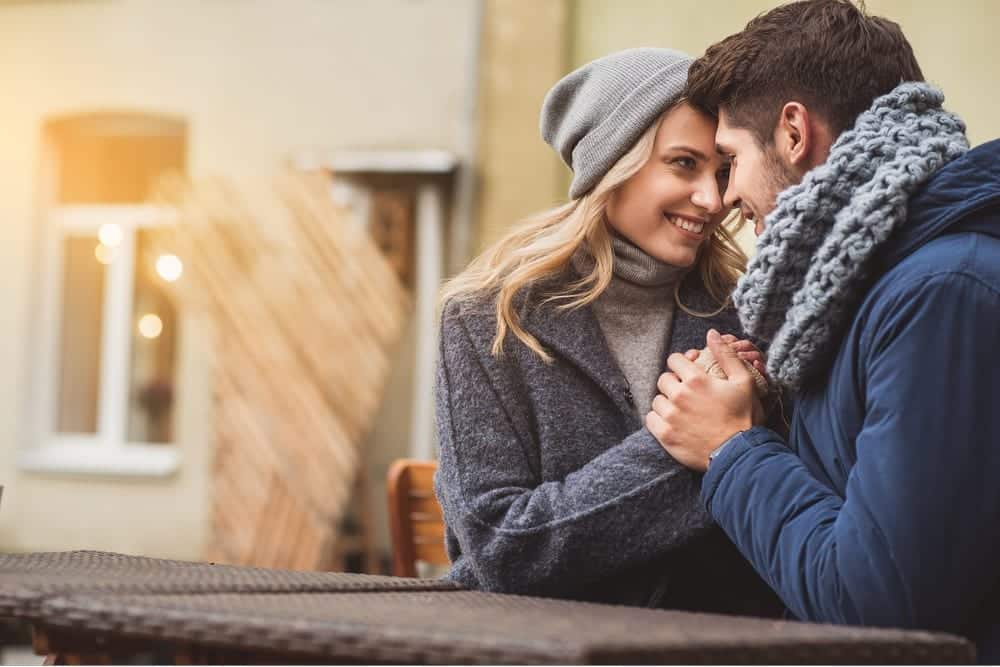 When you really know the Taurus personality, you'll be able to tell if he is still interested. Here are the ways a Taurus shows affection which will indicate he still has those special feelings for you.
If he is offering to help you with things around the house or with your car, that means you're on his mind and he is trying to show you he cares. Take this for what it is: a sign of affection.
Also, a Taurus likes to spend one-on-one time with people in romantic places. He will savor the experience of a classy dinner, a weekend with just the two of you, or even going to the movies. But he needs to plan these things out to make them extra special.
Finally, if he simply wants to spend time with you, that means he is still smitten. These relationship-loving types value a companion, and if they are just going about their day but want you around, it means they consider you someone special.
If You're Still Not Sure
Even if you aren't seeing acts of love, you still shouldn't assume your Taurus man doesn't have feelings for you. He might be helping his grandmother do her taxes or fixing a leak for a neighbor—because he's just that kind of guy.
You need to ask him where things stand even if it makes you nervous. A Taurus is a 'what-you-see-is-what-you-get' guy. You might be thinking there is some complex game going on in his mind, but rest assured, he is not the manipulative type.
A direct conversation where you don't beat around the bush will help you relieve your anxiety. Taurus will be honest, and remember: he's not a mind-reader! So you can't expect him to know how much you may be freaking out inside if you aren't direct and honest with him. 
Why You Have to Be Direct with a Taurus Man
Like a literal bull, a Taurus sets his mind to something and must complete it because he prides himself on being a man of his word.
That's why he might not even realize if you're spinning out about him not showering you with affection for a few days. He may think everything is hunky-dory, even if you're already thinking there are nails in the coffin of your relationship.
He might be totally consumed in a project, caught up helping a family member, or just going about his day, not realizing that he's been sending mixed signals. He isn't constantly trying to figure out what you're thinking, and he assumes that you will keep moving in the same direction unless you talk about what's on your mind. 
He isn't overanalyzing every gesture, how long it takes to respond to a text, or exactly how much time you spend together. He can often be oblivious to your emotions if you don't tell him how you're feeling, and this stems from his innate practicality.
Why Some Taurus Men Don't Fit the Type
Once in a while, I find clients who say that their man isn't acting like a Taurus. They are confused because their Taurus man isn't an honest, stable, and stubborn type.
If your instincts are telling you the Taurus characteristics don't fit your man, do some more digging to see what his moon sign is. There's a chance that he is acting more based on that sign than his sun sign.
Basically, the moon sign represents his emotional needs and really can influence how he behaves in relationships. You can find out his moon sign with his birth date. 
How to Keep This From Happening in the Future
Astrology teaches us how to best engage with our partners and keep the confusion out of our relationships. Instead of feeling like we are back in high school, swimming in a world of uncertainty, astrology guides us in how to handle our relationships with skill and maturity.
You can't expect a Taurus to always be trying to please you because he values balance in his life—and while he loves his partner, he also gives equal time to his health, career, family, and friends.
You know he's not super intuitive, so if you want to know where you stand, just ask. He isn't trying to make you unhappy, but you have to be direct and tell him what you are going through.
Read next: 5 Ways To Tell If There's A Future With Your Taurus Man
My Final Words of Advice
If he actually doesn't have feelings for you and isn't being warm and fuzzy because he has moved on, don't waste your time trying to change his mind. A Taurus doesn't let anyone mold him, and if he is meant to come back, it will happen naturally. 
Go do something for yourself, have fun doing what you love, and someone better suited for you will show up when you're enjoying being you!
Is he right for you? Find your current compatibility score with my free love compatibility quiz. Please share if you've put this advice into action and how it worked for you in the comments below.
---
---