One of my lovely readers had a huge fight with a Taurus guy she recently started dating, so she decided to turn to me for help. Here's how I helped her approach her Taurus guy again and make things right between them.
CATHERINE:
Hi Anna,
I've been seeing my Taurus man for about 4 months and last week I impulsively suggested we take a break from our relationship after hurtful words were exchanged between the both of us. I'm an Aries woman, so I tend to be quite feisty when arguing with people.
After a day of space and thinking everything through, I realized that taking a break was a mistake so I apologized and tried to reconcile. However, it seems that I've lost him forever because now he won't even look at me. He even said that a break was a good idea.
To give a little more insight on our relationship, we work together. I've known him for over a year, but we started seeing each other romantically four months ago. He is three years older than me, divorced, and has a son with his ex-wife. I've never been married.
This is our first real "fight" and I've already made three attempts to show him that I am sorry and that I still care, but he has already closed himself off from me. I want to make things right and fix things between us, but I don't know how. How should I approach him from now on?
Thank you!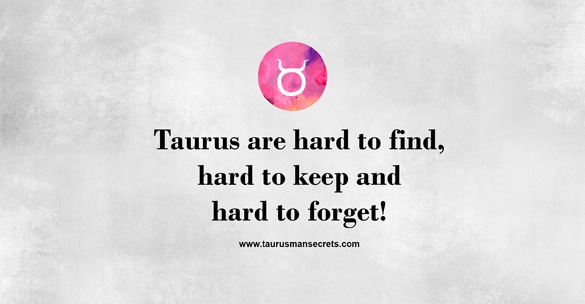 ANNA:
Hi Catherine!
Thank you for writing in and sharing your story with me! It sounds like you wounded his pride in some way. Whatever words were exchanged prior to the suggestion of taking a break is probably the key to what really happened here.
Suggesting a break wouldn't be a point of "ending it all". If you think back to what was said, that was probably more telling than anything else.
Even once you wound a Taurus or make him angry, he will get past it. He won't do it quickly, however. He has to process everything that happened, if you've apologized then he'll have to SEE that you're not going to hurt him again, and there has to be time between you two.
So since you suggested a break; he's not expecting to handle it any other way right now. The best thing you can do is give him time and space so that he can calm down and think things over. If you try to push him; he may permanently close off.
Since you work together; you won't completely be apart. Therefore he's forced to think about it even when he doesn't want to. This is good for you as he cannot just completely freeze you out.
Right now he's trying his best to do that as he's trying to hurt you for having hurt him. So the best you can do is apologize, explain your side and then let time elapse so that he can figure out his feelings. I know that isn't easy but it's the only thing you can really do. Give it time.
I hope this helps you, sweetheart. You'll be in my thoughts! Click here for more details on him!
Is he still ignoring you? Claim Your FREE Copy of My '30 Dirty Little Secrets About Your Taurus Man'
---
---