The Taurus man is born under a feminine earth sign which makes him strong and stubborn, fierce and gentle. Ruled by Venus, your Taurus man really appreciates luxuries of all kinds. Any thoughtful gift that shows you understand his taste for the finer things is bound to be appreciated and make him feel loved.
If you want to honor his star sign in your choice of a gift then but him an emerald. This magical Taurus birthstone protects your Taurus lover against infidelity (his greatest fear), improves his memory and ensures loyalty.
Lucky colors for Taurus are pale blues and mauve, the calm classic colors of gentle refinement. If choosing flowers for a Taurus man (his earthly senses are delighted by flowers and plants), the classic flowers for Taurus are the violet or the poppy while trees for the bull are the Cypress and the Apple.
The bottom line when shopping for a Taurus man is to spend more time thinking about what he needs than the money you spend the actual gift. He is a sensitive soul who will appreciate the thoughtfulness behind the smallest gift if it was chosen especially for him. Always take care to wrap your gift and include a handwritten card, as small gestures like this are important to him.
1. Luxury and pampering all the way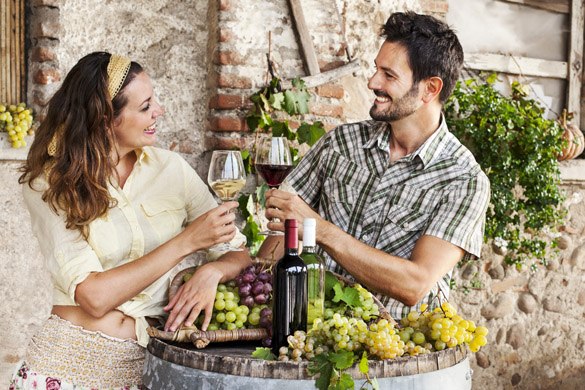 Your Taurus man is a great appreciator of fine food and drink, so he'll be thrilled by a reservation at the chef's table of a critically acclaimed restaurant. He'll be just as charmed if you don an apron, play his favorite music and cook him a special meal at home.
Spoil him with a luxury weekend on an organic wine farm where his earthy aesthetics will be charmed. He loves luxury and quality but this doesn't mean he is swayed by status or expense, so go for quality and originality over quantity and expense and you cannot go wrong. If he loves whiskey a bottle of single malt is the thing, if he is a writer, then a collectible vintage typewriter will make him feel loved.
Whatever you decide to buy for him, go for the classics and not the trendy "designer" brands, as he loves any statement of enduring value. Anything that is made by an artisan, from beer to bread, will please him more than a mass produced item, no matter how expensive it is.
2. Buy him art, music, or collectible items
The sign of Taurus rules over the throat and many natives of this sign love music and singing. If you know what kind of music he likes, a collectible recording or ticket to a live performance will thrill him to bits. If you don't have much money then make him a personalized mixed-tape of songs you love and want to share with him. He will notice the effort and treasure your gift.
Artworks or anything else he loves to collect will always go down well, but the danger here is misreading his taste. He will be too polite to say anything so if you want to play it safe, give him a gift voucher for any store that sells fine or handmade goods. He won't think you unromantic if you admit you didn't want to offend his impeccable taste. If in doubt give him the chance to choose something handmade and beautiful that is exactly to his taste.
3. Tempt all of his senses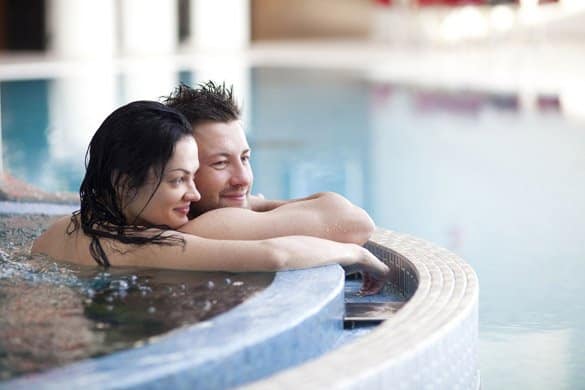 As the sensual, demonstrative lover of the zodiac, your Taurus man loves anything that smells delicious or feels luxurious. He loves being pampered and he delights in earthy luxuries so you cannot go wrong with a gourmet gift of fine wine, chocolate, cheese or any exotic delicacy he loves.
He will also love a gift of a live tree or an outrageous flower display, and an olive or lemon tree in a handsome ceramic pot will make your bull feel especially loved and understood. He will also be charmed with an outing to a day spa that overloads his senses with luxurious natural scents. If you can only afford to buy him a scarf or a pair of socks, make sure that you choose natural fabrics like silk, cashmere or wool.
4. Practical, thoughtful gifts will win his heart
It may not seem very romantic to you, but a Taurus man is a practical creature at heart and he loves any gift that acknowledges his practical drive to succeed. You may think these items are boring but a leather bound diary, a fine new wallet or a handmade belt, as well as a luxury pen, stylish briefcase or elegant umbrella will go actually go down very well.
Your Taurus man is a homebody who loves being comfortable and secure, so fine cotton sheets, an artistic handmade rug, a luxurious monogrammed bathrobe, a pair of sheepskin slippers or a pair of elegant socks in natural fibers will warm his heart and be used with much pleasure. Learn as much as you can about Taurus man right here!
At Last! Claim Your FREE Copy of My '30 Dirty Little Secrets About Your Taurus Man' (valued at $27, yours Free)
---
---