Taurus men are extremely desirable as romantic partners and especially husbands. I, personally, think they are the best men to marry, and probably the reason why I chose to settle down with my dear Taurus. Honestly, they will love you like no one else!

There is just something so solid and assuring when you are in the arms of a Taurus man. It is a pretty incredible feeling; the devotion and loyalty that they have for a woman.
But you might wonder how you can keep your Taurus man happy in a marriage? Continue reading to find out all the secrets to a happy marriage with a Taurus man.
6 Secrets To A Happy Marriage With A Taurus Man
1. Security And Stability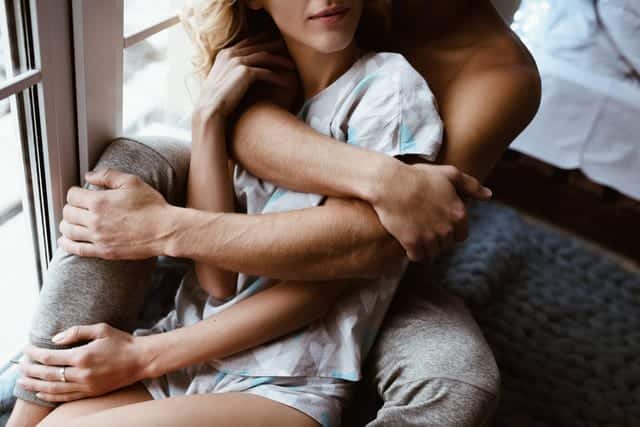 A Taurus man needs a lot of stability and security in his life to feel truly happy at his core. He does whatever he can to live as comfortably as possible and this means he really hates drama and being in a relationship where everything is up and down all of the time.
This guy just wants peace and harmony in his marriage. So, if you're married to a Taurus man and you are a bit of a drama queen, then you might be in serious trouble. The thing is, a Taurus man is incredibly patient, but he definitely has his limits.
If you don't do something about your mood swings then you are going to seriously turn him off and maybe even get him thinking about divorce. If you have any emotional issues, then it is best that you deal with them before you get involved with a Taurus man.
He wants to be comfortable and know that he can rely on his woman to be there for him. You need to be his peace and comfort, not the drama he has to go home to in the evening.
2. Be Savvy With Money
The one thing a Taurus man considers important in his life is his money. He works really, really hard to sustain a life in which he can live comfortably, but he puts a lot of effort into it. Like the hours he works and the way that he sets up his monthly budget.
Having a woman by his side who understands and respects this is extremely important to him. She needs to know how to be responsible with money, especially if he is the breadwinner in the relationship.
There is nothing worse to a Taurus man than a woman who will blow all his hard work on clothing and accessories. I mean, don't get me wrong, a Taurus man loves good luxury and also prides himself on looking put together and attractive, but he is the type of guy who will save and purchase pieces that are going to last him a lifetime, not blow it on the latest trend.
If you want to impress your Taurus husband, then remember how big money is to him. Be sure to show him that you respect this and don't spend his money all willy-nilly, he'll see this as a major turn-off.
3. Be Respectful Of His Routine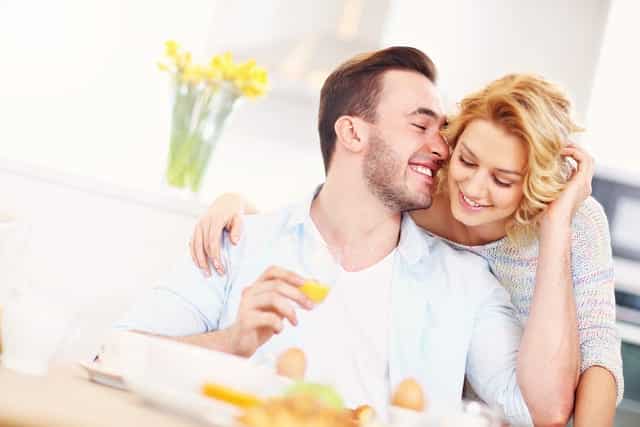 Taurus men sometimes get the bad rep for being boring and predictable, but this is only because they understand the importance of a routine and discipline. They like knowing what to expect in their day and to them, routine affords them a certain kind of freedom.
A Taurus man likes being in control and his routine gives him a great sense of control, which he needs to feel like a man. Try not to disrupt this too much because it might make him feel really uncomfortable and anxious.
If you want your marriage to go from rocky ground to solid terrain, then be sure to respect his routine and love for planning. He struggles a bit to be spontaneous and this might be something that you are going to have to learn to accept about him.
But wouldn't you rather be with someone who puts in the time and effort to plan a date and put real thought into it, instead of someone who thinks about doing something at the last minute?
4. Don't Try To Change Him
A Taurus is steadfast and stubborn; when he has made up his mind, he has made up his mind and there is almost nothing you can do to change that about him. In fact, the harder you try, the more he will dig in his heels.
Accept that you are going to struggle to change him. He likes what he likes and is a very slow-moving person, if anyone tries to rush him to be something he is not, he gets uneasy and anxious.
It is best just to accept a Taurus man for who he is, then trying to change him because he really doesn't want to, and if he does, it needs to come from a place of inspiration and motivation inside of himself.
This man needs patience and acceptance, this is truly all he desires from his wife, so you need to be prepared to understand that you are going to have to love him unconditionally. If you want to change so badly, then look within yourself first.
5. Make Him Feel Special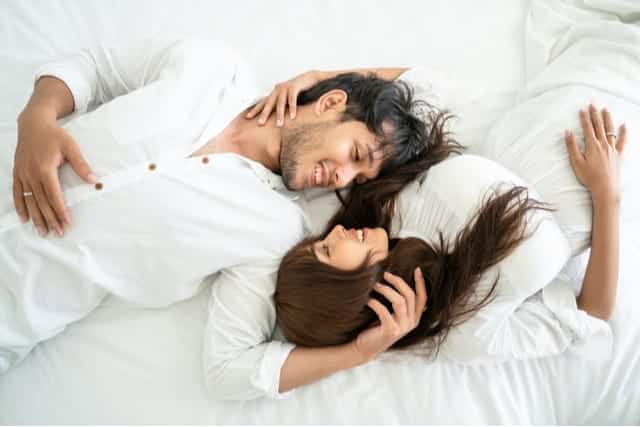 A Taurus man is an Earth sign, which means that he is innately materialistic. This isn't a bad thing at all, he just likes his stuff. Things make a Taurus man feel safe and secure and like he has enough because one of the Taurus' natural drives in life is to want to own things.
One of the best ways you can make him feel special is by giving him gifts. He loves to receive presents from people because it makes him feel loved and appreciated, but mainly because you took the time to think about something special that he might like.
Be sure to give him little gifts as often as you can afford. Remember, it can be something small because, at the end of the day, it is truly just the thought that counts. However, for a Taurus man, this goes deeper because he is actually quite sentimental and really attaches emotional value to the things he owns.
6. Have Regular Sex
A Taurus man has to be one of the most sensual signs in the Zodiac, if not the most. This guy loves touch and physical contact with his missus and this means he has quite a big appetite for love-making.
He needs regular sex to feel emotionally connected to his wife. He loves making love slowly, romantically, and passionately, plus he is definitely concerned with your needs and will go out of his way to give you all the pleasure that you could ever imagine.
He just wants to be touched and adored and after sex, the two of you can end it off with a good cuddle because he really enjoys skin-on-skin contact.
Never deny a Taurus man sex out of spite to get your way, it will feel like a huge betrayal towards him and will really hurt him at his core. Recognize how important this is to him and the two of you can have a seriously happy marriage.
Read next: How To 'Read' A Taurus Man's Text Messages: 5 Examples Decoded
Conclusion
Taurus men are quite something. If you want to be with a man who is going to make you feel safe and protected then you have found yourself in one seriously lucky position. This guy will adore you to the end of time, but this means that you are going to have to put in the work to make him feel good as well.
This relationship needs to be about give and take. Adore your Taurus man and he will keep showing up, making you his Queen.
Are you married or in a relationship with a Taurus man? What is going on in your relationship at the moment? Please leave a comment in the section below and give me all the gossip! I seriously love hearing from you ladies so please don't be shy!
Wishing you all the love and laughter.
Your friend and Relationship Astrologer,
Anna Kovach
---
---