Are you a Leo woman about to face a break up with a Taurus man? Maybe you want to initiate a split? Here are some things you may want to know about this possible break up.
Mulling it over…
The Leo woman and Taurus man is not the best match to start with. They have the capability to work on it but they'd both have to bend to extents that neither are comfortable with.
They are both strong willed and ego driven. The Leo woman will want to be the dominant one which will set Taurus off balance. This isn't a good feeling for the Taurus man at all.
He wants to be the man and not the other way around. He also likes having a nice routine which could become very boring for the Leo woman. She wants to be more spontaneous and fancy free.
The Leo woman wants to feel excitement in her life while the Taurus is happy to remain on track and heading forward.
This match can actually work but it would take a whole lot of putting in time, patience, and working it through. Whether or not the Leo woman or Taurus man is able to do this; it will not be easy.
Both of these signs are fixed which means neither of them likes to change for anyone. That also means they aren't very flexible when it comes to getting along with their partner.
These two are very dominant and probably do not understand each other very well which makes for a good bit of friction in the not so fun way.  At first the Leo woman will try to be playful but her Taurus man will not see it that way.
He will see it as her being aggressive and trying to take control. The Taurus man will not like this at all. It will make him thrust his chest outward to remind her who wears the pants in the relationship.
Getting on with it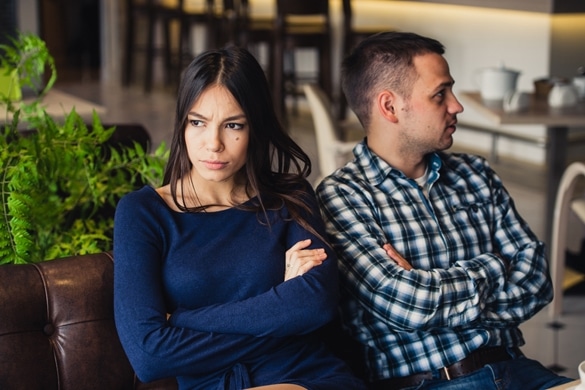 There is no easy way for these two to break it off. They very likely will be upfront and verbally offensive. If they've reached the point of no return, the Leo lady will swipe at the Taurus man and he will respond with his horns.
These two have no way to find tenderness once they've decided to possibly part ways. The Leo woman will most likely be the one that takes control in the break up as well. She will realize he's not for her and want to move on.
She will break it off and when she does, she'll do it in what she believes is a graceful way but the Taurus man will take it badly. He may lash out and say some things that are not very nice.
Finding friendship afterward isn't likely with these two. Taurus will see the break up as a failure and will likely blame her for it. He's good at pointing the finger as to why it happened at all.
The Leo woman will see that she deserves more passion and excitement in life thus easily letting go of the bull. She knows that it wasn't meant to be and isn't the best match.
Still if they ever did get along, they will harbor feelings for one another for the rest of their lives even if they can't admit it. This is one they will keep under wraps for the rest of their days.
Life Challenges…
The Leo woman and Taurus man break up will likely not be an easy one. It will rattle them both and trying to do it the nice way will probably not work. As such, these two may carry some baggage.
Whatever they went through together will be something they will both have to work on after they have parted ways. Leo's pride may be a little wounded if the Taurus broke it off with her.
The Taurus man will feel like a victim if the Leo woman broke it off with him. So either way you look at it, there will be some damage that comes from a break with these two.
They can work past this of course but it will take time. Taurus will take time to re-collect himself and will figure out what he wants going forward. Leo woman will take time to lick her wounds before she takes another step.
It's very unlikely that these two would ever reunite in a relationship. They had a hard relationship and a hard break up which causes them both to leave each other in the dust.
The memories will always remain but the desire to be around each other will fade with time. Neither will want to go backwards and try again.
The Bottom Line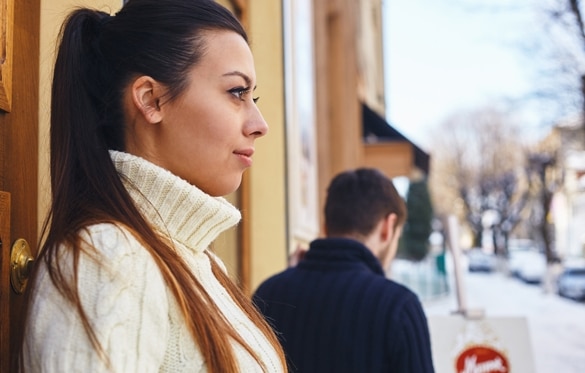 In all honesty this isn't the best match and can be quite difficult to deal with. It can also be brutal if a break up occurs. However, there is ALWAYS a light at the end of the tunnel.
There are the rare few that can learn in advance what they're partner may be like in order to work around it. If the Leo woman can learn all about what a Taurus man could be, how he may react, and what he expects; she can learn to figure out compromises.
In fact, by taking the time to truly get to understand the Taurus man, the Leo woman could very much learn how he wishes to be treated and could live happily ever after.
If she understands how he can be inflexible at times but be quite loving and stable when she needs him; they could explore a long lasting love that could endure through the hard times.
It's not all doom and gloom. There are always exceptions to the rules when it comes to love; especially if the moon signs are better fitting for one another. There are different facets that can play out very differently.
Not all Taurus men are the same and not all Leo women are the same. Keep that in mind when you're seeking out a partner. Love can happen anywhere.
If you're ready to understand more about how compatible are Taurus man and Leo woman, check out my brand new Taurus Man and Leo Woman Love Compatibility Guide, and if you want to catch him and keep him click here to learn more about Taurus Man Secrets.
---
---