Trying to find how hot things are in bed for an Aquarius woman and a Taurus man? Here's how sexually compatible the two of you really are. This article will help you discern what the possibilities are.
Oil and Vinegar
These two are so incredibly different from one another that if they DO end up in bed; it would be a surprise. Though they may find one another attractive; they aren't likely to agree on important life issues.
This means that once they start talking to one another, making it past the first date or encounter would be incredibly rare. Still; it's not impossible for these two to make a go at it.
The problem is; Aquarius is a freedom lover and adventure seeker. While they do share the common bond of taking it very slow; Taurus does because they want to be sure and Aquarius does because they don't really want to commit.
In bed, the Aquarius woman will likely think that the Taurus man is a bit bland and boring. She's used to being quite wild and adventurous. The Taurus man can be coaxed into trying new things though.
If they can discuss the possibilities of what they can do in the bedroom; this may be enough to turn them both on. If this happens then there will actually be fireworks! It's just getting to the point that will be the feat.
Random Explosions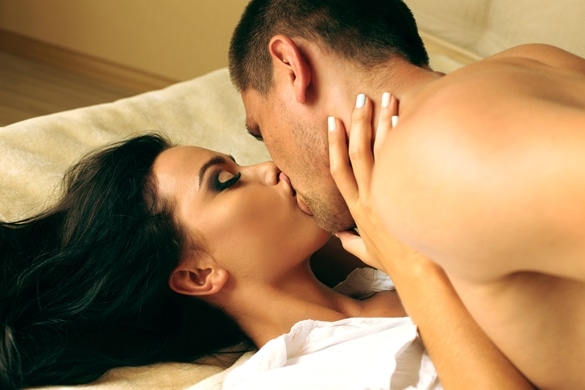 These two may not be great partners for a relationship but they CAN navigate themselves well in the bedroom which would cause them to think about whether or not they can maybe work out their differences.
These are the two that will rub each other the wrong way on an everyday level but it may be one of those things where they get so mad, they go have angry sex which turns out to be really hot!
In fact, neither is opposed to getting down and dirty. The bedroom may be the one place where they can agree and be in harmony with one another. It's likely to be quite spicy between the two of them when it comes to sex.
The Aquarius woman wants to have fun with it and see what all they can do together. Taurus will not have a problem having some serious stamina for his Aquarius lady.
There isn't likely to be inhibitions where the Taurus man and Aquarius lady are concerned. They don't mind letting it all hang out with one another. They will be fearless and sexy.
Beyond the bedroom
These two can be super hot and steamy in the bedroom but if they want a lasting relationship; they'll both have to learn to bend in order to make it work.
Again, these two can be quite different. Aquarius women are very independent and are free thinkers. Taurus men are independent to a degree but they do want assurance that there is stability.
With time the two could work things out and find common ground. They have to both be willing to do this.
Aquarius women can be unpredictable at times which could throw the Taurus man off a bit. He likes things to have a bit of structure. He wants to have a routine to feel comfortable.
However due to the Aquarius woman's desire to be more spontaneous; she could definitely give her Taurus man a run for his money. He won't like her being so random. This would be something they'd have to work out.
Aquarius isn't good at giving themselves up in compromise but it's not impossible if they love someone enough. I've seen an Aquarius woman give in before but it seemed like part of her died when she did.
It's not an impossible match but it would be difficult for these two to see eye to eye on important life details. Aquarius will want to travel and do fun things while Taurus may want to spend more time at home.
The long road ahead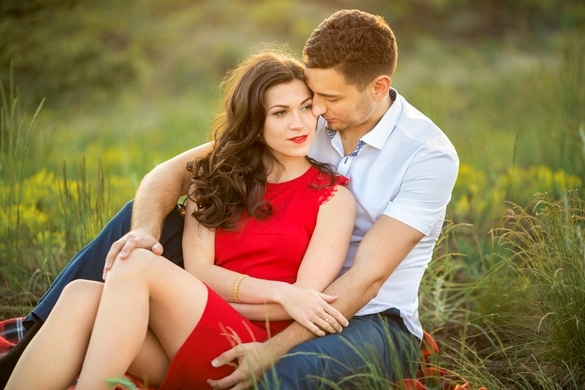 Could these two make it if they tried to have a long-term relationship? Well, that depends on the two of them and whether or not they can compromise for one another.
Both are very stubborn and both want what they want. It will depend on how flexible either of them can or are willing to be with one another. It also could depend on things like what their moon signs are.
Their rising sign could also be something to take into account. By sun sign alone; I think these two may find the road ahead very tough. They have plenty of passion and sexual draw between each other.
Outside of the bedroom though; they seem to lack the gel it takes to keep things smooth between them.
Aquarius woman will want to go to the newest club or spend the night out on the town where the Taurus man may want to stay in. He can be coaxed to new restaurants but he isn't too much keen on spending the night out.
Taurus man in bed with an Aquarius woman – Will it last?
Again, keep in mind that not ALL Taurus men are this way and not ALL Aquarius women are this way but most of their sun sign dictates that their relationship would be somewhat difficult.
It's not the worst match but it's also not really the best. Being able to connect on a sexual level is fantastic. However; if they cannot find a way to make other facets of their life line up, they may not make it.
Whether or not these two can make it long term will take a whole lot of talking, understanding, and compromise. Neither of these signs is the best at bending or compromising for someone else.
The Aquarius woman may resent her Taurus man eventually for having clipped her wings. Though it was her choice; she'll blame him. He may resent her for making him go out more than what he's comfortable with.
There are lots of things for these two to consider before diving into a long term plan together.
If you're ready to understand more about how compatible are Taurus man and Aquarius woman, check out my brand new Taurus Man and Aquarius Woman Love Compatibility Guide, and if you want to catch him and keep him click here to learn more about Taurus Man Secrets.
---
---