Are you a dreamy Pisces woman who is suddenly drawn to a Taurus man like a flame? There is a reason! Check out this information to find out more about this attraction. Learn all about the sexual compatibility of a Taurus man and a Pisces woman. This is how you two work in bed.
Instantaneously Drawn In
These two have some chemistry that will help them be drawn in by one another. The Pisces woman is always looking for her soul mate but she's also looking for someone that will provide her with stability.
The Taurus man isn't really looking for his life mate but he's accepting of one that may come along. The Pisces woman seems to be the perfect dreamy sweet heart he's looking for.
The Pisces woman is kind, understanding, empathetic, and is the type of woman the Taurus man dreams of. He will feel this about her almost immediately and will have a hard time holding himself back.
True to form though; the Taurus man will do whatever he can to be around her as much as he can and hope that she'll make the first move. Taurus men don't like to make the first move.
If they can work past this little hurdle, the two could find themselves in bed rather quickly. The Pisces woman will offer tenderness and he will be sensual with her. This truly feels like a sexual match made in heaven.
Sexual Draw for one another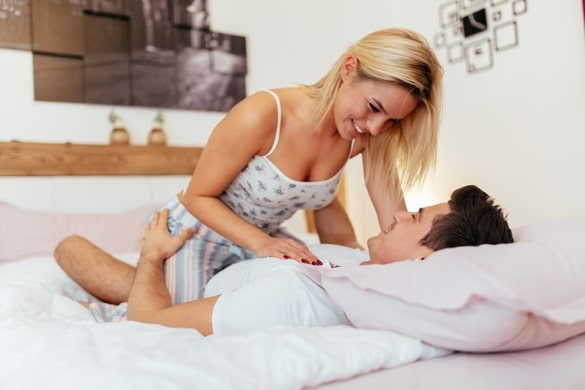 The more these two spend time together; the more they realize that they're a really great match. It's not likely the two of them will just have a mere one night stand but anything is possible.
It's likely with this match; the Taurus man will want to provide the Pisces woman with what she wants which is the promise of a stable future. This is ONLY if he commits himself to her.
Remember that some Taurus men are seen as not loyal but that's not entirely true. You see; it depends on what level of commitment they've given. If they have decided you are the one; they will not stray.
It's a matter of figuring out what level you're on with him. The Pisces woman will find out very quickly where she stands in his life. At the beginning, they will have some really amazingly spiritual growth type of sexual experience.
It will seem to both of them that this matchup is something sent to them on purpose for them to finally be with the right person. They will bond very quickly and very sensually.
The sexual experiences will be more soul shaking and tender than it is anything else. These two don't match up to have casual sex. They match up because they feel that they have found the right person.
Again, nothing is impossible but 9 times out of 10, these two will not get together for just a hook up. They will feel too much for each other and will want to be more than just a one night stand.
They will also probably not subscribe to the friends with benefits scene either. They will care too much for each other and it wouldn't work out very well. One may feel far too much for the other or they would just feel awkward.
Life blending
It's highly likely that the Taurus man and the Aquarius woman will want more than just casual sex. These two will meet and once they do have sex, there will be such a deep bond; they won't want to break it.
These two have chemistry that goes far beyond just their physical bodies. Their souls will intertwine and will cause them to become very close. If these two are lucky enough to find one another; they'll be very happy.
The things that may irritate another sign, these two are able to work it out. Taurus can be jealous or possessive. The Pisces woman will not give him any reason to feel that way.
This allows for the two of them to truly trust one another. This is the diamond in the rough connection. The Pisces woman needs to learn though; not to be too dependent or needy when it comes to her Taurus man.
Taurus men do not like needy women. He may be willing to overlook it sometimes though because of the deep connection and love he has for his Pisces lady. So again; there is compromise in a loving form between these two.
Whatever problems they may have; seem to just be minor and nothing that would make or break them. This makes them a perfect match. Of course no one is perfect in life. However; these two together seem to have it down.
In conclusion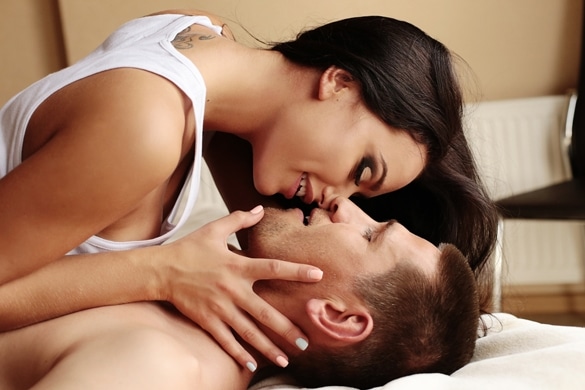 These two make an amazing connection and partnership. They're sex is also incredible as its genuine and from the heart. It's a soul mate type of bond that can flourish into so much more over time.
If you're planning to take a roll in the hay with a Taurus man my dear Pisces lady; you are in for quite a treat. Expect that this man will go all out and treat you like a queen.
You are the woman he dreams of and covets. If you allow him; he will please you in and out of the bedroom. He'll sweet talk you and make sure you're well satisfied in your desires.
He will go out of his way to fulfill your greatest fantasy. Give him your all and he will certainly give you his. There will be plenty of sensual and tasty play in bed between you.
If you've been searching for the man that suits you best, Taurus is definitely one of the very best for you. When you get in bed with him; you'll see what I mean. It's likely he will want more with you.
A romp in the bedroom will often turn into more between Taurus and Pisces. So you had better examine your intent before you dive into a sexual tryst. If you aren't ready, you'll want to steer clear. If you're open for finding your soul mate; this may be the right fit.
If you're ready to understand more about how compatible are Taurus man and Pisces woman in bed, check out my brand new Taurus Man and Pisces Woman Love Compatibility Guide, and if you want to catch him and keep him click here to learn more about Taurus Man Secrets.
---
---