Are you a Virgo woman that is interested in a Taurus man or perhaps dating one? You may be curious what you have in store when it comes to the romance and sex department. Hopefully this information will help give you better vision when it comes to this bull.
Lust at first sight
Virgo women are a bit picky in their choice of mates. Taurus men are as well. That being said, Virgo women are likely drawn to the Taurus male quite easily. Most Taurus men are quite attractive.
Virgo women are also good at holding their own allure as they're well manicured and dressed at all times. Taurus will love this and so a courtship is definitely possible between these two.
There is more than likely surface attraction right away for these two picky signs. If they manage to go on a date, the Virgo woman will love to talk and since Taurus men are typically gentlemen, they will allow her to.
Somehow the Virgo woman is able to figure out what this Taurus man will want without really having to ask him anything. She connects on a spiritual level that actually allows her to instantly know what he desires most.
The Virgo woman can give the Taurus man one heck of a fantasy ride filled with passionate copulation. These two are quite a pair when it comes to bedroom desire.
Mystical Match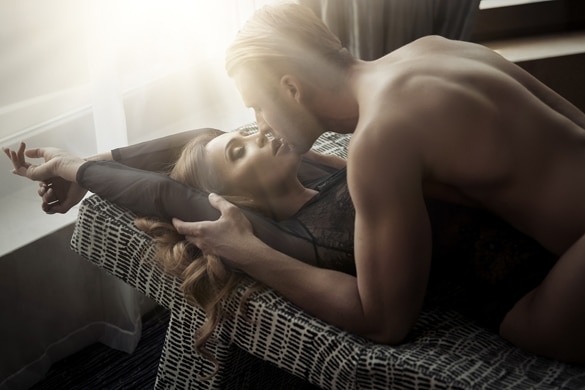 These two won't know what hit them but for some reason though they are a bit different; they are also similar. They both like to take things slowly and this will allow them to truly get to know one another.
It will also mean that if they decide to have sex before they fully commit; they'll take time exploring each other's bodies for as long as it takes to fully know every inch.
The Virgo's eyes for detail will scan the Taurus man's body to analyze it, to figure out what he likes, to tantalize him and make sure he's getting the maximum pleasure.
The Taurus man will enjoy the Virgo lady's ability to give him the full detail job. He will be more than happy to go ahead and return the favor though he's not as detail oriented, he does know how to please her.
There is another level to all of this that they may not even realize is happening. The two of them will mix their bodies but they'll also be mixing their spirit at the same time.
The excitement and pleasure between them will help forge the possibility for a future bond should they consider going through with getting into an actual relationship.
Next Step
When the Taurus man and Virgo woman take the next step; they will start to open up to each other. Taurus will want to build some stability which means getting to know his Virgo lady.
The Virgo lady will do much talking but she needs to be careful to also do a bit of listening as to get to know her Taurus man a bit better. He has a lot to offer her but they've got to keep communication open.
As detailed as a Virgo lady can be; she'll need to absorb what he says and file it for later use. It will help her with managing her relationship with him throughout the longevity they have.
The fire they began with should actually increase and become more intense if they do it right.  What I mean by that is being able to communicate and let each other know what they ultimately need.
Surrendering to love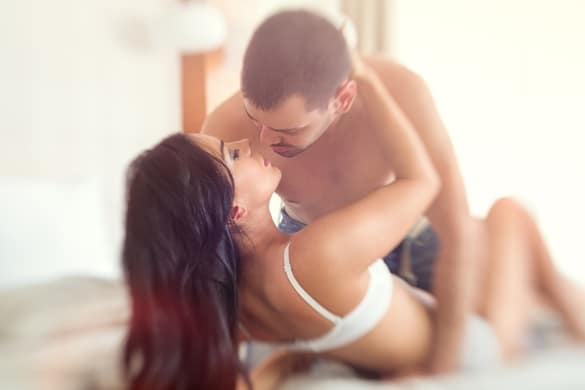 While both signs take their time, it will be the Virgo woman that will do most of the bending in this relationship. If both are ok with this; then there shouldn't be much of a problem.
She will have to make the first move when it comes to making this an actual relationship as the Taurus man doesn't like to chase the woman he's interested in. The Virgo woman can pull him in with her intellectual appeal and wily ways.
Once these two actually do finally surrender to love; they will only make their sex life increase that much more. It will make them appreciate each other on all levels instead of just one.
They can use this ability to make their lovemaking sessions to be very intense and full of passion that neither of them has ever known. This match truly is one that people dream of.
One problem they may have to work past would be if the Virgo woman becomes overly critical of herself. He will not like this behavior at all. If he loves her, he wants her to know she's loved and there is no reason for that.
If she does it too often, they will butt heads. The first few tries, he'll try to console her and prove to her that she's worthy. However after awhile, he'll start to get angry and react in different ways.
This could put a damper on their bedroom visits. It would get even worse if her critical voice starts to point out his flaws as well. Virgo is notorious for pointing out people's flaws.
Taurus has a whole lot of patience but if he gets picked at enough he'll react and it will not be pretty, I assure you. It would be like poking a bear with a stick. At some point he's going to snap.
So for the Virgo woman, she must be very careful and perhaps keep her thoughts to herself when she finds flaws that maybe aren't actually flaws. No one is perfect but Virgo seems to think at times that they are.
They also tend to think that maybe someone else out there is more perfect than their Taurus guy. However; if they sit and really think about it they would realize that he's a pretty darned fantastic catch both inside and outside the bedroom.
This union makes for a lasting one if they can work out the small issues they may have between each other.
If you're a Virgo woman and you're either into a Taurus man or are dating one, you should try to get to know as much as you can. That's why I've made a step-by-step super specialized and — practical — guide for any Virgo woman dating a Taurus man…
It's available on Amazon Kindle "Taurus Man Virgo Woman Compatibility Secrets" on this link here.
I'm sure you'll love it, and I've prepared a bunch of bonuses for you inside. Don't forget to leave a review if you like it, and, of course, find it useful to your relationship with a Taurus 😉
A practical relationship guide for every Virgo woman dating a Taurus man…
(click on image to get your Amazon Kindle copy)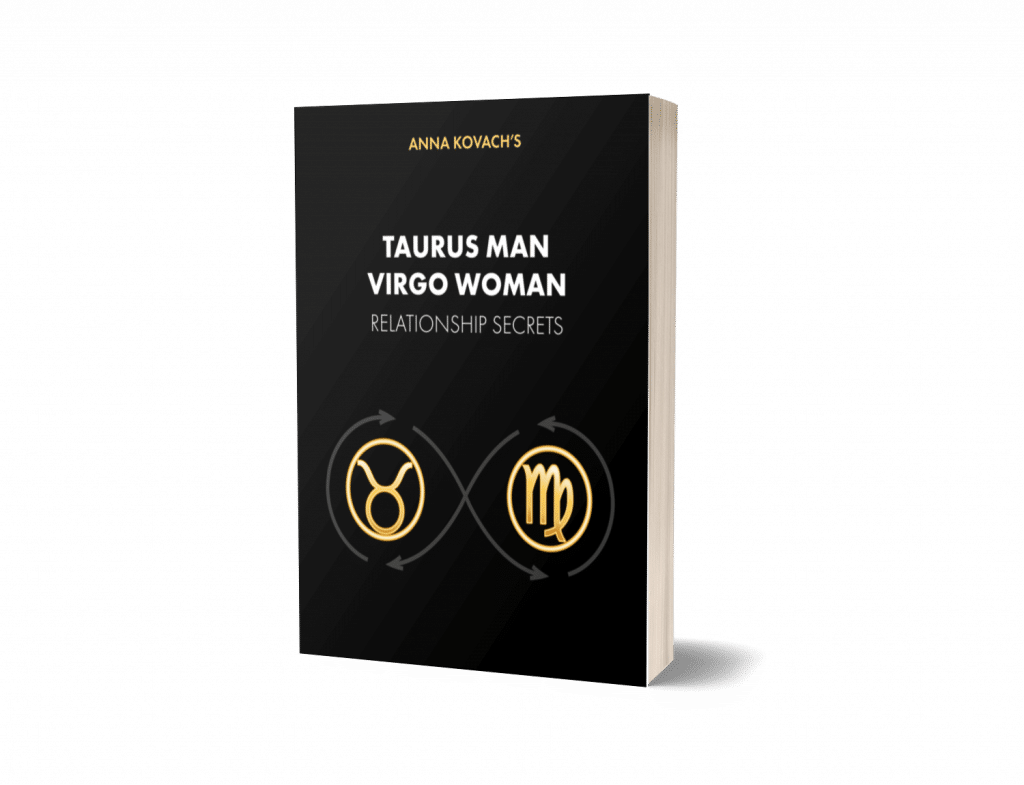 ---
---