Are you trying to impress a very sexy Taurus man but not sure of what you can do that will really turn him on? You're in luck! I've comprised a list from my extensive knowledge of the Taurus man via my own husband. Keep reading for the details on the Taurus man turn ons.
6 Taurus Man Turn Ons
1. Physical Connection
The Taurus man is quite passionate and responds to physical contact. He loves to kiss and snuggle. This can then lead to sensual massage which adds to the moment become that much more special.
You could offer to give him a nice massage but be sure you're kissing and nibbling his neck. He definitely loves this type of sensuality. It shows him that you care and that you want him.
It's important to a Taurus man to know there is a connection on all levels but especially a passionate connection via physical activity. Intimacy is part of the overall picture with the Taurus.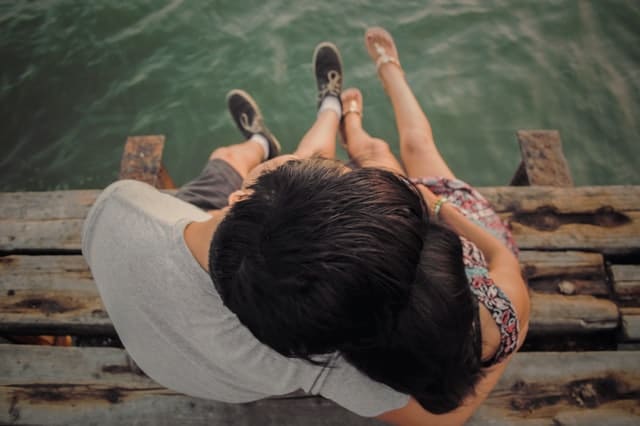 2. Scents, Candles, and Warmth
Taurus man loves feeling comfortable and that he's "at home" no matter where he is. So if you're going to have him over, you want to be sure your place is clean and that it smells divine.
Burning candles with warm scents will get his attention such as Vanilla, Sandalwood, or some other earth tone type of scent. The candle light gives some sexy atmosphere and will lure him in.
The smell will appeal to senses. It would also be good for you to wear some type of perfume or body spray that has a warm scent as well. If you can find a vanilla scent, this would be good bait. Otherwise, something really sex will do the trick.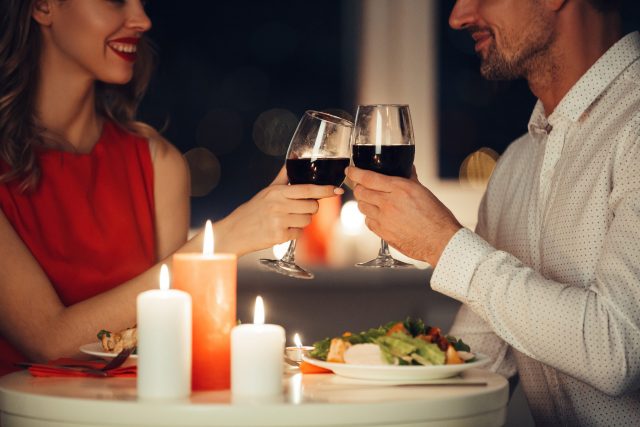 3. Dress To Draw Him In
Taurus men tend to dig women who wear classy fashions that are sexy but not too revealing. He wants to see cleavage but not the point where your boobs are falling out of your dress or top.
He wants to leave a bit to the imagination so that he can wonder what it's going to be like to see or feel your body against his. It's a real turn on for him to sit and ponder about. So make sure you're not showing off too much.
You definitely should wear sexy lingerie though if you're planning to seduce him. Wear it under your already sex outfit. He'll lose control seeing just a piece of your leg with thigh highs on or the lace on the outside of the cup of your bra.
This man loves to have the very best and so you want to appeal to this side of his nature. That means dressing as though you mean business but in a very school teacher type of way. He'll eat it up.
Wearing your hair swept up into a bun would be a nice choice. You could later let your hair down while sipping a glass of wine while chatting closely with him. He'll find it completely hard to resist you.
4. Talk To Him Honestly
This man is one that wants to know who you really are. That means you need to be totally authentic with him. Talk to him about your life's passion and goals. Ask him what his are. Get to know him.
By showing interest in him and giving him information at the same time ensure his level of comfort. He wants to know you are who you say you are and this could take time.
However when you're trying to seduce him, you can try talking to him about what he's looking for in a relationship which can then progress to what he likes in bed. Just don't do this all in one night. Take your time!
Taking it nice and easy will be the ticket to winning the sultry Taurus man over. Flirt with him, put your hand on his and look into his eyes. Doing this will show your honesty and he'll really appreciate that.
Don't try to pressure him into sex though because he may not take too well to it. Then again, he may dive into it but it may hurt you if he isn't yet ready to have a relationship despite the fact that you two just had sex. He's a slow guy.
Read next: 4 Questions To Ask a Taurus Guy to Get Him To Open Up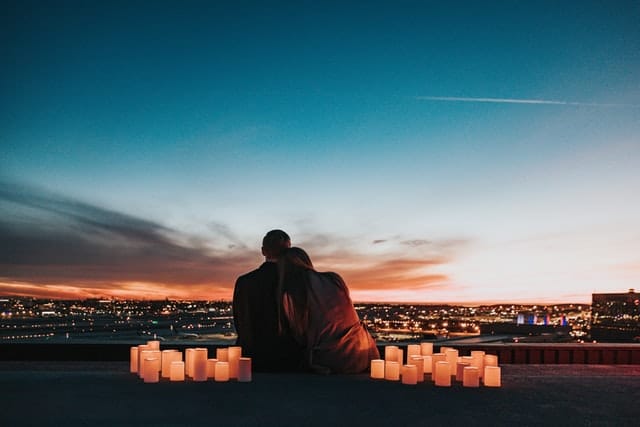 5. Show Him Your Softer Side
Taurus man loves what makes a woman who she is. Talk to him about who you are and let him see what your vulnerabilities are. Taurus guy likes to play the protector and will want to know what he has to protect you from.
The tenderness this man can give you is absolutely something to behold but this only comes when you're open with him about what you're sensitive too, what bothers you, and what you need.
Don't complain a bunch though because that will turn him off. Just simply tell him about yourself and what your fears are. He'll appreciate you showing the sensitive side of yourself and may help him open up quicker.
He may want to hold you in his arms, look you deeply into the eyes, and start kissing you ever so passionately. When this happens, you'll think the world just melted away because he's all that matters in that moment.
Read next: 6 Biggest Turn Offs For A Taurus Man
6. Kissing Him With Meaning
If he doesn't lean in to kiss you but you can feel that he really wants to, it's alright if you lean in and just gently brush your lips on him. In fact, touching his face, kissing his neck ever so slightly, and flirting may be a good start.
This should get him to want to make out with you and that could last for long periods of time. This guy really loves kissing. I mean he could kiss all night long without even diving into the bedroom.
This is fantastic when you two are trying to get to know each other. It makes it so there is no rush and yet you physically are able to give to each other just by lip locking in passion. Those were 6 turn ons for a Taurus Man.
>> Click here for more details on him.
Do you know any other Taurus Man turn ons? Share your story (or situation) with our community in the comment section below (don't worry, it's anonymous).
Wishing you all the luck of the universe
Your friend and Relationship Astrologer,
Anna Kovach
---
---