Taurus men are known to have high standards and good taste. They're incredible people who will never let you down as long as you don't let them down.
Give and take is a giant deal in a relationship with a Taurus man. These few things will let you know what not to do. Stray from these traits and you and your Taurus man might have your happily ever after. Here is the list of the biggest turn offs for a Taurus man.
1. Overly Adventurous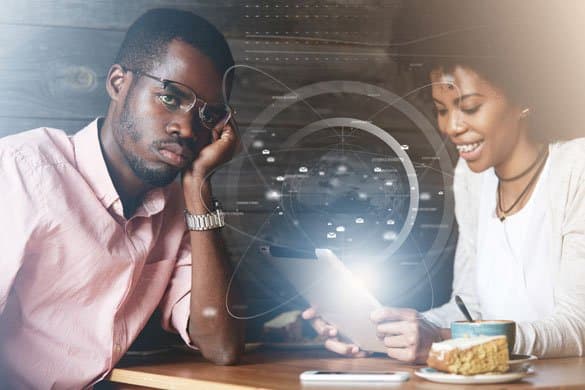 Taurus men love routine and practicality, if you're a big risk-taker, things may not work out well for your love life when it involves a Taurus.
Going on spontaneous dates or adventures isn't high on a Taurus man's to-do list. They're typically quiet and safe men who sometimes can't handle someone being too excited around them.
2. Can't See the Future
Now, this doesn't mean you won't work out with a Taurus man if you're not a psychic, it just means that if you can't see a future with him, it's not worth it.
If a Taurus man is really feeling a connection with you, he'll start planning your future together in his head. He probably wants to have a family- most Taureans do.
If not children, then most likely marriage. If you don't want to get married and start a family, being with a Taurus man may not be the best thing for the two of you.
3. Lazy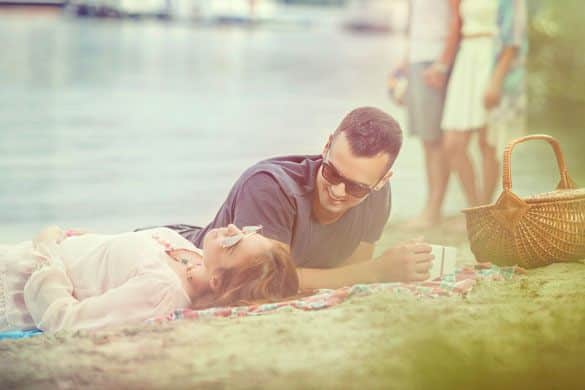 If you're a lazy person by nature, chances are that a Taurus man won't pay you much attention.
Just because Taurus men aren't into spontaneity doesn't mean they're lazy homebodies. Taurus men absolutely love to make something of their life. Fill your day with something fun to do together and he will keep that memory with him.
4. Poor Taste
If you have poor taste in his eyes, nothing much can come of it except a heartfelt goodbye.
Taurus men have some of the highest quality taste in culture, food, and in people. If he's into fine wine and you're, well, not, he may try to get you to enjoy certain aspects of it, but if you just can't deal with that, there's not much for him to go off of.
A Taurus man loves to keep good company. He enjoys being with people who enjoy and appreciate the same things he does. If you're really gunning on being with a Taurus man, research his interests and try to make conversation. This effort you'll make will surely impress him and keep him interested.
5. Unstable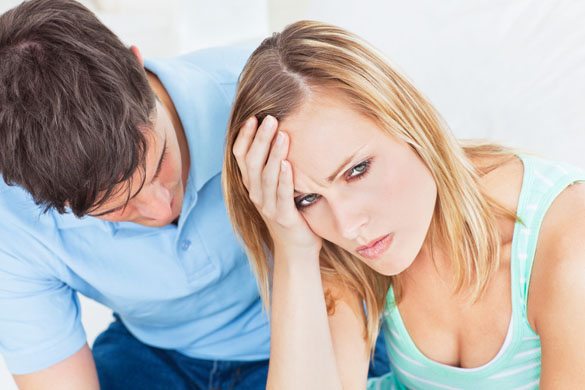 Unstable people are not ones to match with a Taurus man. Taurus men are notoriously predictable. They crave the safeness of predictability in a relationship.
Not knowing for them is a big black hole that they can't explore. Say what you mean and mean what you say while you're in a relationship with a Taurus.
Even if the relationship isn't serious, putting everything out on the table that you have will give him a sense of security and he will feel good and safe around you because of that experience you two shared.
6. Not Thoughtful
Taurus men love to give thoughtful gifts and take you out on dates that matter. The bond they feel with you when you share a sentimental moment will stay with them even when you're not around. If you're not a thoughtful person, they won't enjoy your presence fully.
They love the give and take in a relationship, they love giving gifts and receiving memories and keeping them safe.
When a Taurus loves someone, they go above and beyond the standard for everything. They aren't big fans of people who won't reciprocate that same feeling and urge to please. A Taurus man needs to be around someone who can make him feel loved and secure.
Being with a Taurus man can be tricky, but once you go through all the hoops, being with him will be one of the best things that could ever happen to you. Click here for more details!
They are very nurturing and caring people, and even if you're not the one for them, he'll let you down in a way that makes you feel like you're not being let down. If the moment provides itself to you to be with a Taurus man, take it and run with it.
At Last! Claim Your FREE Copy of My '30 Dirty Little Secrets About Your Taurus Man' (valued at $27, yours Free)
---
---