Are you involved with a Taurus man and not sure why he gets so twisted up when you talk to other guys? Maybe you've got a few really good male friends and he just cannot stand it. Here is some information that may help you understand better why he may be this way.
The secret past
I recently wrote an article of why Taurus men are so secretive. Well depending on what type of past he's had; he may harbor feelings from another experience. Perhaps he had someone cheat on him.
It's also possible that another woman let him down. She may have had some male friends and ending up sleeping with one or perhaps breaking up with him for her friend. There are many variables that could cause a Taurus man to feel possessive.
Chances are; he's always been rather possessive of relationships as well as anything else in his life. That is just how Taurus is. What is his is truly HIS. There is not typically middle ground.
Maybe he's been hurt by multiple women who had other agendas. He'll not likely ever tell you about them though because he likes to keep the peace and leave the past in the past.
As nice as that may sound, he still carries the feelings over and the baggage can cause problems for the two of you.
Desire to posses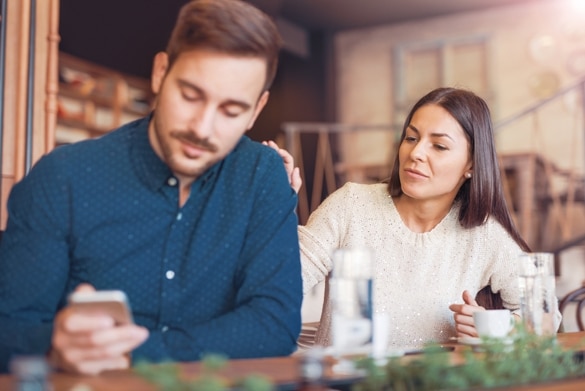 Taurus men consider their stuff to be off limits to most other people. In some cases, he doesn't even want you tinkering around with his possessions. He may allow you to touch some but I guarantee you; not everything.
He doesn't mind driving your vehicle one bit. In fact he's impressed by the trust you hold for him. However when the shoe is on the other foot; he most likely will not let you drive his vehicle.
It's not that he doesn't trust you; it's that he doesn't want you driving HIS vehicle. This type of mentality works all the way around for this guy. Just as he considers his stuff his, he considers his partner to be his as well.
That means that being with a Taurus man; you'll need to have some extra understanding. He will likely see you as a possession and therefore, he doesn't want anyone else near you.
The more he loves you, he more aggressive about it he may be come. He is already this way with his close friends and relatives that he adores. He also sees them as his.
He is the man's man out of the zodiac and will express himself this way. He was born to be dominant and possessive. It's just in his DNA. There are some possibilities of lesser intensity.
This would greatly depend on his Moon sign or Ascendant sign. It's always important to look more at the other aspects of his chart to see just how deep into this being possessive he is.
Accruing the best
As you may have seen before; Taurus men always wants the best of anything he buys, eats, or the relationships he gets into. He will choose quality every single time.
Since he's good at picking out the best of the best; he considers you part of this as well. As such, he wants to protect what he's worked so hard to obtain. He's like a kid that has lots of toys but doesn't want to share them.
He may be the kid on the block that has all the neat gadgets and fun things to play with but yet he's always alone. It's simply because he doesn't want to share and take the risk that someone else may break them.
Likewise, if he allows for you to be with your male friends, he will have stipulations to that. He may not verbalize it easily but you'll know when you've upset him or not.
He will expect that you go to very public places and out in the open. He will think that doing things that are a bit more intimate are inappropriate such as one on one time with your friend alone at your place or his.
Going to a movie or out to dinner at a fancy restaurant is a no no. He will see this as betrayal even if you don't have that intention. Whatever you used to do with your guy friends before you met your Taurus; you will likely not be able to do those now.
There can be some compromise but you'll need to sit down with your Taurus and explain the extent of your friendships. You may find yourself defending those friendships but if you intend to hold onto both, you'll have to work hard on it.
He will not make it easy for you. The best thing you can possibly do is work to get your friends hanging out with him too so that he doesn't feel left out and so that he can see their character.
The only issue there is that he may decide that there is something about them that he doesn't like and he'll start suggesting to you that this person isn't a good person to be friends with.
Acceptance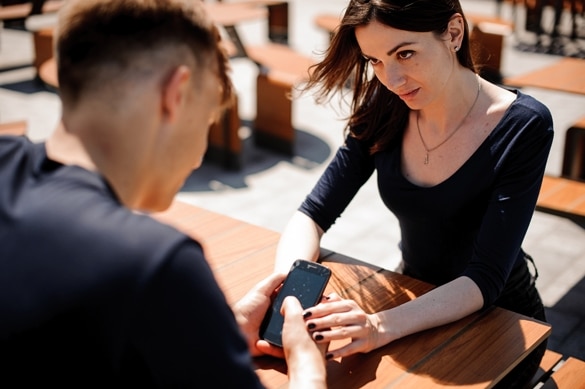 Through his possessive behavior; you either love him or you don't. It's up to you whether or not you can bend to meet him halfway or not. He had better meet you half way or you're in for some chaos.
Taurus is stubborn and can have a habit of giving you the old saying "my way or the highway" type of attitude. Hopefully he doesn't go to that extreme. There are plenty of Taurus men that are flexible to an extent.
Communication will be key to making this last. You may not like that he's this way but its part of who he is. Even if you can work it out, he'll always have situations where he feels uncomfortable.
It all just boils down to if you can accept he's this way and find a compromise or you can gently let him go and find another. What do you really want?
If you would like to know more about the Taurus man and why he is the way he is; please check out my book. I do believe that Taurus Man Secrets may help you to figure out his core and find ways to make it work.
At Last! Claim Your FREE Copy of My '30 Dirty Little Secrets About Your Taurus Man' (valued at $27, yours Free)
---
---