Has your Taurus man decided to give you the silent treatment? Perhaps he's gone just quiet enough to make you wonder what he's up to. Here are some clues as to what you can do to get him to talk to you.
1. Give him time
As hard as it may be for you; patience is the only way you'll ever get things to work with your Taurus. When or if Taurus becomes pissed off, hurt, or has a lot on his mind; he will become quiet and icy.
Sometimes it has nothing to do with you but without him telling you; it leaves you clueless and wondering what you maybe did wrong.
Taurus is notorious for the silent treatment. It's probably better though to deal with this than to deal with his fury which is far harder to cope with. It takes a lot to push him that far but if you do, watch out.
This man likes to have time to himself to think and figure out what he will do next. He will also calm down enough to make sense of what he wants to say to you. He would prefer to talk to you as an adult.
If his quiet has nothing to do with you then he will appreciate the time and space to sort out whatever it is. If he wants to tell you what it was about; he will. If not, don't hold it against him.
2. Gently initiate conversation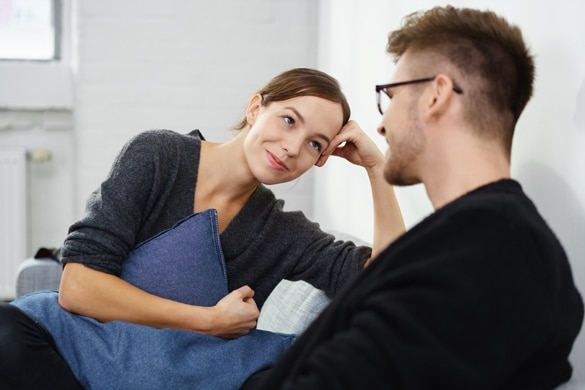 If you go at a Taurus in a fury or in a panic, he will see this as some form of attacking him or trying to tie him down. He will not respond well to this at all so being aggressive isn't the right way.
In fact, the best way to get his attention and get him to talk is by being sweet to him. Giving him a dose of your "honey" will help him feel calm and perhaps he'll be able to open up to you.
However; if he is angry with you, you will have to wait for him to calm down. He will not talk to you most of the time if he is angry because he knows that he will not be able to listen to you talk and remain objective.
You could perhaps try to talk to him about mundane things that keep his mind off of what he's really upset about. Perhaps offer to cook him his favorite meal or go to his favorite eatery.
Do things that will indicate that you truly care and you're there for him no matter what the issue may be. This is no guarantee though because it truly does depend on what he's upset about.
3. Suggest time apart
I know what you're thinking. "No way, that would be really hard". You're right; it would be very difficult but sometimes this guy needs some drastic space and time to think. If it's something that really messed him up, he needs it.
Either you can suggest he go visit friends out of state, a mini vacation or just a weekend away without you. He'll appreciate the effort and suggestion. He'll see this as you caring enough to let him go have time to himself.
Taurus men are brooding men. Showing him consideration will get you further. If he cannot get away or does not want to; perhaps you can suggest that you can go stay at a friend's for the weekend or something of the like.
Again, showing him some understanding and giving him space may help him to snap out of his funk. It will certainly give him time to mull things over and figure out his next course of action.
If you've been really sweet and considerate; he may stay with you and work on things. It's hard to stay mad or walk away from someone who cares so much.
However; there are always the hardnosed Taurus men. These are the ones that no matter how nice you are to them, they will hold you responsible for their anger and will not accept their role in it.
These are also the type that will ice you out and not allow for recovery time at all. They will cut you completely off and tell you to lose their digits. These are the extreme Taurus men and not all of them are like this.
It really will depend on which type of Taurus you have on your hands as far as how closed off he may be and for how long. Patience is the only proper response to them.
If time rolls by and he doesn't come forward; you'll realize what type of Taurus he is and perhaps isn't worth your time anymore. You'll have to decide for sure if that's something you can do.
4. Do not force him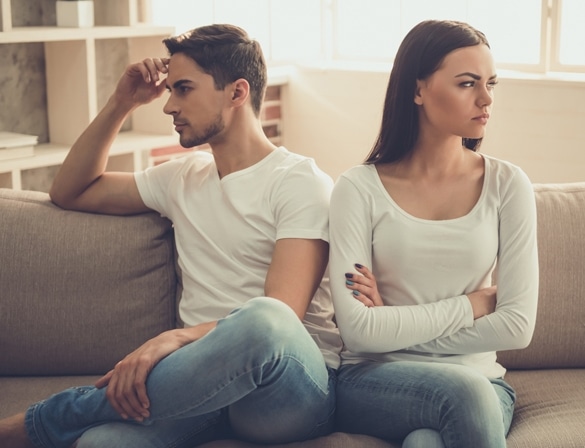 The worst possible scenario for you would be to try to force him to talk to you. This may provoke a violent response which isn't good for either of you. Taurus wants to protect you, not hurt you.
While not all Taurus men are abusive, they can become that way temporarily if they are sent overboard anger wise. It's best to learn their triggers before you get involved too much with them.
If you know ahead of time what may piss them off; you'll be better off and avoid a catastrophe. If your Taurus is ignoring you, he has his reasons and until he's ready to talk about it with you, you're just going to have to wait.
I've given you a few suggestions here but the thing that remains constant is being patient and calm. If you're the one that caused him to be in this mood; you'll need to allow him to work things out in himself.
It may have been something else or someone else that pissed him off but still; he needs time to recover and work it out with himself. If you can do that, he may soon be talking to you again.
Taurus is a somewhat mysterious man that is sometimes hard to get to know. If you read my Taurus Man Secrets program, you may learn some really important pointers. Taurus Man Secrets has many other scenarios for you to consider and help you to find out who he really is.

At Last! Claim Your FREE Copy of My '30 Dirty Little Secrets About Your Taurus Man' (valued at $27, yours Free)
---
---