One of my lovely readers had a really big problem with her Taurus man whom she met after an ugly breakup and connected with immediately. But, after some time, they started talking about living together, and he just bailed out! So she decided to turn to me for help.
RACHEL:
Hi Anna,
I have a huge problem with my Taurus man and I don't know what to do. We met two years ago when he was just gone out of a marriage and I was still trying to pick myself up after a breakup. We connected immediately!
Things between us were going strong, the passion between us was through the roof. It was the first time in my life that I met someone so caring, funny and easy-going. After some time we started talking about marriage and kids and I asked him if he'd like to start living together.
I am not sure what happened then, but I think that he got scared and just disappeared! As a Pisces, I am a quite an emotional person, so this was very hard for me. I didn't give up and I kept trying to get him back.
After a month and a half, we got back together, but he keeps me at distance and never mentions our future together. So, please Anna, tell me, what to do? I know he is the right man for me, but I wish he thought the same about me.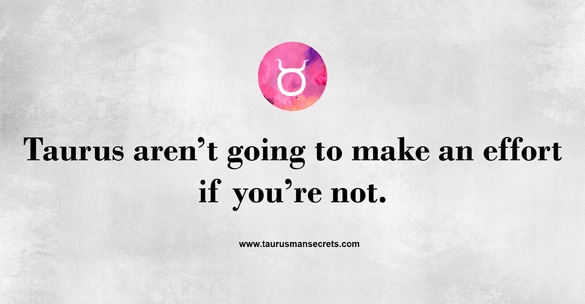 ANNA:
Hi Rachel,
I can definitely understand how difficult this must be for you, especially as a Pisces woman. You are gentle and emotional, and you want your Taurus man to be there for you. While it does sound like he's committed, it sounds like he's afraid of getting too close to you.
He did talk about marriage and kids with you at some point, but now he seems to be back-tracking. Prior to your breakup, did you have a discussion that might have led him to believe you don't understand him?
The biggest reason why a Taurus man will ditch a relationship is that they do not feel like their significant other understands them.
Perhaps he feels like you and he are on two different paths in life? For example, are you more family-oriented while he is more career-driven? In the beginning of a relationship, it's easy to get caught up in the thoughts about marriage and kids someone when you really like or love someone.
However, Taurus men are known for being very practical and logical, so on some level, he might feel like there's a disconnect there, and that you don't understand his want to wait on all that family stuff, or how much he values his job. This is only one idea I have about the situation.
The other possibility is that he might be really caught up with a lot in his own life, and doesn't have the emotional energy to spend thinking about or committing to those long-term future ideas.
That does not mean he doesn't want them. The good news is that if a Taurus man did not want to be with someone, they would leave. The fact that he came back to you means that he obviously cares and has loyalty to you, because he could be seeing other people but chooses to put in the effort with you.
My advice is to do the opposite of what you naturally want to do as a more emotional Pisces—instead of chasing him and trying to get him back, give him some space. Let him know that you are okay without him always being by your side.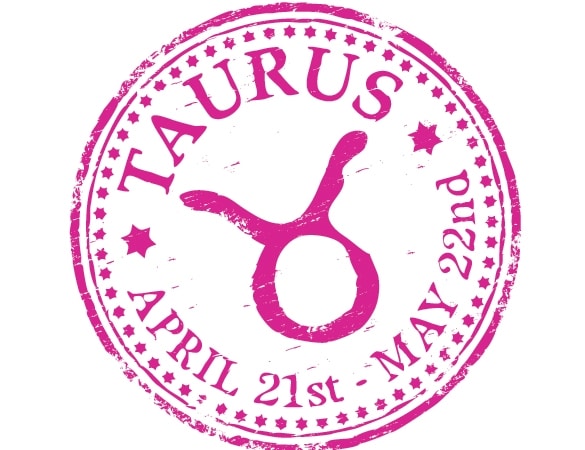 The third possibility about why he keeps you at a distance is that he feels you might be too dependent.
If he feels like you cannot be alone without him, it might be keeping him from wanting a future with you. Show him that while he's taking care of things in his own life, you are okay. You have your own support circle (friends, family, coworkers) and can find hobbies and a career that helps fill your life with joy. If he says he needs some time to himself or with friends, go out with your own friends.
There is no need to go out and have a wild girls' night. Simply go to dinner with a close friend and enjoy their company. Maybe go to a show or go shopping by yourself if you are tired and want some time alone.
If he can see that you are okay with yourself, even without him, he won't feel as pressured to have to care for you 24/7.
This might give him more ease when considering a future with you. As annoying as it might be, many men take this into consideration when deciding who they want to settle down with.
A Taurus man is incredibly loyal. And, as I mentioned, the fact he chose to come back and stay with you makes me believe he really does love you. If he seems really distant, sit him down and talk to him about it without being dramatic or aggressive.
There is no need to fight about this. If he says he needs space, agree to give it to him and stick to it. This will show that you think about his feelings and understand how he could possibly be feeling.
If all else fails, remember that you can always leave. As much as you love your Taurus man, if he is not fulfilling your emotional needs, it might be time to walk away.
Hope this helps!
What's Your Next Step? Claim Your Free Copy of My '30 Dirty Little Secrets About Your Taurus Man'
---
---