On the surface a Taurus man is a simple creature who loves nature, art and all beautiful things, but how can you improve your chances of making him fall head over heels in love with you?
For a start, don't bend yourself into a pretzel to be his ideal mate, as he doesn't have a fixed idea of who or what that is. You can, however, accentuate the parts of yourself that he is bound to appreciate. These include; femininity, practicality, and reliability.
He needs to be given time to think things over and he appreciates being consulted on big decisions. He loves creature comforts, home-cooked meals, and fine foods, as well as being pampered with sensual gifts.
How To Make A Taurus Man Fall In Love With You In 4 Easy Steps:
1. Be Beautiful
Stubborn, earthy Taurus is a feminine sign so even men born at this time are more than usually attuned to all things female and pretty. He doesn't have a set idea of what body type or style he is looking for, but if you take care of your appearance and let your best attributes shine, he will notice the effort and shower you with compliments and affection.
Wear dresses and heels and take care to present a clean, caring personal image, as well as a comfortable and thoughtfully decorated home, and half your work is done. The Taurus man loves art and anything that excites his sensibilities, so sharing that interest with him will help to cement your bond.
2. Be Trustworthy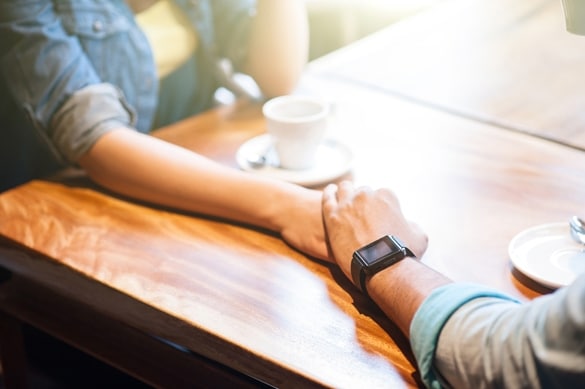 He may seem calm and unflappable to you at first, but you should be aware that Mr. Taurus needs to feel secure to open up to love. He needs to know that you support him completely and will always have his back. Any sign that he cannot trust you, or any interest you show in other men, will be locked away in his vault of grudges for forever and a day.
He also appreciates a sense of knowing that you have a clear plan for your life and that you can be practical and support his plans. He can be very generous and supportive when you are in a crisis, but if his first impression is that your life is a mess, he may not stick around for long.
He is at his worst when he feels unappreciated or undervalued, and trust me, you don't want to see how manipulative or cold he can be when he feels hurt or deceived. You need to constantly reassure this man with lots of compliments, affectionate attention and silly little gifts that prove your love.
3. Be Sensual
A Taurus man responds very well to old-fashioned romance, as long as you let him think or feel that he is in control. Sex is important to him, and if you let him know just how much he turns you on, he will blossom and thrive. If he is not sure of your affections, the opposite will occur and you may be left wondering if he likes you at all.
Win him over with lovely flowers, fresh sensual fragrances, massages, and candles and make sure you give him lots of affection and pampering. He needs a constant supply of good old-fashioned romance and reassurance, and who doesn't?
4. Pamper him with attention and food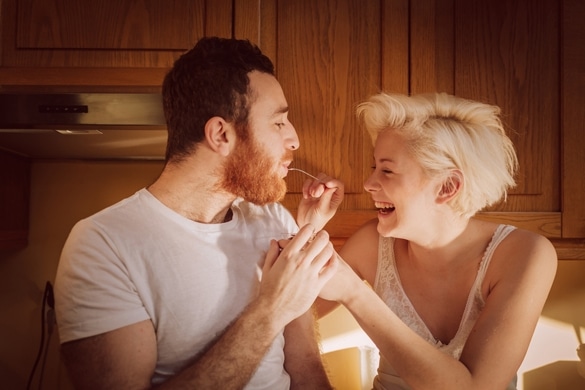 The key to unlocking a Taurus man's heart is through feeding him delicious homemade meals, surrounding him with things of beauty, and playing his favorite music. He prizes quality over quantity to being thoughtful, and researching what he likes will always score you lots of points.
Show genuine interest in his work, his goals, his interests, and his long-term plans and resist the urge to talk only about yourself. This will get him to relax, let down his defenses and start the process of falling completely in love.
How to make him run away
Taurus men like partners who are stable, practical and trustworthy, so if he senses that your finances or personal life is a mess of tangled and disorganized threads, he may lose interest quickly.
If you try to make him jealous by flirting with other men you run the risk of losing him completely. Similarly, if you don't enjoy the same music, art or love of food, he'll take much longer to find common ground.
Being messy, uninterested in pleasant surroundings or not caring much for your appearance are things he may try to change if he really likes you, but brushing up on these areas is a very good idea.
Anna Kovach is an expert astrologer with remarkable insight into what lies beneath the skin of a Taurus man. Her in-depth book: The Secrets of a Taurus man is your secret weapon if you want a Taurus man to fall, and stay, in love with you.
Ask questions in the comment section below!
Wishing you all the luck,
Your Relationship Astrologer,
Anna Kovach
---
---