Are you a Virgo woman trying to figure out if it's time to part ways with your Taurus man? Maybe he's contemplating it or you're trying to avoid it happening at all. I have some information for you that may help.
Is It Time?
Since the Virgo woman and Taurus man probably took awhile to get into this relationship; it may not be an easy thing to get back out. Lots of time, effort, and care was put into putting it together.
On most level; these two connect fairly well. They both want security and longevity. They also both want stability which is something the Taurus can help provide.
The Virgo woman can provide him with sensual loving care. Where things can start to get messy is when she starts deciding that there are things about her Taurus man aren't what she'd like.
Over time she will see more and more of the Taurus and who he truly is. The Virgo woman will purposefully seek this man's flaws or rather what she perceives as his flaws. They may not at all actually BE flaws.
Virgo is known for being extremely picky about others they associate themselves with and that definitely includes their mate. They want perfection which is something that doesn't exist.
When the Taurus man gets fed up enough with her picking him to him to death with snide comments or suggestions on how he could change; he'll get to a point where he may call it off.
If the Taurus man is rough around the edges when his Virgo woman gets emotional; she may be the one that wants out.
Breaking It Off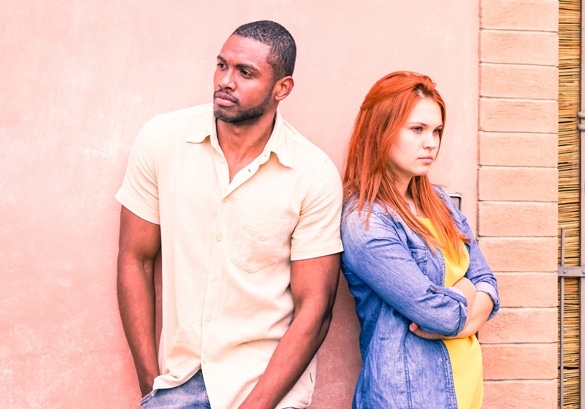 If the Taurus man and Virgo woman have gotten to the point where they want to end things; they will have a hard time getting it initiated. Taurus typically will either drag it out or put it off.
The Virgo woman does practically the same. Each will do what they can to piss the other one off enough that they'll initiate the breakup. What the Virgo has to keep in mind is that this doesn't always work.
The Taurus man has to be pushed beyond his limit to get him to break up. Virgo woman prefers for the Taurus man to get to this point than for her to have to be the one to break it off.
So the battle of the wills regarding the breakup here is actually quite silly. One of them is going to have to take the initiative or they will remain stuck in a very unhappy situation.
Just like these two took time to cultivate their relationship; they will take time to break it down. Neither is happy to take the lead in this type of situation. Then again; who does?
A breakup is a breakup and these two will tiptoe around or will do everything they can to piss each other off so that the other will do the deed of calling it quits. This could take a minute. Want some popcorn?
Level of Freedom
The Virgo woman wants to feel that she's with her soul mate and will accept nothing less. If she's deemed that the Taurus man isn't what she's looking for; she'll continue looking.
This can include at times, infidelity. If she cannot find it in her heart to break it off with the Taurus or finds it inconvenient; she will instead just look elsewhere for love and romance.
That in itself; would send Taurus into a rage that will result in a breakup. If that is what she's after; she'll win that war. Though the Taurus man could easily decide that in his heart he isn't that committed.
If he gets to that point, he'll also consider the alternative which would be to be unfaithful and wait for the Virgo to be devastated enough to break it off with him. This could get quite nasty, to be honest.
Avoidance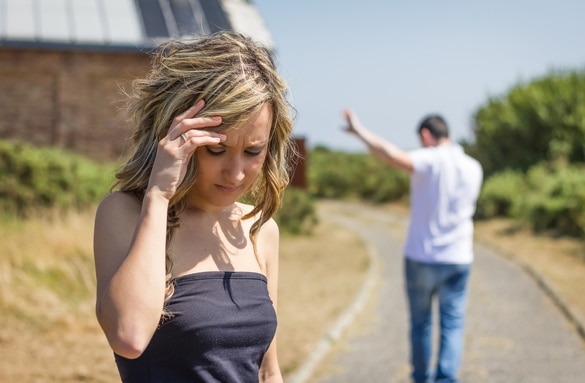 These two will avoid each other if they're not fighting. The thing is; they could actually try to fix things and make another go at it. If that's possible and there is still love; they should really consider it.
How can they avoid a breakup? There is a thing called effective communication. If they can sit down, put ego aside and truly compromise, they can make it last rather than letting resentment build.
The two of them if not talking; will build up all sorts of resentment against each other and in doing so, at some point one or both will want out. There are many things that can still be learned.
There is no perfect person out there is what the Virgo woman needs to learn. She also needs to learn that she is not and cannot be perfect either. If she can learn to see these things for what they are, she can accept the Taurus better.
Learning who her Taurus really is and all the wonderful things he can be for her in her life; she may appreciate him more. If the Virgo male can see how much his Virgo woman can give to him with her heart may make him want to stay.
There are benefits to this union if they can truly learn each other before assuming and going off the deep end. This union was hard to get going but since they put in so much effort, why give it up?
These two signs can learn so much about each other and realize that they can flow quite well and make a union that lasts a lifetime. They only require patience, understanding, and time.
Is the Virgo woman willing to truly know her Taurus man before she starts tearing him down? Can she give herself a break instead of placing unrealistic expectations on herself?
The Taurus man will provide her with safety, stability, and security in her life which is something she needs. He needs this and her loving, tender love that only she can provide.
If you're ready to understand more about how compatible are Taurus man and Virgo woman, check out my brand new Taurus Man and Virgo Woman Love Compatibility Guide, and if you want to catch him and keep him click here to learn more about Taurus Man Secrets.
Wishing you all the best,
Your Relationship Astrologer,
Anna Kovach
---
---