Are you crushing hard on a Taurus man and wondering how to make him obsessed with you? Are you wondering what parts of you you should be playing up to the Taurus? What is on a Taurus' wish list when it comes to love?
I'm Anna, a long-time Relationship Astrologer! I've encountered a Taurus man in the throes of romantic obsession a time or two! I've noticed that the Taurus becomes preoccupied with the same few traits in a woman. What are they, you ask? I've listed my four core observations right below for you! 
Keep reading to take full advantage of everything that I've learned and to get to the heart of the Taurus man. IF you encapsulate the things that turn on a Taurus' potential to go gaga for you, I know he'll be putty in your hands! Keep reading to see which traits YOU have that will enchant him!
4 Things That Will Make A Taurus Man Obsessed With You
1. A Love of Nature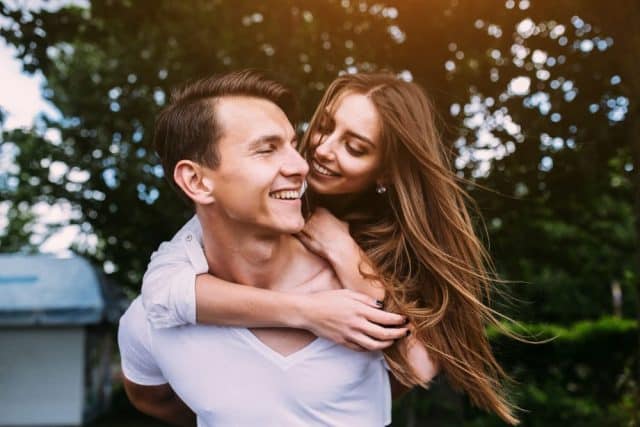 Taurus is a practical Earth sign; not all Earth signs love nature, but Taurus sure does! Taurus is everything that signifies the Earth element: immoveable, grounded, and solid. Taurus is most associated with plant life out of all the signs. This makes sense when you consider that the planting season begins as Taurus season revs up in April! 
Taurus works hard, but they rest even harder. This means that the Taurus makes relaxing to the max their top priority! Where can you catch a Taurus man chilling his absolute hardest? Outside, likely with a cold one in his hand.
So how can you use this Taurean tendency to your advantage when making a Taurus man obsessed with you? Show him how much you adore nature and bring your inner flower child out to play! For example, if you went on an impressive hiking or camping trip, you want to capitalize on that.
Take advantage of his love of the natural world by mentioning all the things you do outside in a casual tone. You can say something like, "I am in the middle of this great book! I was reading outside and when the book got good, I found myself clutching the grass!"
Even if you're not a hardcore nature chick, think about how you can reference the outdoors. You'll give the impression to the Taurus man that you share his fascination for the wild. It takes practice, but I have seen it done! 
2. Great Work Ethic
I know there is this myth that floats around about the Taurus being lazy. In my years as a professional Astrologer, (and with a Taurus husband at home) I have never found that to be the case. In reality, you'll find that the Taurus man has a great work ethic.  The Taurus man also takes his downtime seriously, which perpetuates this slanderous myth.
Since the Taurus is a guy who appreciates a day of good work, he's interested in hearing about yours. This is great since, so often, your potential partners appear bored by your work stories. How nice will it be to have someone who has an obsession with you who actually enjoys hearing about your day? 
This is a practical dude who is always interested in what you do for a living. Taurus is the most money-oriented sign in the Zodiac, so he will have a lot of respect for someone on her grind. The Taurus is one person who's impressed by your side hustles. Tell him all about the things you do that make you a little extra coin, and he's enthralled. 
Knowing that his partner is a go-getter with money on her mind will comfort the Taurus man. This makes him the ideal partner for entrepreneurs and career ladies. While you shouldn't drop how much you make on day one (Taurus' hate a braggart!), you should mention your money goals and interests and how you're getting there. This will endear him to you immediately! 
3. Natural, Simple Beauty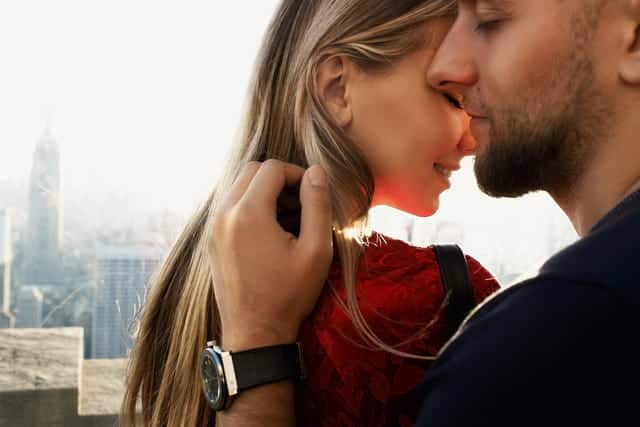 Taurus men are associated with the planet Venus, the planet of beauty and aesthetic pleasure. Venus-ruled people concern themselves with how things look, feel, smell, sound, and taste. They are rarely seen looking dumpy or frumpy. Yet, Taurus' are not fans of artificial beauty… they like a more natural look (does this surprise anyone? I didn't think so).
Save those sweet neon double eyeliner looks you've saved on Pinterest for another love interest. Taurus is all about more organic looks. Colors found in high volumes in nature are more the Taurus' speed! Even then, less is more with the Taurus man. 
Consider finding some neutral Earth tone palettes instead of your glow-in-the-dark ultraviolet fave. The Taurus falls hard for understated makeup looks. Highlight the natural beauty that you already have! 
The Taurus will become obsessed with you FAST when you show that you have an organic beauty style on top of a stellar personality! Pair this with a botanical (herbal specifically) scent, and you'll find him at your door sooner than you can say "aphrodisiac."
Read next: 5 Things That Kill A Taurus Man's Desire For You
4. Your Relaxed Attitude
Taurus is the type of guy who wants authenticity. He does not appreciate big emotional displays of over-the-top reactions. Save this behavior for a Leo cause the Taurus will not be obsessed with someone who is over-selling her issues and concerns. Now, a Taurus will find himself digging a lady whose nature is tranquil. 
What's wrong with taking your own problems seriously? Well, nothing, until it begins projecting outwards too much. Taurus can appreciate emotional pain; they're not immune to it themselves. HOWEVER, they WILL have a hard time sympathizing with someone constantly calling into work for it, crying over spilled milk, and throwing tantrums over inconsequential things. 
The truth is, even if the Taurus is already into you, he may hightail it when he realizes that you're a little too high maintenance for his liking. You'll do your best to stay cool, calm, and collected with the Taurus man. He'll thrive in a relationship with a woman who matches his own serene energy.
You'd be better off having a controlled vent sesh with a Taurus. He is always there to listen!
You'll find that he falls MUCH faster for you when he realizes you're a chill person who's self-possessed enough to handle her own problems. I know that the Taurus will see this side of you once you become aware of his preference for a subdued girl.
If you're in a relationship with a Taurus man, then you've got to tell me what you did to never leave his mind! What techniques, tips, tricks, and traits did you use to get on the Taurus' mind forever? Let me know in the comments below!  
Want to really turn on the Taurus man of your dreams? You've got to check out these dirty phrases that will have your Taurus man absolutely crawling out of his skin for you! 
And if you're looking to grow your love with Taurus guy to greater heights, and want to make him wildly attracted to you, then check out my guide Forever Love With A Taurus Man to find out how to sustain your love with him for all time!
Wishing you all the luck in the Universe, 
Anna Kovach
---
---