Is your Taurus man suddenly making an appearance in your inbox? Why is he reaching out to you? Does he want you back? What's on his mind?
I have some wisdom to share with you as far as what to do when your Taurus ex messages you out of the blue. It's important to know for yourself so you can decide what you want to do about it.
Keep reading so that you can figure out what's on his mind when he texts you from out of nowhere!
Your Taurus Ex Wants To Maintain A Friendship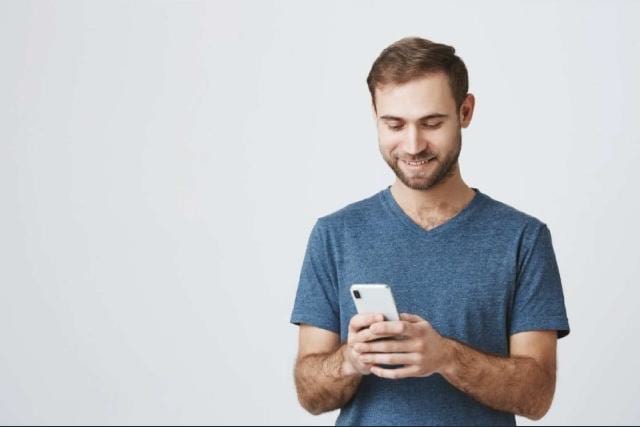 This is one of the biggest reasons that a Taurus ex messages you out of the blue. He likes to keep a friendship with his exes unless something so wrong happened that he blocked them out.
Taurus doesn't like to lose, and he certainly didn't want to lose the friendship part of your relationship. He still values that part of your bond.
He may not want to have you back as a girlfriend or wife, but he wants to talk to you and have fun with you when you allow it.
This can mean hanging out, having dinner together, meeting up for lunch, and checking out movies.
Yes, that sounds like dating, doesn't it? The thing is, he can put that border there to keep it from being more.
This might be kind of confusing for you. He may even suggest to you as being friends with benefits. That way he can have the best of both worlds with no commitment.
Be aware that could come up. If you want him back then I suggest not agreeing to that arrangement, otherwise, you'll get hurt when he never wants to get back together.
If you're up for being just friends and nothing more, then you can message him back and talk to each other.
In the event that you want him back well, it may start with friendship to build up trust again. Just remember, keep sex out of it!
The Taurus Man Wants You Back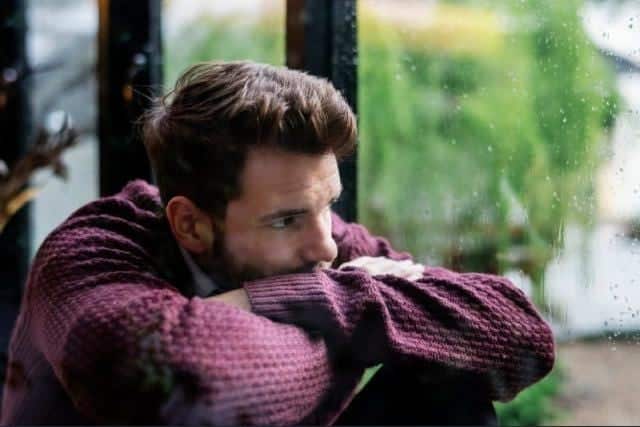 I didn't list this one first for a reason… Taurus men don't often like going backward. They figure that if it didn't work the first time, then it may not work again.
However, some great loves cannot be denied. If he truly and desperately loved you, he may try to get you back.
It's not likely that he'll be really forward about it. He will want to test the waters and that's why he will text here and there to ask how you're doing, what you're up to, and if you're happy.
He won't do it constantly, but he will be consistent with being vague with his feelings. It's a way to see if you're interested or not.
The Taurus man will talk to you like a friend to see what is going on in your life and if you can fit him back into it.
Let that door open up if you're willing to give it another chance. Text him back and see what happens.
Give it some time and watch how the texting frequency changes and invites to hang out suddenly increase.
If he wants you back, he will not ask you to be just a friend unless he says: "for now let's start with friends," but once again, don't add sex into the mix.
Friendship with sex isn't bad if that's what you want. If you want his love back, you've got to keep sexual intimacy off the table. That should go hand in hand with his level of commitment.
Hear him out and find out what he wants. At some point, it will slip and you'll have to decide if you want to let him back in or not.
He Wants To Make Sure You're Alright
Taurus doesn't like to hurt a woman. He may not regret the breakup, but he will maybe regret the way it was done or if it caused you agony.
He will check in on you to make sure that you're still pushing forward, doing well with your job, and trying to spend time with friends.
Of course, this will still seem as though he's trying to keep a friendship with you. The difference will be that he will only keep talking until he absolutely knows that you're good.
After that, he will start pulling back and messaging you less until you don't hear from him but once in a long while if at all.
If you're still hurting then tell him. He needs to know. Otherwise, tell him you are perfectly fine (only if you actually are!).
Related: How Does A Taurus Man Feel After a Break Up: Shaken or Cheerful
How Do You Feel About Your Taurus Ex?
It comes down to you and what you want when your Taurus man ex messages you out of the blue. Do you actually want to get back together with him, or do you want to move on?
This will greatly determine how you respond to him. If you do want him back, you need to play the friendship game and wait for things to unfold.
He'll let you know in some way soon enough that he wants you back.
If you really aren't interested in talking to him then be very blunt. Say: "I just want to move on now. Please leave me alone. I wish you the best."
He will close the chapter and move on as well.
I would advise that you take it slow if you decide to start talking to him. Whether you broke it off or he did, there is a break between you that needs to be healed very slowly.
Trying to throw yourself right back into the fire may result in you being melted if he decides to back out.
Don't jump all over him with messages just because he's started to message you. Take it easy, keep the conversation light, and only message him once in a while like he's doing.
Keeping it slow-paced may very well help both of you decide if it's a good idea to get back together or not. Messages such as: "Have a great week at work," or "Hope you have a good day," are sufficient.
The more he opens up, the more you can open up. You two need to be on the same page and connect at the same pace for it to be a successful outcome between you.
Again, if you don't want him back then it won't really matter that much what to do when your Taurus ex messages you out of the blue. Blow him off and be done. It's that easy. Close the door on him.
Do You Want Your Taurus Ex Back As A Lover?
It really stinks when things end with a Taurus man when you honestly love him. What can you do though?
Is he over you?
Is he trying to be your friend now?
Are you alright being in the friend zone? No! Of course, you aren't.
That's why you're here reading my article on what to do.
When he messages you, does he seem sweet or cold?
It's all in how he talks to you as to where his mind is at.
If you really love your Taurus ex, you're going to have to step up your game.
You won't win him back by simply being still.
Get up and go after him with your words!
Yes, you can do this, but you have to really want it.
Click here if you really want your Taurus man ex back!<<
Don't miss the opportunity to get him to chase you and want you again.
If you wait, you'll lose him forever.
You'll kick yourself in the behind and always wonder what could have been.
Taurus man is worth the fight and you can do this.
Take control of your love life and grab this guy in a way he doesn't suspect.
Use your words and be the powerfully loving woman you are.
I have some amazing words of wisdom for you that I think you will want.
If you are going to try to get him back, I need you to understand a few things.
Taurus men don't always go back to their ex.
They're stubborn and they may believe they are right even if they aren't.
How can you get into his mind and make him loosen up and want you back?
Click here right now and learn how to entice him into your forever lover<<
Hang on to your Taurus man and make him never want to give you up ever again!
The right texts will keep him and make him want you more. The wrong texts will send him for the hills never to return.
Show him that you are the love of his life and that you're all he should ever want!
Take what is yours and run with it!
I wish you all the luck in the Universe.
Your friend and Relationship Astrologer,
Anna Kovach
---
---