Are you trying to fortify the beautiful bond you have with your Taurus man? Or maybe you're just getting started with your Taurus love interest. Either way, what can you do to win his heart? 
I have got some texts that will help you warm up that ticker of his. No kidding! Keep reading to learn the three essential texts that make a Taurus man's heart melt. You'll never be the same, and neither will he!
3 Texts That Make A Taurus Man's Heart Melt
1. "I've been thinking about you"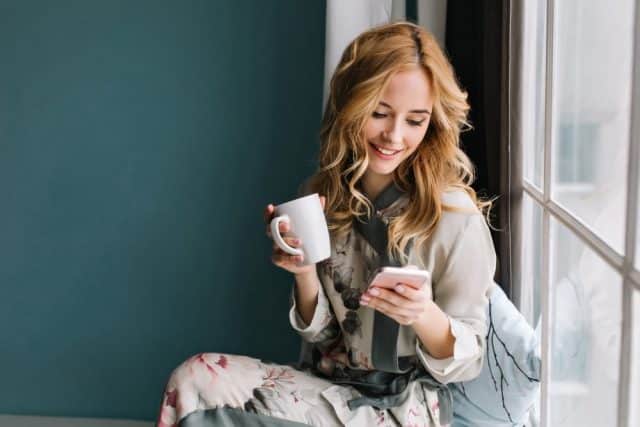 A Taurus man always wants to know that you're thinking of him. Whether that means it's in friendship or in a romantic way. He will think you're very considerate and sweet.
Always try to keep it light with him via text message, because he'd rather talk about the important stuff in person or over a phone call. He isn't one to want to text a whole lot.
This is why you have to keep your texts somewhat low-key and devoid of drama. Don't come on strong and don't ever repeat yourself, if you can help it. 
A simple text such as, "I've been thinking about you," or, "you've been in my head," will warm the Taurus man's heart for sure. It lets him know that he means something to you. It may also intrigue him enough to ask you: "in what way?"
A little mystery is a good thing! Getting him to ask you questions is a form of flirtation with this brainy guy. 
Taurus men are a different breed. They are the tough exterior with a huge heart they don't want anyone to know about. They're really just big tough teddy bears.
When a Taurus man starts to fall for a woman, he wants to know what he crosses her mind often. When he commits, he wants her to prove he's the only one.
You're covering a few bases when you're letting your Taurus guy know that he's on your mind. 
To make it even better, you can send that message with a sweet photo of yourself. He'll love that! 
That puts you fresh on his mind. You absolutely want that to happen. 
When I say "sweet," I do mean a wholesome photo of you. Spicy photos will only put him into sex mode if he even replies at all.
Keep it nice and tidy. You'll find he gives you a far better reaction and will pay attention to you. It makes his teddy bear side come out! 
2. "Have a great day, handsome!"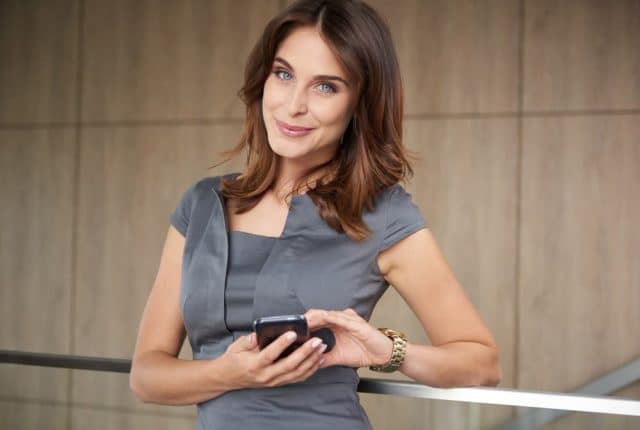 This text lets him know you care about how his day will go and you're complimenting him on being handsome. That's a win/win type of text. 
You can also say, "Have a great week, handsome," if you don't want to text daily. Personally, I think doing this every other day is a good practice if you want to show interest in your Taurus.
Sending this every single day may seem too eager or needy but if you send it every other day or every couple of days, it sets the tone of a healthy connection. 
The idea with this approach is that you're letting him know you are thinking of him, you care about him, and you think he's good-looking. If that doesn't melt his heart then nothing will!
He likes compliments but not too often, so mix it up a bit when you tell him to have a great day or week. 
I wouldn't throw around 'sexy' too often, as that will make him think you only want him for sex which is alright for a fling but not for long-lasting love.
The Taurus man wants to hear from you even if he's not initiating texts to you. He's one of the worst at initiating. 
Even if he starts out being the one to do it, he will start to slack off eventually. Don't let it hurt you or confuse you. It's nothing personal; he's just getting comfortable enough to let you take the lead.
Your sweet-hearted texts will absolutely make a Taurus man's heart melt. When you're caring, then he knows he means something to you. 
3. "I need your help with something"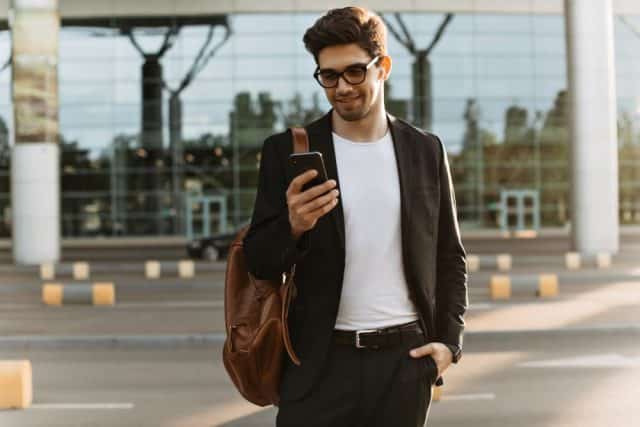 The Taurus man does like to help a woman in need. It brings out his hero mode. It also makes him feel good if you're asking him for advice. It doesn't matter what it is, go on and ask him!
He really feels valued when you ask him for his expertise or help. The Taurus man wants to be the man in your life. I wouldn't do this too often, otherwise, it makes you seem weak and needy.
The idea is that you're asking him for his guidance or assistance with something. It makes him feel wanted and appreciated by you. This text is something that always gets the Taurus man's attention.
It is definitely a text that will make a Taurus man's heart melt. He gets to be a man who is taking care of a woman. That's his favorite role in life!
Think of things that you can ask for his help with. Tell him about the fact that you want a raise but aren't sure how to ask for it at work. 
Trust me when I tell you that Taurus men LOVE to give advice. I kid you not, they sometimes give you advice that you didn't ask for… but that's another story for another time. 
When you're trying to get closer to him and build a lasting relationship, you should periodically ask for his input. 
Have a problem with your car? Ask him what he knows or if he can help you with it. 
Buy a piece of furniture and ask him if he can help you move it into your place. That way you're inviting him into your home and he's having the satisfaction of helping you. 
When you do that, make sure that your home is very comfortable for him. Have some kind of vanilla scent (candle, incense, perfume), as that is a perfect scent for him.
It's also a great way to have him there to chat with him for a while. This works great if you're not dating him quite yet. This may make him open his eyes and heart up to you.
Read next: 5 Meaningful Ways to Show a Taurus Man You're Interested
The Basics For Texting The Taurus Man
Now you have three of the most effective text messages that you can send to melt a Taurus man's heart. 
If you're someone who volunteers to help people or animals, you can share pictures with animals or people whom you're supporting. He'll love that!
Your Taurus man wants to see your beautiful heart. This will touch him and make him open up to you. 
You should also make yourself vulnerable with him so that he can see that he can trust you. Tell him some very personal things about you or your life. 
The Taurus man will reciprocate when he thinks it's safe. 
Believe me when I tell you that the Taurus man will be yours if you follow my advice. He's not the easiest guy to land but he's not impossible. 
The basic things to remember are that you've got to open up your heart to the Taurus you're interested in. He has to know you think he's special enough to reveal personal things about yourself.
He's not as tough as he seems. Show your sweet side to him. Let him know you're thinking of him and ask him for advice. It's really that simple! 
Before I end this article, I want to talk about something for a minute…
Are you still confused as to what you can do to bridge a gap between you and your Taurus man?
Does he seem uninterested or not very talkative via text? 
There are definitely some things you need to avoid when you're talking to him…
He may get turned off or shut down if you send him the wrong messages. You need to learn what not to do.
I've given you help in what to do but I have something else for you to take a look at that can help you with what not to do.
Don't make the wrong decisions in communicating with your Taurus man or you could lose any interest that may have been there.
Learn what you need to avoid by clicking here right now! <<
Don't let your Taurus man get away because you've said something wrong.
It's not hard for him to decide you're not right for him.
Prove him wrong. Do the right things!
Take control over your love life and pull your Taurus man in! 
If he's ghosting you or you feel like he might then you need my help right away!
It really sucks when you don't hear from him for a while.
He's good at shutting people out so don't let him do that to you!
Stop what you're doing and click here right now! <<
Empower yourself today and love that Taurus man. 
More importantly, get him to love you!
I wish you all the luck in the Universe.
Your friend and Relationship Astrologer,
Anna Kovach
---
---