Are you a Virgo lady who has piqued the interest of a Taurus man? Perhaps you have your eyes on him and wondering what you can do to draw him in. Here is some helpful information you can use.
What attracts him to a Virgo woman
Initially the Taurus man is drawn in by the Virgo woman's beauty. He can see her across the room and is thinking how amazing she looks. Once he starts to talk to her he realizes something even more engaging.
He begins to have some highly intellectual conversations which are incredibly stimulating for them both. The Virgo woman will also love that this Taurus guy who is handsome; also can keep up with her verbal orchestras.
With the combination of physical attraction, they are drawn in by each other's capacity to talk about the things in life that excite them. In turn, they excite each other as well.
These two could stay up all night talking and perhaps getting in the occasional kiss if they've gotten brave enough to take a step forward. It will be a wonderfully cerebral and pleasurable situation for them both.
They are naturally drawn to the core of who each other is. This is a nice and refreshing change from all they've experienced before when it comes to dating.
Taking the next step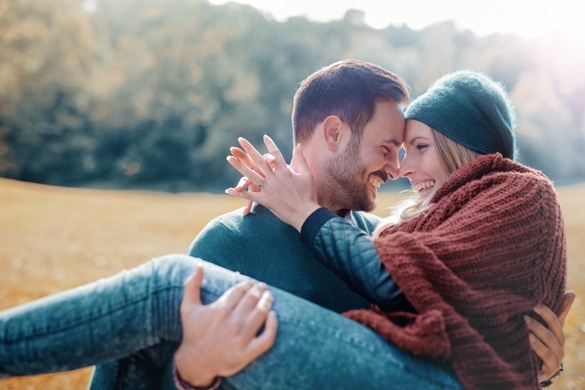 If these two find that they are compatible enough; they will want to explore what they can possibly have together. They will go from friendship to a nice slow paced dating situation.
They will both want to take it very slowly. Neither of them likes to hurry when it comes to love. They want to take their time and get to know each other before they completely commit themselves.
This method alone already really helps them as it's best for them to know each other before they try to forge into a full relationship. If they do not, it could end up disastrous.
It's likely they will be likely slow to falling in love but once it hits, things begin to change for them both. They can start to really open up to each other more than they've opened up to anyone.
Trust gets built between these two when they take their time. This is why they want to take it step by step and let it evolve over time. This is actually a good lesson for everyone.
Most relationships will be better by taking your time. However, not all signs want to wait it out and find a lack of patience.
The Virgo woman will want to make sure that this Taurus guy meets her standards as they are typically fairly high. The Taurus guy will size her up and make sure that she's going to meet his need for security and stability.
Falling in love
While these two will take as much time as they need to get this process rolling, once they do finally start falling in love; they will become more solid.
It's no secret that both of these two do not fully commit to anyone until they absolutely are sure that they're ready. If they don't follow what they know to be right; they will flop and fall on their face.
There are some of both of these signs that will make some mistakes for sure but if they stay true to who they are; they will take it slowly and make sure that they're doing the right thing.
There is never a guarantee in life but these two will bend over backwards to make sure that they are involved with someone they feel could last a life time with. This gives them more security.
With Virgo being the mutable signs between the two of them; she's more than likely the one that will bend the most in this relationship. This means that whatever compromises need to be made; it will likely fall on her.
She will have to decide if this is something she is willing to do; however. She wants to know that her Taurus man is a sure thing. When she falls in love with him; she'll want to do whatever she can to keep it smooth.
Differences about them
The Virgo woman can come off at times as being highly critical. She can be this way about other people, her Taurus, and herself even. The Taurus has some fantastic patience but she could push him to the limit.
She'll need to be very careful not to give into this habit too often if she wants to keep the peace with her bull. He will not tolerate so much negativity and nitpicking.
He will especially pull back from her if she starts to be too critical of him. He doesn't like to be told what to do or what his flaws are. This is more of what she perceives as a flaw anyway; not necessarily the truth.
If she can work on thinking about these things without verbalizing; she may be better off. The less drama she brings to her bull, the more fulfilling their relationship will be.
These two can actually form quite a loving and solid bond that can last a lifetime. Sexually speaking, these two give each other a very rewarding experience that only adds to their bond.
In the bed and beyond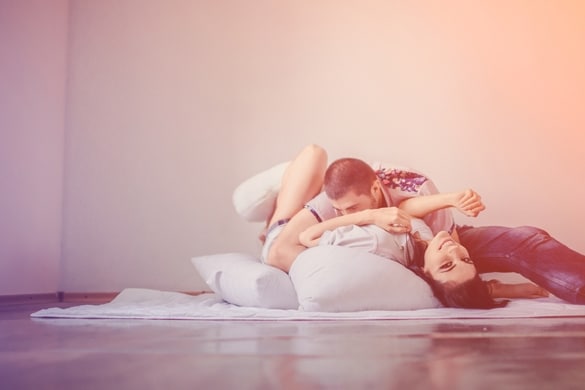 This couple really has a chance at making it if the truly want it. They're amazing lovers to each other and give each other much pleasure. Intimacy is not likely an issue for them.
If the Virgo woman can keep her cool and be less critical; she'll win the Taurus man's love for the long haul. Taurus man wants a solid relationship in which he can depend on.
The Virgo woman has the capacity to be flexible and as loving as the Taurus man wants her to be. She doesn't mind bending for him as long as he provides her stability.
Communication should always be a staple in their relationship. As long as they don't allow resentment to build, they can make it for the long haul. Click here for more details on him!
So what should you do next?
I suggest you check out my "Taurus Man Virgo Woman Compatiblity Secrets" book available on Amazon Kindle here.
A practical guide for every Virgo woman dating a Taurus man…

Don't forget to leave a review if you like it (and I've got some special surprises for you inside!)
---
---