Have you found a Taurus man and are now wondering if you should chase him or if he'll chase you? Perhaps my suggestions will help you figure out what it is you can do to get his attention.
Delicious Temptation
Sometimes the Taurus man can play hard to get. It's not that they don't like you; it's that they want you to show them how you feel about them. If you like him, he wants you to prove it.
With that being said; it makes him seem as though he's a forbidden fruit of some kind. This can also make for confusion if you don't know much about the way Taurus operates when it comes to dating.
What he really wants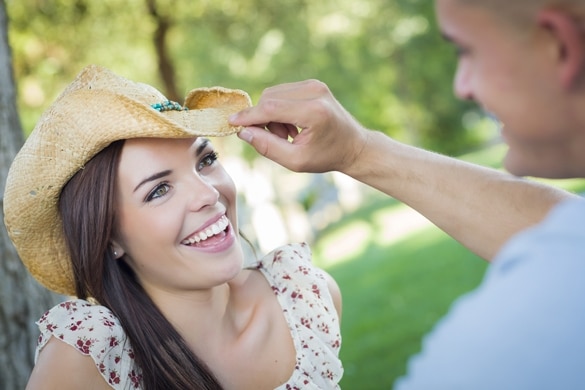 The Taurus man doesn't like to waste his precious time. So if he is interested in someone and they do not step forward; he will go ahead and assume they don't like him. He doesn't bother to ask.
This also means that he is the type of guy that will encourage you to chase him a bit but only to an extent. He wants you to make the first move or let you know you want him.
However if you chase him a little too much; he'll see this as you being clingy or smothering. He doesn't like those two feelings much at all. It's up to you to find that line and walk it smoothly.
If you want to draw him in then you may as well go for it. Tell him you like him or ask him out on the first date. He'll love it. Just make sure once you secure him that you let him take the lead.
The Taurus male still very much enjoys being the man in the relationship. You'll need to gracefully take a step back and allow him to come forward at that point. The hardest part is that first initial contact.
Balancing Act
As I mentioned; the Taurus man wants you to make the first move. The main reason is because he wants to know if you like him or not. He doesn't like putting his heart out there to get rejected.
Once he knows for sure that you are interested, he will take it from there and be able to move forward with you with him being the one doing the work of pursuit. If you haven't gotten there yet, you need to try to initiate the first contact.
This is very much a balancing act and has to be done carefully. The last thing you would want is for him to think you're trying too hard to chase him. This will freak him out and he'll back away.
Taurus men like to have a bit of personal space and freedom. If he feels as though he doesn't have that with you; he'll find ways to be alone. If he doesn't then it will build up and later he will just leave.
To get and keep a Taurus man, you will need to just go ahead and somehow let him know you like him very carefully. After you do; simply let him do the work and fortify what he's comfortable with.
Realize that this will typically not be a quick process. He likes taking his time to make sure that you are the right one and that you're the one he wants to take care of for life.
If he doesn't pursue you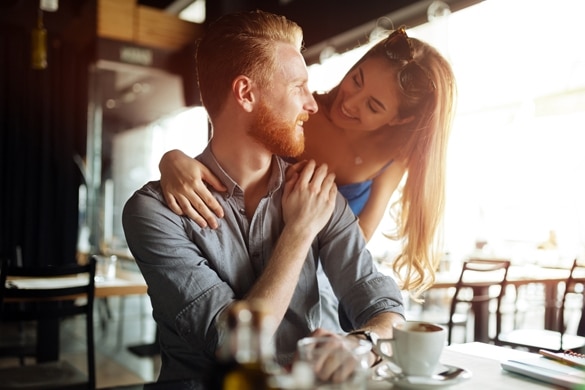 Know that even after you've let him know that you like him; he doesn't pursue you, either he isn't into you or he isn't ready for you.
Taurus men can actually have feelings for someone fairly quickly. It's not common but when it does happen, they become confused and get these weird guilt complexes.
They want to be absolute sure that getting involved with you what it will mean. This makes them go back and for emotionally and sadly can sometimes lead to miscommunication with the person they're with.
There are a few Taurus men out there who do want you to do all the pursuing but it really does seem to depend on what their moon sign is as far as what type of man they are with this scenario.
If you're getting clear signs that he isn't going to pursue you; you may want to just forget it and move on. Taurus can at times be very complicated with their feelings and what they want.
Let it unfold
If you are interested in a Taurus and you've sort of hinted to him that you would like to be more than friends; wait a bit to see what he does with it.
Many Taurus men need time to think things over, figure out what they want, and decide how to proceed with you or how to let you go. I know this sounds really daunting but if you know he's worth it; you may as well wait.
I wouldn't wait forever mind you; but I would at least give him some time to figure out what he wants to do because the only way it's going to work is if he truly believes that it's his decision and his idea.
No matter if you're in control in the relationship or not; he has to feel as though he's the one in control. If you let him believe it and subtly do what you need to in the background; he'll appreciate it.
Most Taurus men do not realize when their partner is in control as he's drawn to women that are strong and intellectual. That also means these women have a way of being able to convince the Taurus that it was his idea.
It sounds really funny but it is actually true. As long as he feels secure, he's good to go. So again, try to find that middle line where you can let him know how you feel but allow him to be the one that calls the shots.
Taurus can really be a conundrum at times. However, you can get a heads up by checking out my book on this stern yet loving creature. Taurus Man Secrets holds some treasures that may help you cash in your chips and settle down with one of the most stable of signs in the zodiac.
Got questions? Ask/share your story in the comment section below!
---
---