Taurus man in bed? Lucky you!
Taurus men have a great passion for beauty and sexuality. Venus,  the planet of personal love, beauty, and pleasure, rules Taurus.
This means that by nature, men who are born with Sun in Taurus are affectionate, sexy and very romantic in bed. They are first and foremost seekers of personal comfort and physical pleasure.
Now if you're dating a Taurus guy you might be wondering what's he like in bed, or…you'd like to make sure he's WOWed by you so you'd like to know what turns him on. Then you're exactly where you need to be. Let me tell you more.
The Truth About Your Taurus Man In Bed That Nobody Tells You About…
Now before we dig deeper into what turns him on, it's important that you understand one thing — Taurus men want to feel a CONNECTION with you. Of course, they love physical beauty, but that doesn't mean much if you don't connect on that emotional level.
Otherwise, your Taurus will only view your relationship as casual sex, but without the emotional passion and connection he truly craves.
For this, it's necessary that he feels that you truly understand him. That's the only way you can create that special connection. So don't put too much of your focus on "tricks", "techniques" when he's looking for much more depth.
I know this on a very personal level. Not only because I am a Relationship Astrologer and have worked through this with so many women having a Taurus man in bed, but because I have lost my Taurus precisely because of thinking of him just in terms of "a guy", a not a TAURUS guy. Few women realize how following common relationship advice often hits you like a boomerang.
Now that we've cleared the air about this, let's "figure" him out so you can create that connection between the sheets and make things HOT. These are the 6 things you need to know with your Taurus man in bed.
1. Take the Initiative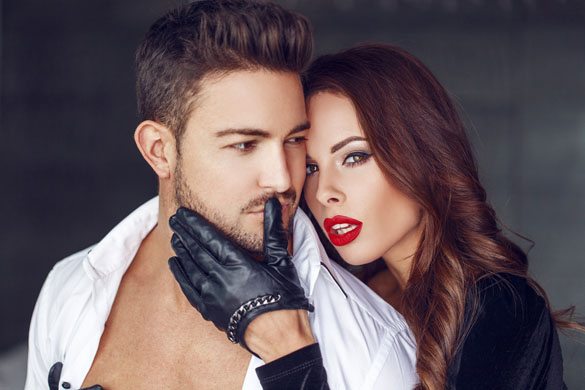 In the bedroom he wants you to look like an expensive call girl ready to take charge and make the first move. He loves expensive perfume, make-up, and lipstick. If you know how to play his game, he will adore and never let you go.
He like roots, stability, dependability and hates surprises and change.  These guys can be lazy and just adore when you are on top of the situation. Once you show the initiative, he can be strong and steady for hours on end.
Taurus men are the most passionate men of the zodiac and they like to take their time having sex.  He will go on and on waiting for you to beg them to stop for a rest. Taurus men have long lasting stamina and once aroused they want their partner to have equal sexual energy.
2. Food for Thought
These individuals love to eat in bed after sex, but not just any food, everything about these guys is classy, expensive and in extremely good taste. He's not looking for a bag of chips and a beer, it would be more like caviar, Dom Pérignon and the finest chocolate money can buy.
He can also be an amazing cook with a gourmet snack just waiting for that special moment. After a little nibble, he will be ready for another round of lovemaking.
When it comes to sex this guy does not like any distractions, don't bring your phone in the bedroom. He can be so intense while making love that the entire world can be exploding outside the door, and he will not stop what he is doing until you are both completely satisfied.
3. Outdoor Excursions
The Taurus man is typically a man that likes to go out and be in nature. He will like camping, hiking, looking for animals. This may very well include snakes so if you are terrified of snakes, be sure you stay behind him. He knows what to do and keep you safe.
Something else you need to know is that you can very much turn him on while you're out and about in the good ole outdoors. He has no problem having camping sex in or out of the tent. His inhibitions are very low so he also has no issue with having sex in a place where you could possibly get caught.
Want a quick turn on? Take him to a park bench where anyone could drive up at any second and start going down on him. You could also wear a swimsuit that easily moves to the side and mount him as he sits on the bench. Talk about a major turn on and a big finish, this is where the magic happens.
Combining the outdoors with sex is the ultimate for this man and will undoubtedly turn you on just as much as you're turning him on. It will be fairly obvious just how good to go he is. He will never forget this and use it for personal use in the future in his own mind.
4. Avoid Turn Offs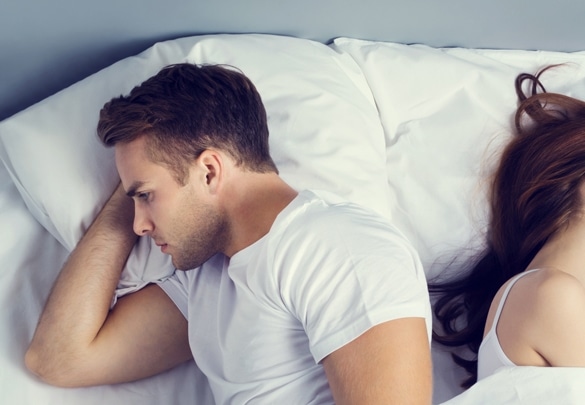 The quickest way to dampen the mood is if you become dependent. If you in any way act like you're going to box or fence him in, he will shut down. Giving him freedom will make him feel more alive and free. The more you do this, the more turned on he will be when he is with you.
Let him go have time with his boys and he'll come back to you hot and heavy. If you ask him if he had a good time, he will make darned sure that you have a good time yourself that night… In bed.
While he doesn't mind you taking the lead at times to get things going, sometimes he wants to be the one to start it up. Though grabbing his hand and putting it right on your privates will get things moving very quickly and in the right direction.
5. Rev up his Mind
The sure-fire way to turn this man on in every way is to start with his mind. Talk to him about really intellectual topics that most women don't dare approach. Find out what he's really interested in and then learn about it.
If this guy is something like an electrical engineer and you bring up your skills at soldering capacitors on power boards, he may get a little tight in the pants. Just figure out what he is good at or likes then learn a little.
Ask for his advice. This man has no problem giving you advice and actually really thinks it's hot when you ask him for his thoughts on a problem you're having. Make one up if you have to; watch how eager he is to respond.
Later in bed you can say something witty about how much power turns you on and you'd love to help him electrify his pants or something like that. He'll appreciate the humor and want to let you go ahead and do it.
6. What Turns On A Taurus Man In Bed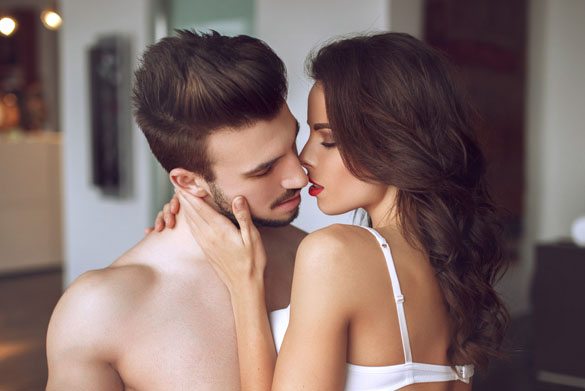 Taurus men love music, art, erotic art, poetry, and lots of dirty talking. The more graphic you are about his sexual performance, the more he will want you by his side. Don't be afraid to tell him how amazing he is in bed.
Don't hold back on telling him how amazing he feels inside of you. He already knows that. He's just looking for you to be honest and open about the pleasures you can provide for each other in between the sheets. He wants to know more about you and how he can please you.
Don't' forget beauty is a keyword for this sun sign. He always wants you to take the time to look beautiful before you get into bed with him. When you give him the sexual respect he is looking for, he will be very generous with his affection and a loyal bedfellow.
He is most fond of foreplay and loves to kiss and cuddle before you make the first move. This Taurus lover is a very masculine guy and loves his partner to be feminine. You get your bees with your honey and he will very responsive when you surrender your sweet nectar and let him have his way.
He is a true romantic in every sense of the word. A knight in shining armour and in the cosmos, Venus the Natural ruler of Taurus, has a wonderful relationship with the Moon.
Therefore, making love with moon casting her magical moonlight on the bed is a tremendous turn on. Everything you do to please him in the bedroom will leave a lasting impression in his heart.
When you both realize there is no other place you would rather be, this Taurus man will want to take possession of you as his property, and you will want to surrender to his wish because there really is nowhere else you would rather be.
In the 27 Dirty Phrases That Turn Taurus On; you may be able to see the wildest sexual fantasies of each and every Bull, condensed into words that you can use to make him go completely crazy for you.
If you really want to learn all about your Taurus man, what he loves and what he wants from you (both sexually and emotionally), then you really should study my Taurus Man Secrets series.
Taurus men are pretty sensual, so you have to be extremely careful with them… because you can also easily turn them OFF (and that's often permanent in their book). That's why within Taurus Man Secrets you also get my specialized bonus guides: Taurus Man Sextrology and Taurus Man Dirty Talk to really "get" him on that other level he's craving. 
You'll get all the answers you need, and more — not just about better understanding him, but also having a deeper look into what he loves in bed and what drives him wild with desire. Also, how sexually compatible you and your Taurus man really are.
At Last! Claim Your FREE Copy of My '30 Dirty Little Secrets About Your Taurus Man' (valued at $27, yours Free)
---
---