If you've wronged a Taurus or upset him in some way and don't know what you can do to get them to make a mend; perhaps this article will help you to do what you can to get them to come around.
How mad is he?
The first thing you really need to do is figure out how ticked off he really is. To do this, you will be able to tell via his actions. If he ices you out or will not speak to you at all; he's pretty peeved.
If he talks to you but sounds a bit standoffish; he's mad but not something he cannot overcome. So which one of these is he displaying? Taurus is pretty obvious with how they feel much of the time.
It takes an awful lot to really send them over the proverbial "line". You'd have to really push one of his no-no buttons. Once you determine how mad he is, then you can begin to try to get him to calm down and possibly forgive you.
However, if he's pissed off past the point of no return, he may be done with you. You'll know if he is because he will simply break it off and there will be no going back.
Give him time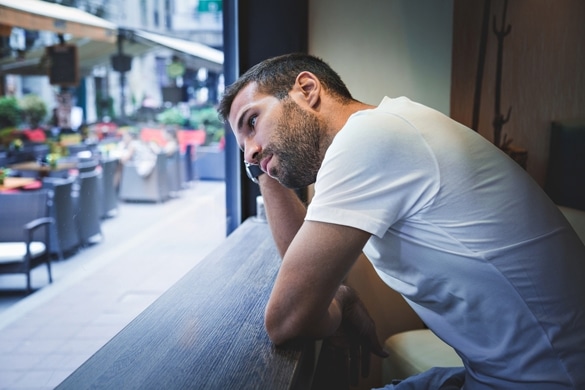 The Taurus man needs time to calm himself and gather his thoughts after he's hurt or pissed off. It will be determined by him how long that may take. He may not even truly know.
It always depends on what happened and if it's something he can work past. If it's not; he'll let you know and probably break it off for good. If it's something he can work on though; he'll just ask you for some space.
Loving and really knowing your Taurus man; it's a good idea to offer up time and space on your own. If you do this, he'll appreciate that you're being considerate. Otherwise he's going to be candid in telling you he needs it.
It will take him time to process what happened, why, and how he feels. After he reaches a certain point, he may ask you to talk to him about why you did what you did or said what you said.
In the event it's salvageable, be honest with him. Lying can only make it worse and could make him break it off.  He wants the truth and if he's the one wounded; he will need to know in order to put the pieces together.
Give him Space
I mentioned giving him some time but ultimately a Taurus needs to be alone to mull it all over. If he's not too mad, he may not ask for space. However; if he's really upset or angry; he will want the space.
It may be best to make yourself scarce by going to stay at a relative's or friend's house in the case that you two live together. If you do not live together then it's wise to just wait awhile before you suggest getting together.
Taurus takes his time with everything and healing from being angry or hurt is just another facet of him that will also take some time. If he asks you to leave or he leaves; try not to be too alarmed.
Most Taurus men will calm down in due time. Unless of course you really did him dirty. If that is the case; he may not be back or he may cut you loose. Either way; he will let you know.
It really will depend on how deep his wounds go as far as how much space you should ultimately give them. He will let you know in some way what he will require of you.
If there is any hope at all for him to forgive you; you have to give him what he asks even if it seems harsh. He knows best what he has to have in order to set things right in his mind.
Forgive but never forget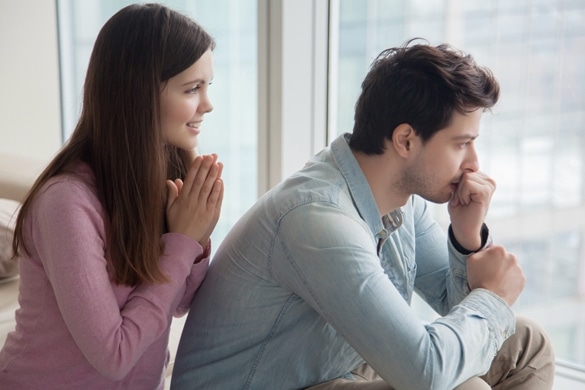 Taurus hold grudges. They also hold onto the information of what happened that hurt them or pissed them off. So even if he forgives you (or so it seems); he will not soon let it go.
He will want you to prove to him over time that you will never do it to him again. He's one of action anyway so he'll expect that you are able to prove yourself to him so that he knows you're really sorry.
Honestly most Taurus men don't even like to hear "I'm sorry". They want to hear "I'll do my best to make sure that doesn't happen again". Sorry is like a pie crust promise or empty word that they'd like to avoid.
This isn't to say that you can't say it but be prepared for him to not feel very empathetic to you uttering the words. He will look at you like you've just murdered his dog.
He may not tell you but he will secretly want you to work as hard as you can to be a better person, a better partner or spouse. He will want you to change your actions that led you to do whatever it is that you did.
"Proof is in the pudding" is truly the right quote for these men. Taurus will never forget a sleight or hurt. Even if you've done everything you can to prove you'll never do it again; it's still stored in their memory bank.
It may never resurface but then again; you never know. It could show up at a most inopportune time such as on your wedding day right before you say your vows.
It's not that a Taurus wants to stick it to you so much later on after what happened. It's just that it comes out to them when they think about committing themselves to you entirely.
They will replay everything in their heads and sometimes the nasty comes back to them causing them to re-think things again. Click here for more details on him.
Ask questions in the comment section below!
---
---